Thinkware raises the bar with Super Night Vision
Light up the Night with Thinkware's sought-after Night Vision technology
Driving at night may be one of the things you are not comfortable doing if you are a driver with poor vision. Unfortunately, it's not always daylight, so you will always have to deal with the darkness around.
Furthermore, accidents do not choose when they occur. If you have a dash cam in your car and are involved in an accident during the day, you can easily see what happened. However, if it occurs at night and your dash cam does not have Night Vision, you will have difficulty seeing important details such as vehicle license plates and road names or signs.
That is why Night Vision is a must for dash cams.
What to know about Night Vision

Night Vision is a camera system technology that enables your camera to record precise and detailed images at night or in other low-light situations. It is a smart sensor found in dash cams that detects a lack of light and adjusts the exposure level to improve overall video clarity.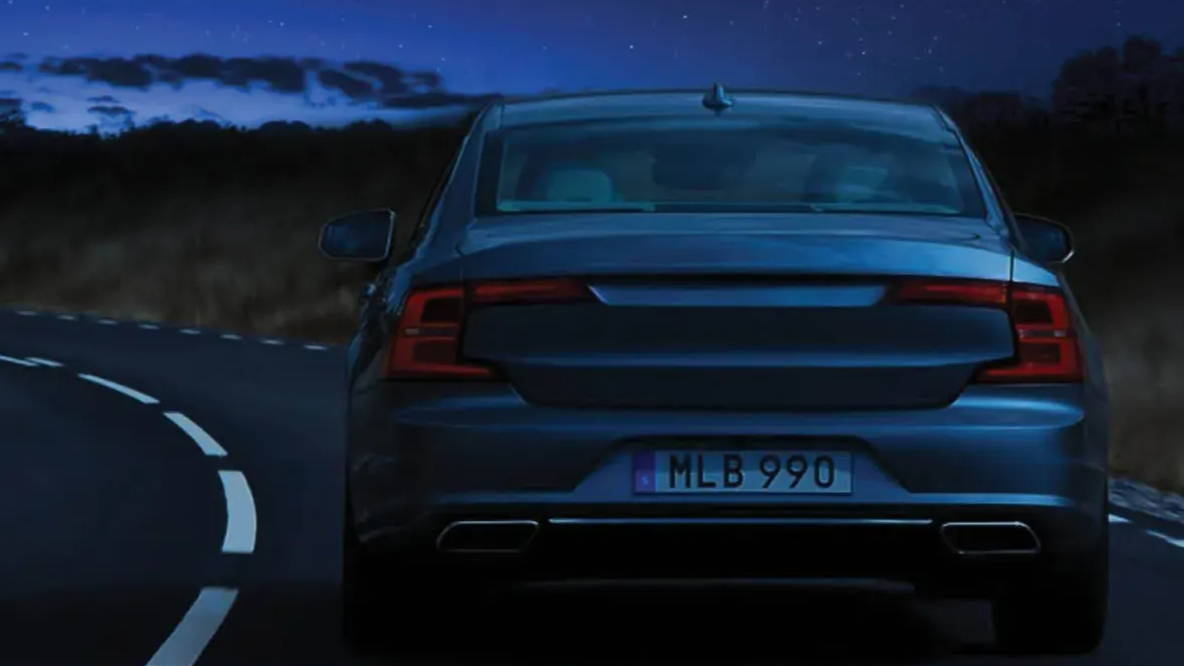 Thinkware raises the bar with Super Night Vision

One of the dash cam brands that offer this feature is Thinkware. Thinkware dash cams record clear, visible video in low-light situations by utilizing Advanced Image Signal Processing (ISP) - a technology that the South Korean car electronics company call Super Night Vision.
Thinkware Super Night Vision 1.0

The first variation of the Super Night Vision is called Super Night Vision 1.0. This comes with the Thinkware F200, F200 Pro, and X700 dash cam models.
With the Super Night Vision 1.0, while in parking mode, the Thinkware dash cam uses its lens and computing power advancements to revolutionize nighttime recording. The system also captures more detail at night using ISP (Image Signal Processing) technology and real-time image processing, further protecting your vehicle while parked.
Thinkware Super Night Vision 2.0

Upgrading from its predecessor, Thinkware also launched the Super Night Vision 2.0 and added it the best-selling Thinkware U1000. Even if you are using a premium, 4k dash cam like the U1000, dash cam videos captured in low-light environments, such as dark alleys or parking lots, may be difficult to identify.
Thanks to Super Night Vision 2.0, this feature also employs Image Signal Processing (ISP) technology to capture clear, visible video in any situation.
While the Super Night Vision 1.0 only covers while in parking mode, the 2.0 version is active regardless if it's parked or in driving mode. You can activate this while in Continuous Recording Mode and expect premium video quality even when driving on dimly lit roads.
New: Thinkware Super Night Vision 3.0

Considered as the most advanced among its product line up, the Super Night Vision 3.0 is added in newer Thinkware dash cams such as the X1000 and the Q1000 models.
Thinkware's latest advancements in low-light recording technology outperform its predecessors' night-time performance, allowing you to record night drives with true colors and minimal noise.
What makes it better than 1.0 and 2.0 is the multi-exposure HDR (High Dynamic Range) feature that captures the most detail in high-contrast scenes and corrects exposure levels when a subject is too dark or too bright - also active in both parking and driving modes.
Level up what you see all day, all night

The increased sensitivity of Thinkware's Super Night Vision features meant vivid and clearer footage to provide you with all the details possible, which is especially important for nighttime hit-and-runs and vandalism.
Note that Super Night Vision is not a true infrared night vision, so if you park in a pitch black area like a closed garage with no lighting, it will not be able to pick anything up.
However, whether your car is parked or being driven, having Super Night Vision is highly recommended for not just for better video visibility, but also for maximum security.
Explore our best-selling Thinkware Dash Cams
Established in Korea in 1997, Thinkware goes beyond the basics - from the highest quality optics including Sony STARVIS image sensors to smart driver assistance with collision warning, advanced parking surveillance modes, thermal protection for use in hot climates, and up to 4K resolution.
Explore Our eLearning Guides

---
Not to fret, our in-house product experts are here to help. We have spent years curating helpful content and video guides, helping customers with their dash cams, but we understand that we can always do better. Contact us using the form below and we'll get back to you as soon as we can. We love what we do, because we're here to help you make the most informed purchasing decision.