Best Dash Cams for Trucks
This Year's Best 2-Channel Dash Cams for Truck Drivers
Best Front & Rear 2-Channel Dash Cams for Trucks
While having a front dash cam offers excellent protection through your front windshield, adding a rear camera doubles your amount of protection and offers a more complete coverage for your vehicle. That's why the best dash cams that we recommend will always include a front and rear dash camera because a high-quality dash cam that offers all-around protection is always the best.
While a regular 2-channel dash cam works for most vehicles, it's actually impossible to mount one inside large heavy semi-trucks, especially for those that are of a large cargo box truck variety. The reason for this is because the cable length between the front and rear dash cameras wouldn't be long enough and almost all of these vehicles lack a rear windshield for a rear camera to mount to. You simply would not be able to see through your rearview mirror. For that reason, we offer a special dash cam from BlackVue that was created specifically for this scenario. Whether you're a fleet manager of commercial trucks or simply a commercial truck driver of large semi-trucks, this dash cam was made for you.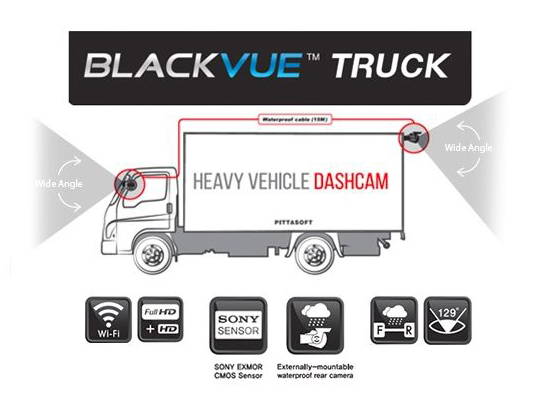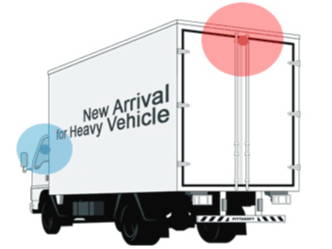 These high-quality dash cameras will offer the best video quality at full HD at a minimum and will be complete with built-in premium features including g-sensor, parking mode, video quality, form factor, GPS / wi-fi, night vision, loop recording, front view and rear view protection and more! With the right microSD card attached, you'll be able to record long hours of footage to keep you protected. Especially if you're a fleet manager for truck drivers, these dash cams can help with improving business operations in becoming your wheelwitness, prevent fraud, monitor the location of your vehicles via remote GPS, and overall improve your truck drivers' driving habits. All of these lead to better bottom numbers, as well as improved efficiency and safety for everyone involved.
Best Dash Camera for Most Trucks: BlackVue DR750X-2CH Truck Plus
The best dash cam that we recommend is the BlackVue DR750X-2CH Truck Plus, which not only has a waterproof 15m (49-feet) coaxial cable, with an option for a 20m (65-feet) cable, that you will be able to use to connect to your rear camera. This infrared external rear camera offers a rugged metal waterproof casing that is installed at the rear of your cargo truck, and is built to withstand most weather conditions. Its built-in luminosity sensors can detect ambient brightness, activating automatically the six IR lights to help identify vehicles and objects even in the dark. With its infrared lights for low-light situations, this dash camera can offer HD video recordings at under total darkness/poorly lit conditions with its night vision capabilities so that no details such as capturing license plates would be lost during long drives. The flexibility of the rear dash camera not only allows the monitoring of the road behind, but also cargo loading and unloading operations.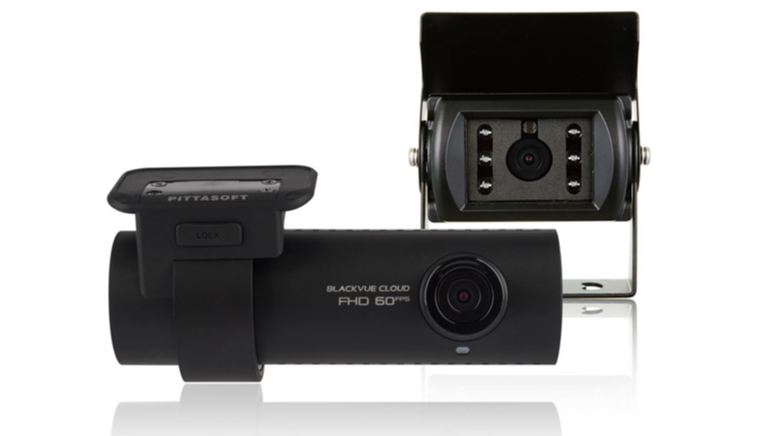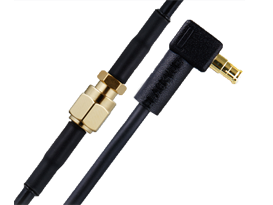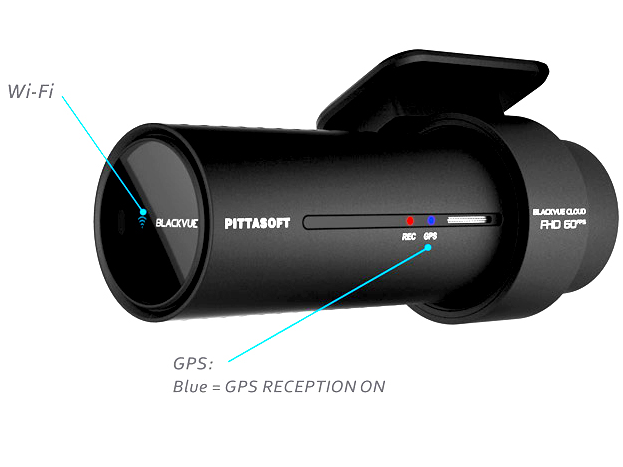 In addition, the BlackVue DR750X-2CH Truck Plus offers a full HD Sony STARVIS front camera with wi-fi connectivity, night vision, built-in GPS for location and speed data. With this truck-specific variant, the rear dash cam is now waterproof (IP67) for exterior mounting and is specially designed for the commercial trucking market. With the new wi-fi module, the DR750S-2CH IR Truck is also BlackVue Over the Cloud compatible meaning fleet managers can track vehicle locations, push notifications, stream video, 2-way communicate, and more if paired with a mobile internet hotspot.
Our Recommeded Truck Dash Cam Details
High-Quality Resolution: Full HD 1080p @ 60fps front and Full HD 1080p @ 30fps rear
Bitrate: Front 25Mbps, Rear 10Mbps
Video Sensor: 2.1MP Sony STARVIS CMOS Sensor
GPS: Built-in
G-Sensor: Built-in
Night Vision: Built-in for Low Light
Wi-Fi Connectivity: Wi-Fi (Android and iOS compatible)
Viewing Angle: Front 139° Wide Angle, Rear 116° Wide Angle Lens with Field of View
Maximum MicroSD card capacity: 128GB Memory Card
Microphone: Built-in
Speaker: Built-in
Warranty: Standard 1 Year
Rear Camera: Included
Parking Mode: Yes, with Buffered Parking Mode & G-Sensor for Motion and Impact detection
BlackVue Over-the-Cloud: Available
Memory Card: Included
Voice Control: None
Loop Recording, Auto-Start & Auto Recording: Included
Suction Cup or Adhesive Mount: Adhesive Tape
Explore Our eLearning Guides

Not to fret, our in-house product experts are here to help. We have spent years curating helpful content and video guides, helping customers with their dash cams, but we understand that we can always do better. Contact us using the form below and we'll get back to you as soon as we can. We love what we do, because we're here to help you make the most informed purchasing decision.