Advanced Parking Mode in Premium Dash Cams
If you're the type of driver who values maximum vehicle protection, we're guessing you won't settle for cheap dash cams. Budget dash cams, as we all know, give you what you pay for, but not what you need to keep your drives safe and secure.
Premium dash cams, such as BlackVue and Thinkware, range within the $300 to $400 mark. Some may think it's too much for a dash cam, but once you learn about its features, particularly its parking mode security, you'll agree that having one for your car is well worth it.
Thinkware Advanced Parking Mode

Energy Saving Parking Mode

First offered by Thinkware, the Energy Saving Parking mode enables the Thinkware dash cam to enter a sleep mode to conserve the vehicle's battery life, and wakes up when an impact is detected to save the footage instantly.
Energy Saving Parking mode only records footage triggered by impacts, allowing the dash cam like the Thinkware U1000, Q1000, and X1000 to reduce power consumption and stay in Parking mode for longer periods of time.
When combined with the RADAR Module Accessory, the Energy Saving Mode Parking Mode can record from 10 seconds before to 10 seconds after an impact while drawing less power than our standard Motion Detection and Time Lapse Modes. When the radar detects a moving object within the range, the dash cam will exit energy-saving mode and prepare to record an impact, using the recorded motion footage as a buffer on the impact footage if there is an impact.
If you live in North America's hotter regions, this feature will be beneficial for you. Thinkware's Smart parking mode prevents heat-related damage by automatically switching to a low-power mode if the temperature inside the vehicle gets too high. The dash cam records incidents only until its operating temperature is safe again to resume motion detection or time-lapse parking mode.
Through Thinkware's dedicated user platform, users can instantly receive impact notifications or monitor remotely what's happening around your vehicle via smartphone.
This is an ideal solution for both personal and fleet use, as it includes Remote Live View, Real-time Parking Impact Video, Captured Image Of Most Recent Parking, Vehicle Status, and even an Emergency Message feature. A Wi-Fi signal is required to activate this feature, and it won't function if your dash cam is in Energy Saving mode.
BlackVue Advanced Parking Mode
As the most expensive dash cam brand, BlackVue was expected to deliver the best security - and they didn't disappoint with Parking Mode.
BlackVue's Parking Mode activates after the dash cam's accelerometer detects that the vehicle is stationary for five minutes. With the X Series models, including the DR900X and DR750X, you can hardwire the dash cam directly to the fuse box of your vehicle - compared to the previous BlackVue models that require a Power Magic Pro.
Now, with just hardwiring, the BlackVue dash cam will switch to Parking Mode as soon as ignition is turned off and monitor the voltage to shut down at the set cutoff value.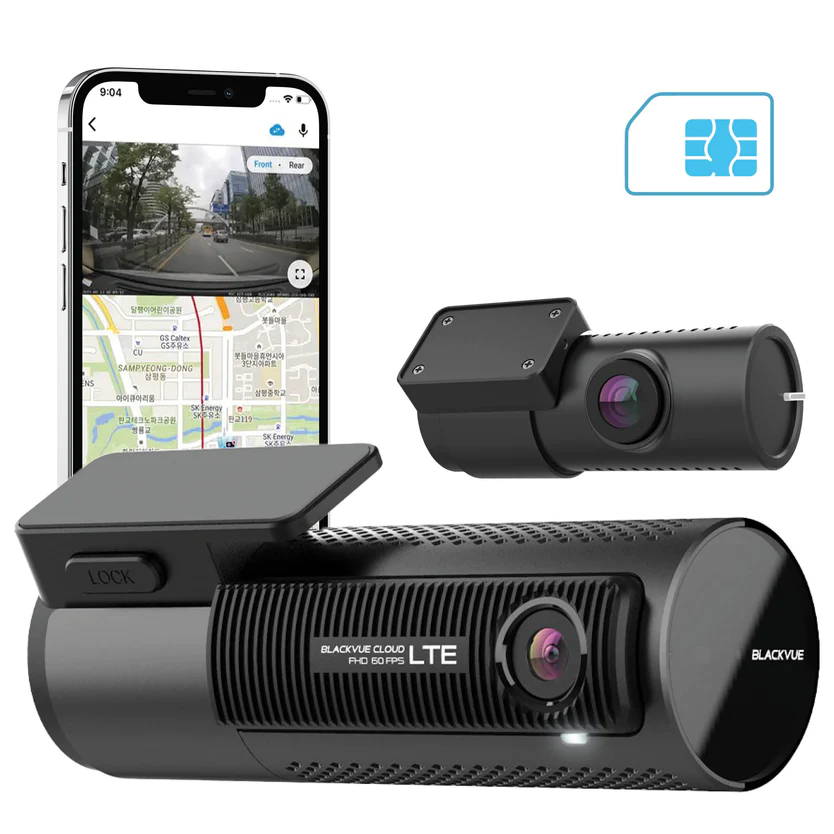 Motion & Impact Detection mode

For additional security, BlackVue dash cams are also equipped with Motion & Impact Detection features. With this feature, motions are recorded by the image sensor while impacts are detected by the accelerometer or G-sensor of the dash cam.
With the DR900X and DR750X Series, users also have the added possibility to choose detection regions to reduce the risk of triggering too many motion recordings due to trees swaying in the wind, or far away moving objects.
Time Lapse + Buffered Recording

This is another parking mode feature of BlackVue dash cams. The Time Lapse Parking Mode allows the dash cam to continuously record at 1FPS (one frame per second), while videos are played back at 30FPS.
Each 1-minute Time lapse Parking Mode video covers a real-time period of 30 minutes, allowing you to cover a period of more than 27 hours on a 16GB microSD card for a dual-channel model at the highest quality setting. When impacts are detected, the dash cam creates a buffered Event video as well.
Thinkware has Thinkware Connected, BlackVue has BlackVue Cloud. The BlackVue Cloud is another advanced feature of BlackVue dash cams that boasts Alert Push Notifications, Remote Live View, Video Backup or Auto Upload, Voice Call, GPS Tracking, Remote Video Playback, and Live Event Upload - basically everything you need for your everyday security and for fleet.
For the BlackVue X Plus Series, it can also turn your dash cam into an internet router or instant mobile hotspot for up to five devices concurrently, giving you more reasons to be in the know and stay connected.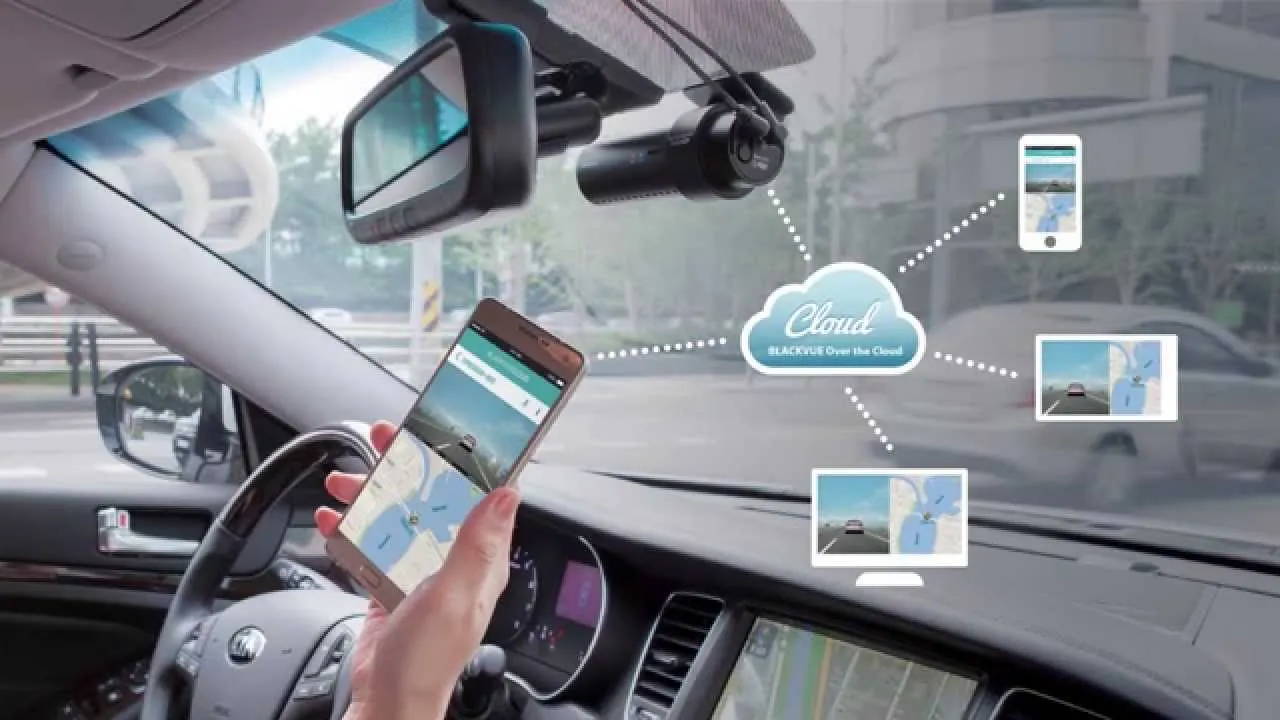 Mid-range Alternative: FineVu GX1000 Parking Mode
FineVu's Absolute Parking Mode provides you with the critical first 20 seconds of the accident scene. With 10-seconds before and after the event, no detail is missed from the scene.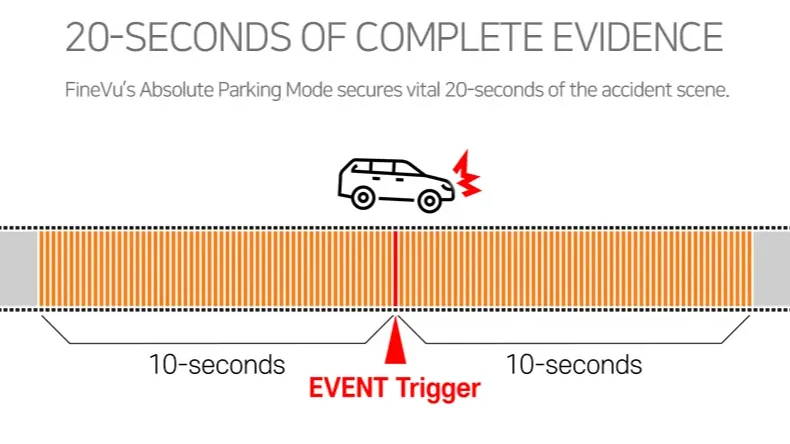 Similar to Thinkware's Smart Parking Mode, hot temperatures are not a problem with the GX1000. The FineVu GX1000 continuously monitors the ambient temperature and, if extreme heat is detected, it will automatically switch to Power Saving Mode (with a reduced power consumption of 0.2W).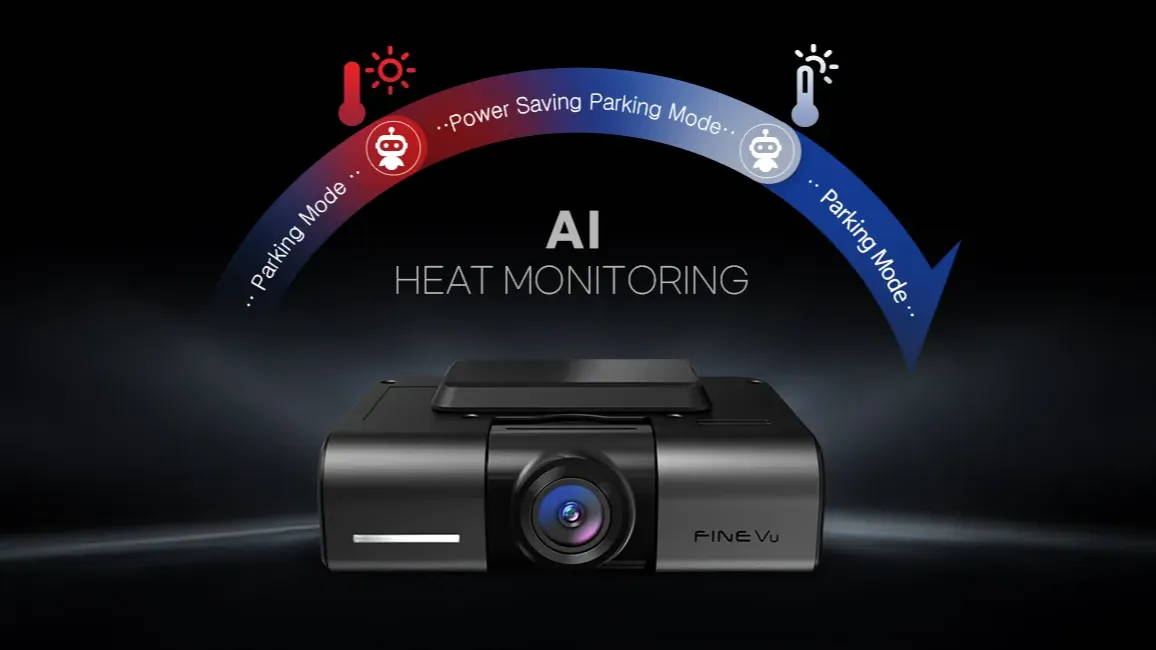 The GX100 also has AI Damage Detection 2.0 for added security. The impact area during parking is subdivided into eight directions and reported in multiple levels of impact size using machine learning techniques.
When you return to your car and turn on the ignition, the GX1000 will notify you of the impact, and the FineVu WiFi app will display which area was likely hit as well as a video clip of the incident.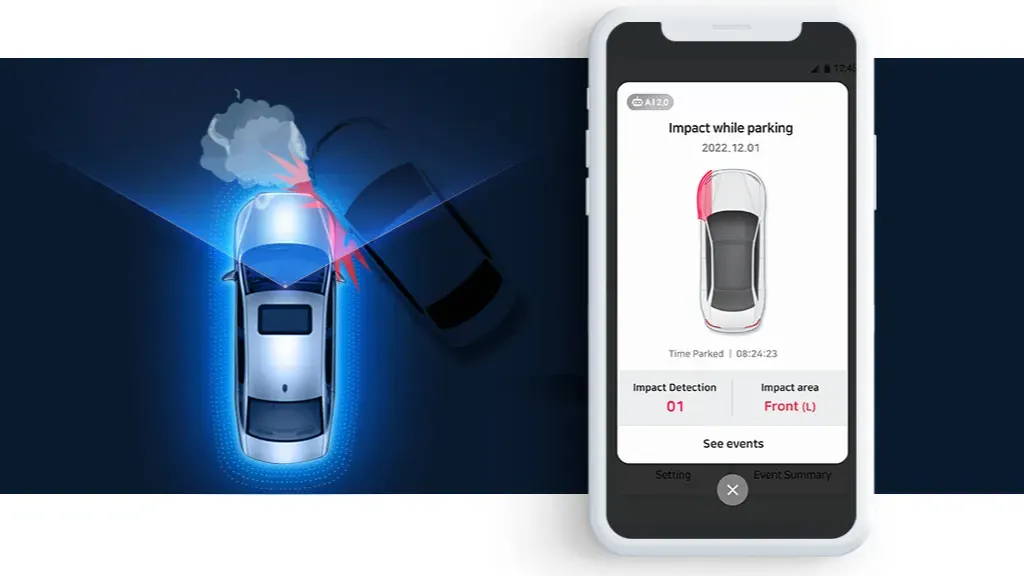 Premium Dash Cams for Premium Protection: Thanks to Parking Mode

With the dash cams we mentioned, when you return to your vehicle and there is an impact or motion, they will alert you with an audio message. Other dash cams simply beep aggressively, so this is an important notification feature.
Note that if you want to deactivate the audio message in Thinkware, you must first turn off the message and then turn off all other audio message notifications. BlackVue, on the other hand, lets you customize the details, such as disabling specific notifications or audio message types.
Premium dash cams are guaranteed to provide you, your car, and your passengers with a higher level of security than budget dash cams.
Sure, you'll pay a little more, but the dash cam quality, safety, and long-term dependability that could save you from unwanted road events, unsafe spaces, and insurance claims through advanced parking mode footage are well worth it.