BlackVue DR750X-2CH IR Dash Cam
Best Price Guaranteed or We'll Match It
Get it first - Preorder now!

The DR750-2CH IR is now available for pre-order. All units are expected to be shipped out November 9th.
BlackVue DR750X-2CH IR Full HD Dash Cam

Drive with Confidence. BlackVue DR750X-2CH IR monitors both the front and the interior of your vehicle in Full HD, making it ideal for taxi or rideshare drivers. Protect your assets, your passenger and yourself. The DR750X-2CH IR records all the critical events so you can always feel safe at the wheel or when leaving your vehicle parked.
Capture Double the Details

Both front and rear cameras feature Full HD Sony STARVIS image sensors for best image quality under any light. The front camera records extra fluid videos at 60 frames per second, keeping all details sharp even in fast action. With 60fps, motion blur is much reduced compared to 30fps. That means your BlackVue can better capture details–like license plates–even in fast-moving objects.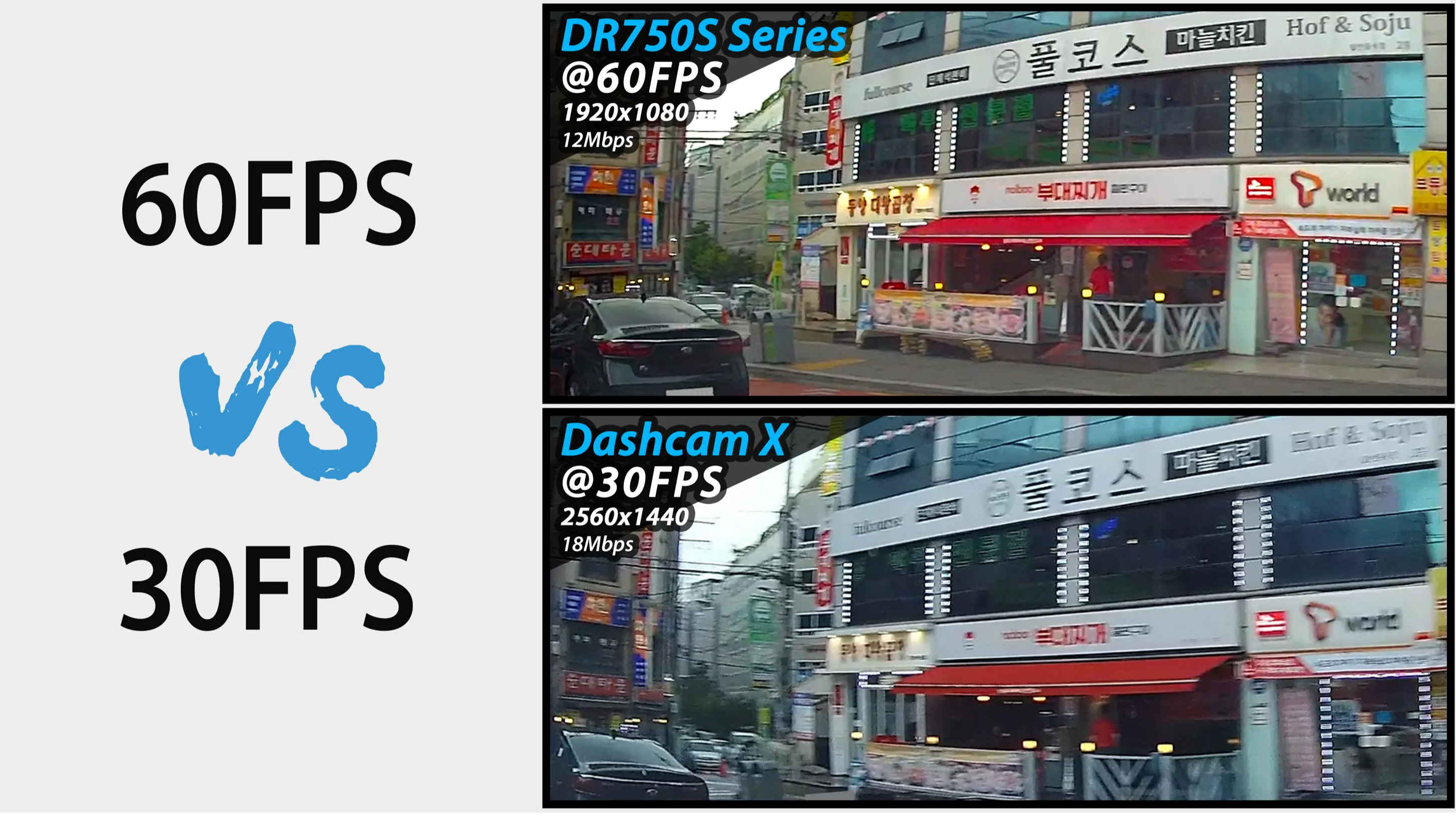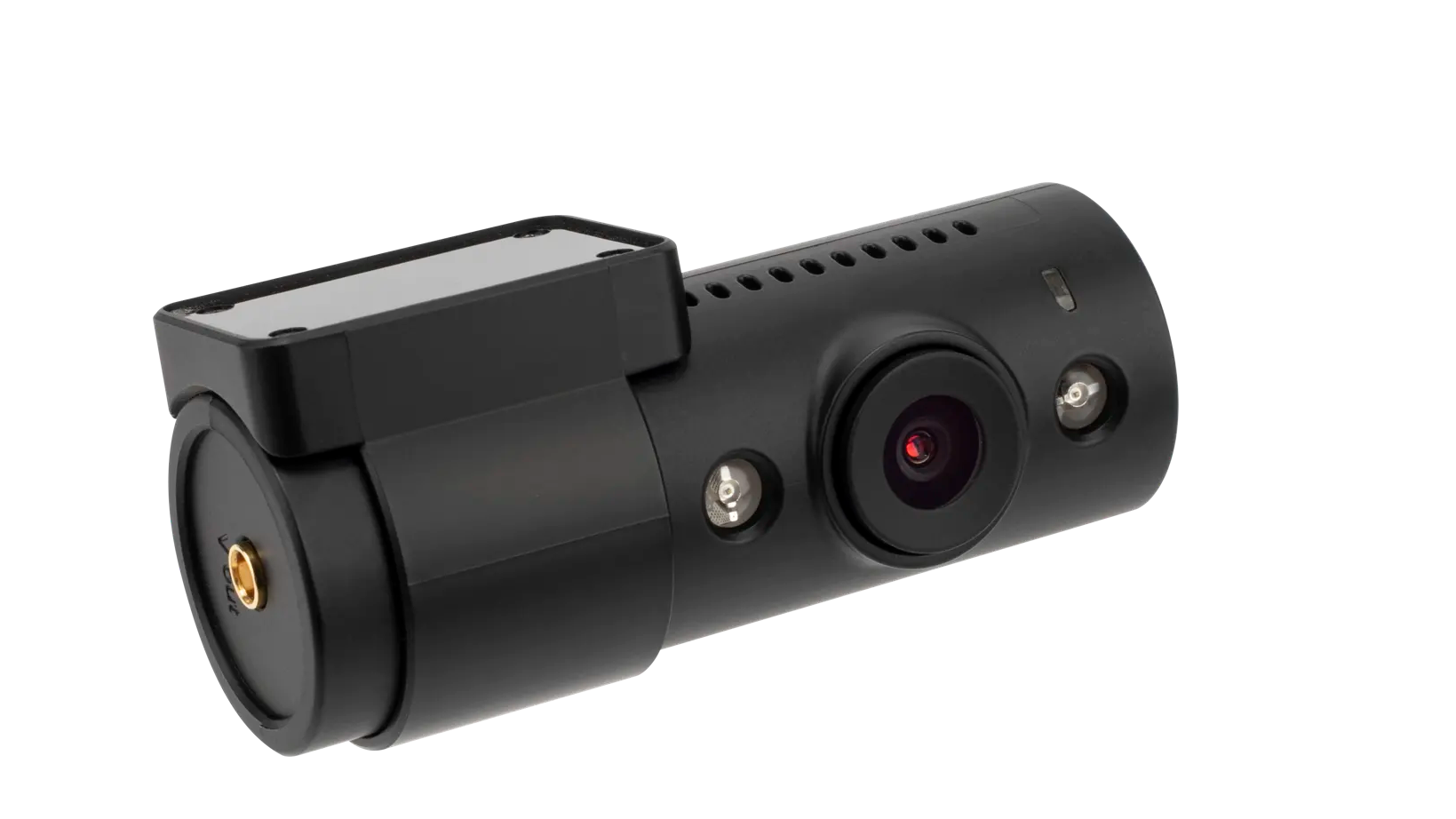 The Infrared Camera secures the interior of your vehicle. The inconspicuous infrared LEDs automatically activate based on the ambient light. The camera's spectacular clarity even in pitch black lighting conditions will procure peace of mind to taxi and
rideshare drivers.
Using the BlackVue App or Viewer, you can further customize the way it operates.
180° Image Rotation to accommodate your setup: if the image comes out upside down, just activate this
feature and it will fix the image orientation.
Security LED ON/OFF (for enhanced discreetness in Parking Mode)
Keeps Watch When You're Away

With advanced parking mode technology, your dash cam protects your car, recording videos when it detects movement or impact, even when you're not there. Buffered recording even includes the few seconds before and after the triggered event, so you get the complete picture.
New with the DR750X: Built-in voltage monitor to prevent battery discharge and eliminates the need for the Power Magic Pro Hardwiring Kit.
Free BlackVue Hardwiring Kit included to unlock parking surveillance out-of-the-box.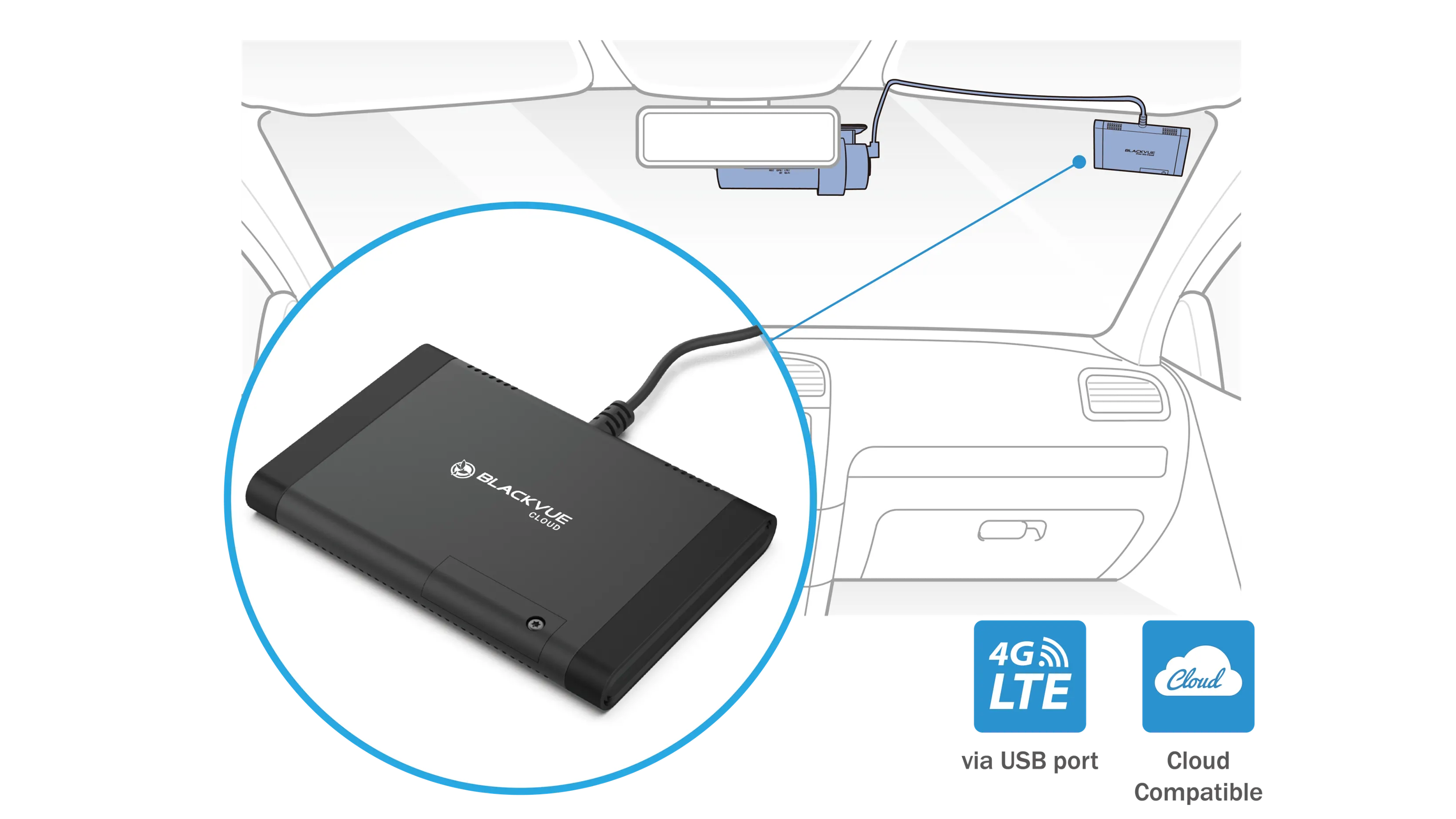 Be in the Know, Wherever You Go

With ultra fast dual-band built-in wi-fi & GPS, you'll know what's happened in blazing speed. Download your footage through 5GHz wi-fi, literally 2X faster than other dash cams running on 2.4 GHZ wi-fi. No more lengthy buffering when you're trying to figure out who (or what) bumped your car. Get location data right through your desktop or smartphone app viewer, all at the touch of a button.
Built-in port for the optional CM100 LTE Module offers hassle-free Cloud connectivity anytime, anywhere. Enjoy powerful Cloud features include instant push notifications, remote live view, GPS tracking, Cloud backup storage and two-way voice communication, all via your free BlackVue Over the Cloud account.
Front Camera
Interior IR Camera
12V Cigarette lighter power cable
BlackVue Hardwiring power cable
Double-sided Tape for the Mounting Bracket
microSD Card
microSD Card Reader
Interior camera connection cable (1.5m)
Cable Clips(8EA)
Quick Start
Pry tool
1-Year Warranty
-20°C - 70°C (-4°F - 158°F)
1-Year Manufacturer Warranty
intimidating
I do believe that I purchased the right dash cam for my commercial truck but it is not without a challenge to understand and operate. I chose the Power Magic Pro to power the device which was a little challenging but I really like the options it provides. Hardwiring the rear cam was a challenge but I finally got it done. The biggest challenge was understanding the WIFI and Cloud functions. I think I have the WIFI figured out but the Cloud functions were just too complex for me to deal with at this point. Your people--Mark?? were all very helpful and responded to me generally the same day!! I am not sure which company put some additional charges on me via Paypal but that really caused me problems. I purchased several items in the same time frame and no one claims responsibility for it. I do have one operational complaint. Even though I went in to options and turned the speaker volume to high, it is still to low to hear while my rig is running! in fact, upon start up, there is a series of messages that the front cam says but I have no idea what they are!
Hi Bradley, thanks for shopping with us. Sorry to hear that you're having some issues with it, but I hope the dash cam is to your liking over time. If you have any questions, don't hesitate to come back for help!
Pretty Awesome addition
Pretty Easy device to mount I experienced severe issues with hard wiring it to a BMW 528xi 2012 model the fuse in my car did not play well with the hard wiring powered off features after spending 17 hours of trying I just broke down and purchased the portable battery device which works perfect. I would highly recommend the device to anyone looking for that security comfort feature
Hi Mike, sorry to hear that you had some issues hardwiring. Did you contact our support team for help? We're here to help you with that - please speak with us at
info@blackboxmycar.com
if you'd like to give it another shot. We hope your portable battery is a dash cam-specific one, and not a power bank meant for charging phones, just to be safe. Thanks for shopping at BlackboxMyCar!
Amazing Dash cam
A bit expensive , but a great dash com
I love it.
Hi Petros, glad you like your dash cam :) Let us know if you have any questions in the future.