VIOFO T130 vs. Vantrue N4
Battle of the 3-Channel Dash Cams
There's no doubt that Vantrue is one of the strongest pillars of the dash cam market around the globe. Last 2020, they introduced the first-ever triple lens dash cam - the Vantrue N4.
Fast forward to today, car surveillance brands have begun releasing their own contenders for the pioneering product of Vantrue, especially with the popularity of Uber, Lyft, and other ride-sharing services. One of these brands is VIOFO, which launched the T130 3-channel dashcam.
While the Vantrue N4 is the first to get everyone's attention, will the VIOFO T130's more advanced features and specs convince customers to do an upgrade? Let's find out.
Review: Vantrue N4 3 Channel dash cam

The Vantrue N4 is Vantrue's 2K QHD 3-Channel dash cam system, offering a combined 315° capture of the vehicle's surroundings and a 165° view of in-cabin activity. While many people raves about its excellent video quality, common concerns and issues include no WiFi, inability to connect to smartphone, overheating issues (especially in parking mode) and others.
Vantrue N4 image quality and recording capabilities

The Vantrue N4 has a 155° front camera, a 165° interior camera, and a 160° rear camera that records front, inside cabin, and the road back simultaneously at 1440P+1080P+1080P at 30fps, providing you with all-around security while driving.
This three-channel dash cam also has dual recording mode records at 2560x1440P in the front and 1920x1080P at 30fps inside the cabin or in the rear. When used alone, the front camera can record up to 4K UHD, but at 25FPS.

Videos can be viewed on its 2.45-inch IPS LCD screen. However, because of the wide angle nature of the lenses, all 3 cameras give a fish-eye effect.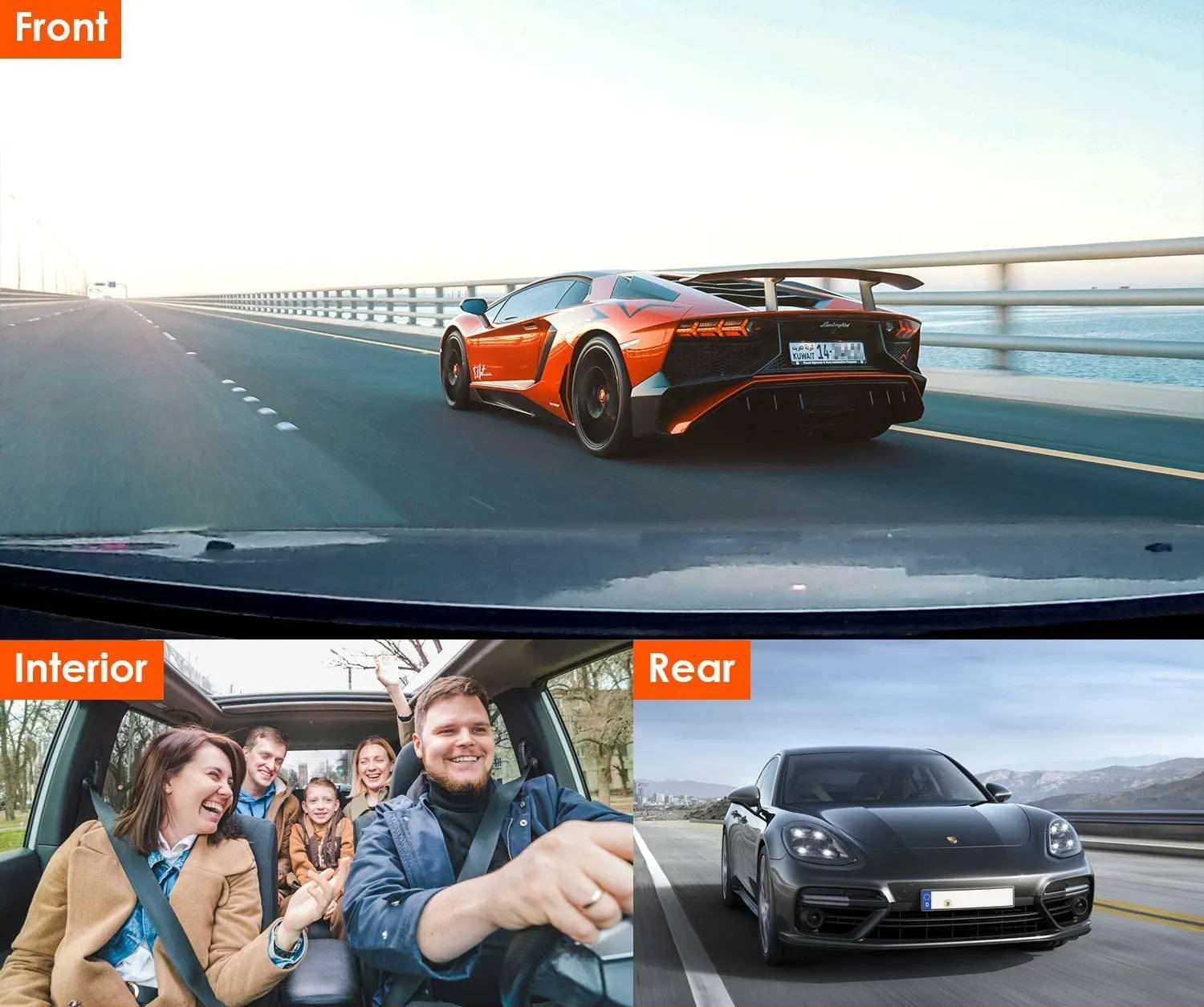 Does the Vantrue N4 have night vision?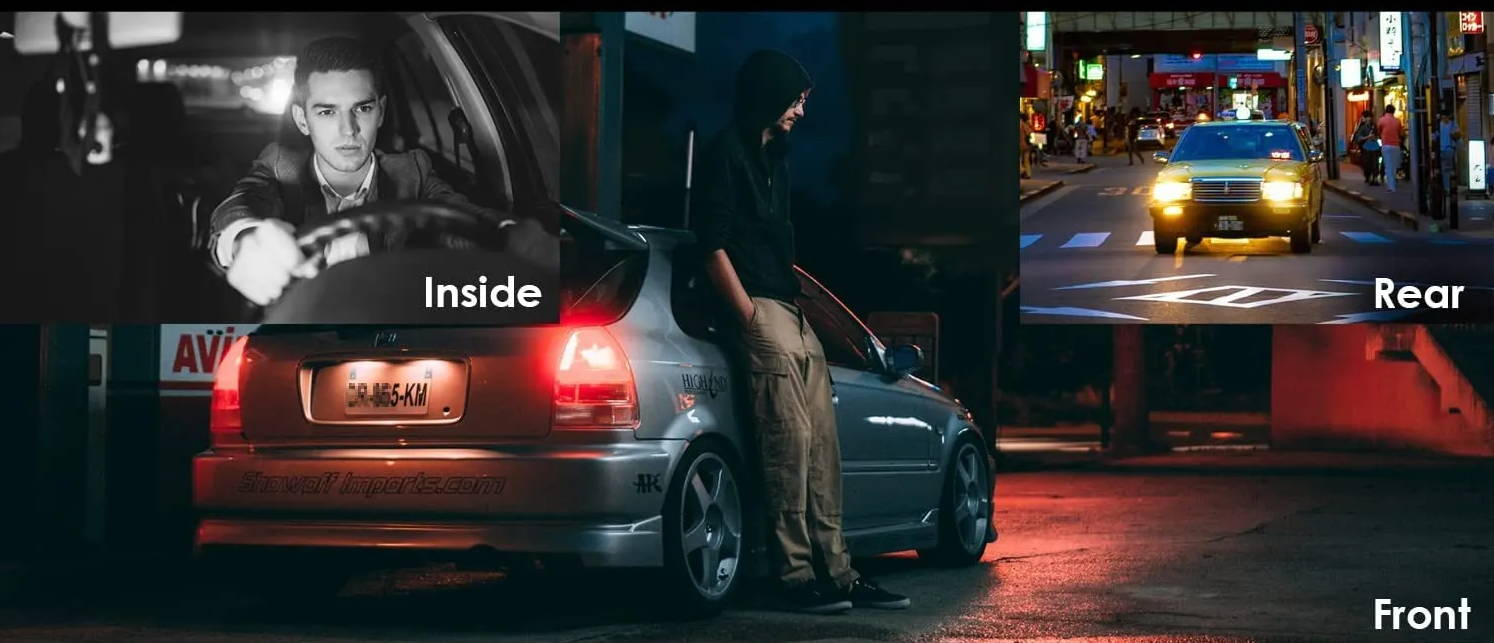 Through the Sony STARVIS CMOS sensor, a large F1.4 aperture 6-glass lens monitoring the road in front, and a smaller F1.8 aperture 6-glass lens observing the back, the Vantrue N4's Super Night Vision can naturally increase exposure in dark environments to capture clear video footage.
The Vantrue N4's 4 IR LED lights for the interior camera help to identify the driver and passengers even in complete darkness, making it ideal for rideshare drivers such as Uber, Lyft, and Taxi.
Is the Vantrue N4 equipped with Parking Mode?

To utilize the 24-hour parking mode, the 3-channel dash cam must always be connected to a hardwire kit or an external battery.
With this feature, the N4 will be in standby mode until motion is detected, at which point it will wake up and prepare to record. If an impact is detected while the car dash cam is turned off, it will automatically turn on to capture the incident.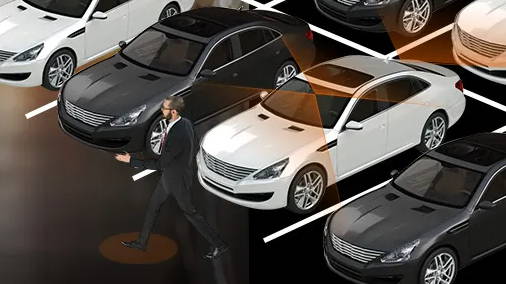 Is the Vantrue N4 heat resistant?

The Vantrue N4 dash cam is powered by supercapacitors rather than lithium batteries and is designed to withstand extreme temperatures ranging from 14°F to 158°F.
However, there has been reported issues of overheating, especially during parking mode. It has been reported that if you are parked and there are lots of activity around your car (e.g. people walking, cars driving by), the Vantrue N4 will be recording nearly non-stop as it is motion-triggered. If it's a hot/sunny day, the N4 will run hot and automatically shut off. Many users have recommended that If you are parked for more than 2 hours in the sun, consider hiding the cam in the glovebox and/or unplugging it - which in a way defeats the purpose of getting a dash cam in the first place.
What are the safety and convenience features of the Vantrue N4?

The N4 also has a variable sensitivity G-sensor, an Emergency Lock feature for media saving, and Loop Recording and auto LCD off to prevent distraction while driving. It doesn't have a built-in GPS, but you can get one separately.
Review: VIOFO T130 3 Channel dash cam

Designed specifically for Uber, Lyft and other ridesharing drivers, the VIOFO T130 features a number of enhancements, including improved infrared night vision and dual-axis rotatable interior lens to allow you maximum coverage from all angles.
VIOFO T130 image resolution and video quality

With the VIOFO T130's triple channel system, you have all-around protection in a Quad HD dash camera. The front, rear, and interior cameras record 1440P+1080P+1080P videos at 30 frames per second in 140° front, 165° interior, and 165° rear wide-angle visions. Because of its comprehensive coverage, the VIOFO T130 is an excellent choice for Uber, Lyft, and other ride-sharing services.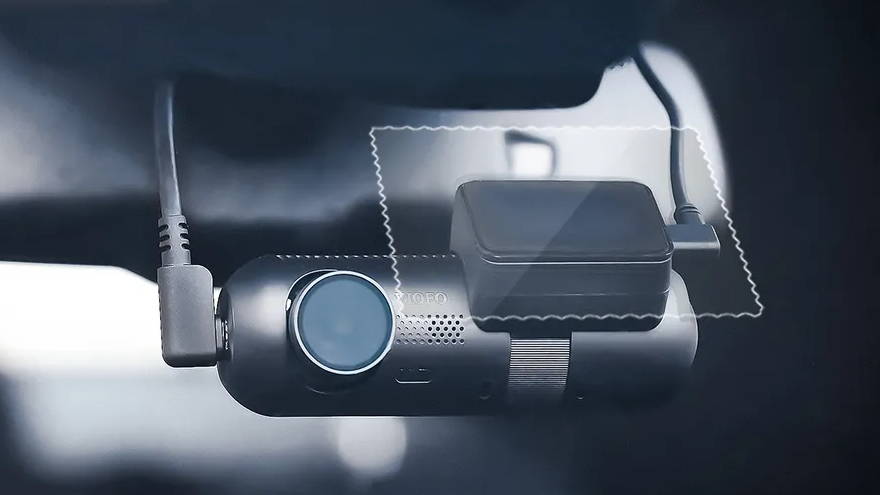 What are the VIOFO T130 dash cam's image sensors?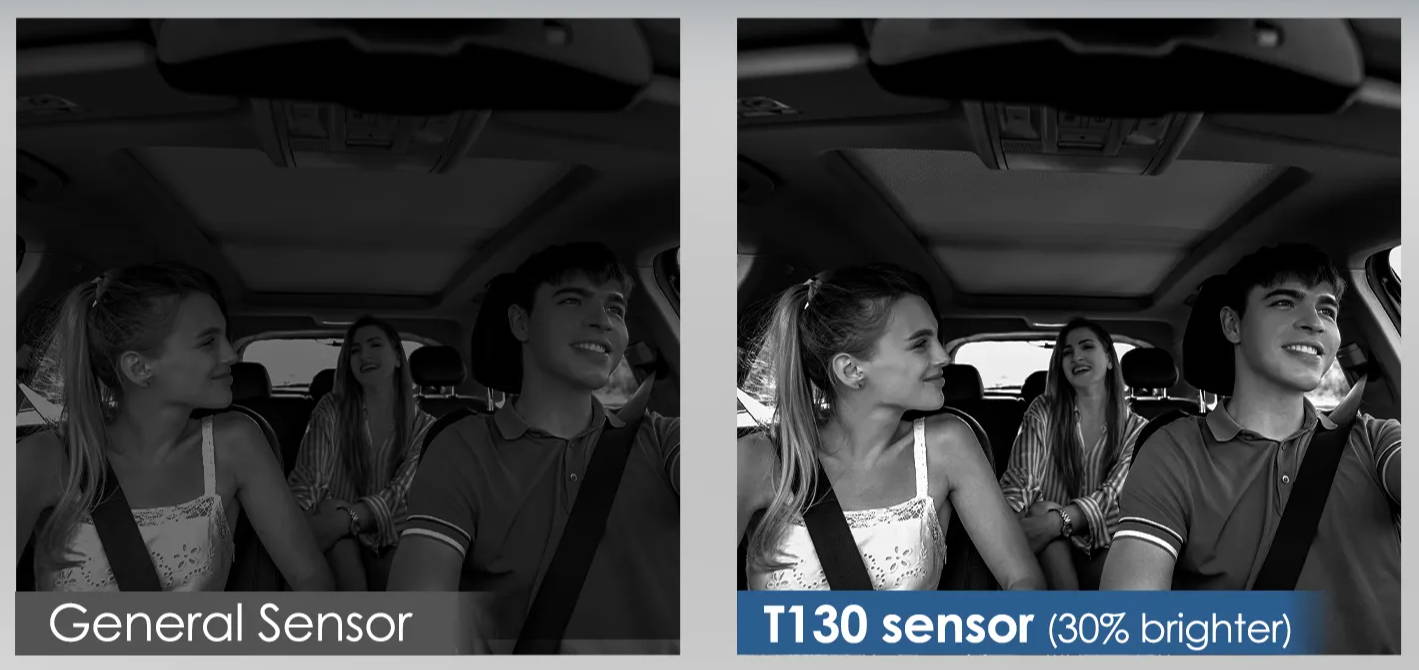 The VIOFO T130 is equipped with an OmniVision sensor for the interior camera and Sony IMX335 Starvis sensors for the front and rear cameras to ensure a clear view of the footage. This allows your driving view to be vibrant inside and out, in both bright and low-light conditions, enhanced by 4 infrared LEDs and WDR technology.
Does the VIOFO T130 have a screen?

Because it is small and discreet, this VIOFO does not have a screen display. But don't worry, you can check the live view and manage the dash cam setup using the VIOFO app on your iOS or Android device, which is Wi-Fi enabled. It can also download, share, and playback recorded video files.
Does the VIOFO T130 come With built-in GPS?

The VIOFO T130 is also GPS-equipped. The timestamp can be embedded in the video, as well as your current speed and route. The current speed would be displayed in KM/H or MP/H on the car camera screen.
What are the safety and convenience features of the VIOFO T130?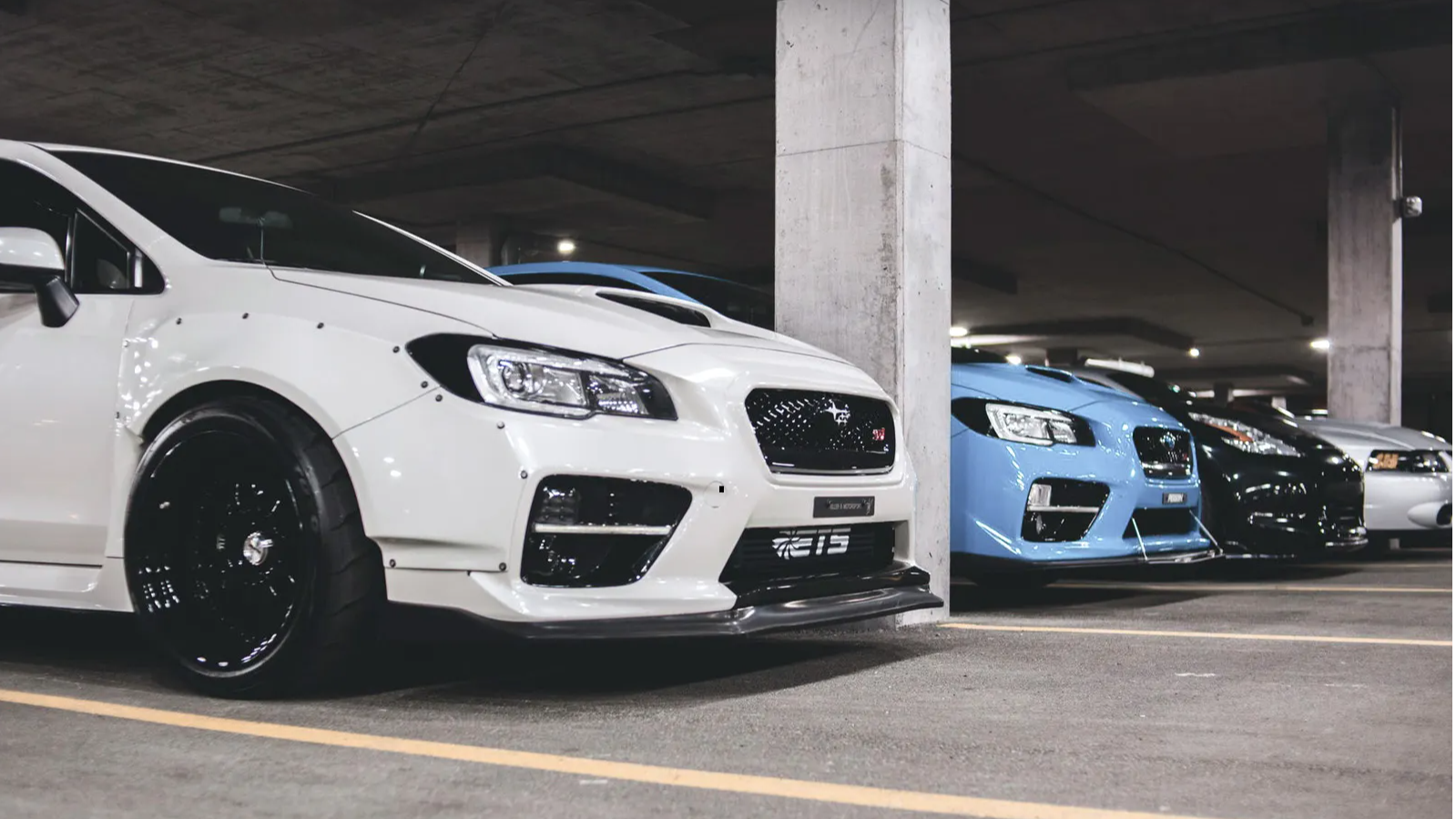 For maximum safety, the VIOFO T130 offers three advanced parking modes. When an event is detected, Auto Event Detection immediately begins recording. The Time Lapse function, on the other hand, records a video with only a few frames to reduce recording size.
In parking mode, Low Bitrate Mode records audio and video normally with the exception of using a high compression ratio, which allows for longer recording times, such as overnight recording, without overwriting the previous day's recordings.
When the memory card's storage capacity is reached, the dash cam will automatically use the most recent video file to replace the oldest video file. The VIOFO T130 also includes an emergency lock feature. When the camera detects shaking or a collision, the built-in G-sensor can lock the video to prevent important videos from being overwritten during loop recording.
Is the VIOFO T130 Wi-Fi capable?

The VIOFO T130 3-channel dashcam includes WiFi. The VIOFO app on iOS or Android allows you to watch live videos. It's also as simple as a few taps and clicks to view, download, and share your recordings with friends and family.
What are the VIOFO T130's other advantages for fleet and ride-sharing vehicles?

The VIOFO T130 dashboard camera includes a microphone and speaker for audio recording to maximize footage quality. It also has a static sticker that adheres to the windshield using static electricity, making it a less expensive and easier-to-install alternative to a suction mount. It is intended for use with rental, carshare, and fleet vehicles. When the static sticker is used, it also acts as a barrier between the 3M sticky tape and the glass, preventing sticky residuals and marks if the dash cam is removed.
The rotatable interior IR (infrared) camera features the Full HD image sensor OmniVision OS02C10, which uses Nyxel® NIR technology. This image sensor is tested to perform 2 to 4x better than the other image sensors when used with IR LEDs for nighttime recording. The interior camera can easily be adjusted from 60° up to down and 90° left to right, giving you Full HD @30FPS recordings at a 165° view of the interior and the driver's side window in a single movement.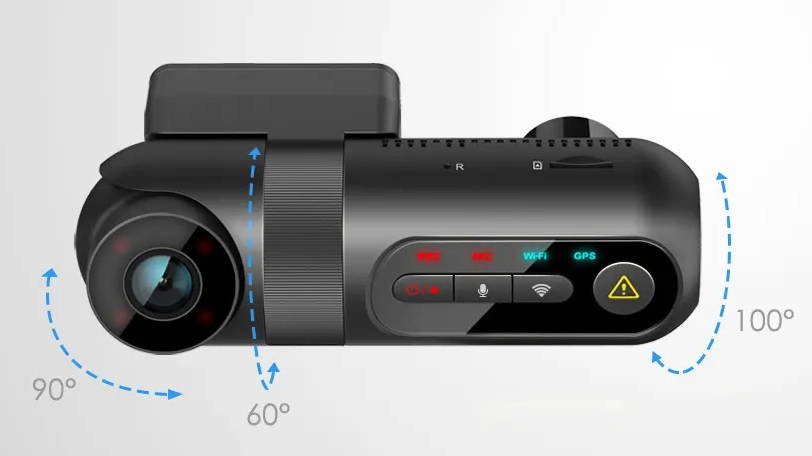 Vantrue N4 or VIOFO T130 Product Specs Comparison

2K QHD + 1080p Full HD + 1080p Full HD @30FPS
2K QHD + 1080p Full HD + 1080p Full HD @30FPS
140° (Front); 165° (Rear), 165° (Interior)
155° (Front); 160° (Rear), 165° (Interior)
Swivel to Record Side Windows
No (optional GPS module sold separately)
-100°C - 65°C (14°F - 149°F)
-10°C - 50°C (14°F - 122°F)
Built-In
(NOTE: the Vantrue N4 doesn't offer any audio error notifications)
Vantrue N4 or VIOFO T130: Which is the Better 3-Channel Dash Cam?

With both having three cameras, the Vantrue N4 and the VIOFO T130 make a suitable choice for all-around vehicle coverage. However, in terms of image resolution, VIOFO T130 produces higher-quality videos and images. The Vantrue N4 also doesn't have Wi-Fi and built-in GPS which the T130 has so overall, the VIOFO T130 makes the user experience more convenient.