Thinkware F200 Pro + Multiplexer Box

7 Reasons Why the Thinkware F200 PRO + Multiplexer is the Dynamic Duo for Your RV
If you are an RV driver, looking after your vehicle is a big responsibility. Whether you're driving it in unfamiliar cities or parking it in an open space overnight, you must ensure that it's safe - just as much as you protect your own home.
One trick that RVers do to make sure that there is someone who would watch over their RV - without them having to stay up all night or hiring a security officer - is installing a dash camera.
Dash cams as your RV's all-around protection

Before purchasing a dash cam for your RV, you should think about the type of dash cam you want. Dash cams have a variety of camera systems, including single-channel which is typically the front camera, dual-channel which covers the front and rear, and triple channel which includes an interior camera for the driver and passengers. Obviously, the more cameras there are, the greater the coverage of your RV - so a three-channel camera is the best of all.
However, there will still be times when even three channels will not be able to see the entire picture, especially when the accident or vandalism occurs on your RV's left and right sides.
But don't worry, as we have an incredible dash cam package that will provide 360-degree protection for your RV. Say hello to the Thinkware F200 PRO and Multiplexer Box duo.
Thinkware F200 Pro and the Multiplexer Box - Your RV's Dynamic Duo

The Thinkware F200 Pro is a sufficient solution in case you are looking for a Full HD dash cam that could capture the front and rear of your RV. But since we want to increase the coverage, we are also including a multi-functional Thinkware accessory called the MB-100 Multiplexer box.
The Thinkware Multiplexer, when paired with a compatible Thinkware dash cam, does wonders to your RV. Upon seeing this handy device, you won't think that it can actually transform your dual-channel camera like the F200 Pro to a 5-channel dash cam. Yes, five channels - front, rear, left, right, and interior. What more can you ask for?
How does the Multiplexer work with the F200 Pro?

To further explain how it works, the Thinkware MB-100 Multiplexer accessory combines the video signals of two to four cameras into a single 1080p @ 30fps video - like the F200 Pro.
Once you activate this, your RV's footage is then fed to the front dash cam, saved on the memory card in one video file which is more efficient and less expensive than buying dual or triple-channel dash cams. However, it is also important to note that the Multiplexer does not work on all Thinkware dash cams as it is only compatible with the Thinkware F200 Pro, the X700 as well as the new F790 dash cams.
Benefit 1: Capture Full HD with a 5-Channel Dash Cam

Whether you're capturing your RV's view of the road ahead, the traffic behind, the sides or what's happening inside, the Thinkware F200 Pro is capable of providing you with full HD footage.
Suitable for your RVs, and even ride-sharing vehicles, the Thinkware packed the F200 Pro with 2.0 megapixel, 1/2.7" SOI Image Sensor, and video enhancing technologies such as WDR, Automatic Exposure and Super Night Vision. Its front camera covers 140-degrees while the rear camera captures up to 160-degrees.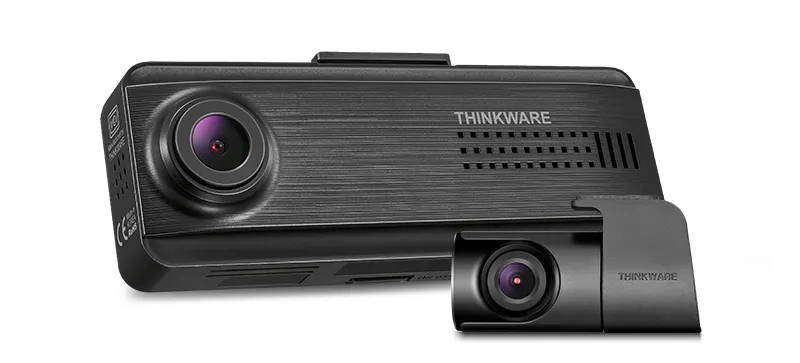 And you no longer have to worry about left and right blind spots when driving your RV.
These low-profile full HD exterior side cameras fit neatly on the side of your vehicle while covering a 129-degree field of view.
Driving on hot summer afternoons, or under the pouring rain? No worries. These side cameras are built IP68-rated, water and dustproof, so they can definitely withstand harsh weather conditions.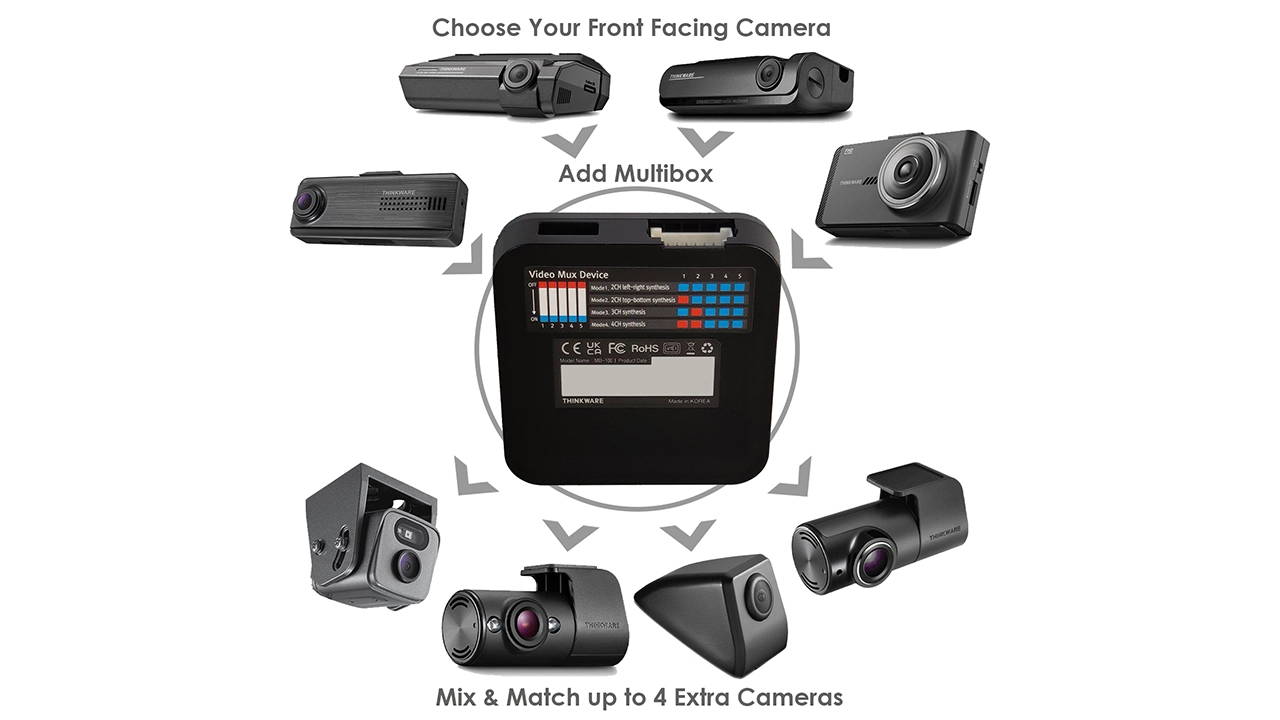 Do you want to see how amazed you and your passengers look as you drive past magnificent sceneries and parks? Do you want to record a conversation with a traffic officer who accuses you of violating the rules, or simply want an interior surveillance camera while your RV is parked?
This interior camera can help you out. It records the interior of your vehicle in Full HD and has a 160-degree view range, almost window to window, capturing colored images during the day and infrared at night to capture clear footage at all times.
Benefit 2: Choose from Multiple Video Display Options

With all cameras operating, you might be wondering how you could view all the F200 Pro's footage for your RV at the same time.
By changing the piano or dip switches on the MB-100 Multiplexer, you can choose how many and in what orientation the video feeds from the cameras will be displayed. The combined video signal is then sent to the rear cam connection port on the front camera and recorded in the rear video file.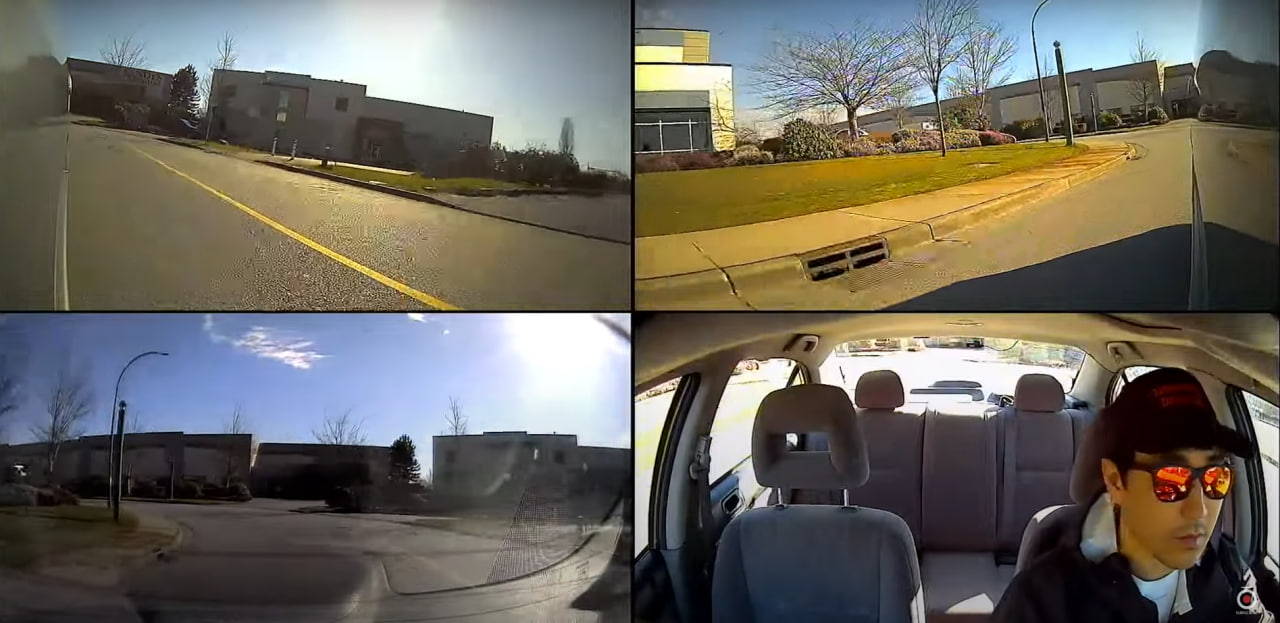 Benefit 3: Get 24/7 Protection with Parking Mode

When it comes to security, this is the feature to look for.
Parking mode, as the name implies, records footage even when your RV is parked.
Once your dash cam is hardwired, this feature activates your cameras when you turn off the ignition and captures footage when a motion or impact is detected, providing you with video evidence of mishaps such as hit-and-runs - even when you're away from your RV. This is great for overnight stays or going hiking for the day.
Benefit 4: Receive Safety Alerts and Advanced Driver Assistance real time

Even the most experienced driver may struggle to drive a large vehicle such as a motorhome. And Thinkware definitely thought of this when they added the Advanced Driver Assistance and Safety Alerts with the Thinkware F200 Pro.
With the Thinkware External GPS antenna, you'll get to enjoy these road safety features including Lane Departure Warning System, Front Collision Warning System, Urban Front Collision Warning System, and Front Vehicle Departure Warning.
When driving in the US, you may also encounter a whole variety of speed limits that can often change at a moment's notice, so its Safety alerts will help you stick to the speed limit, especially in unfamiliar places.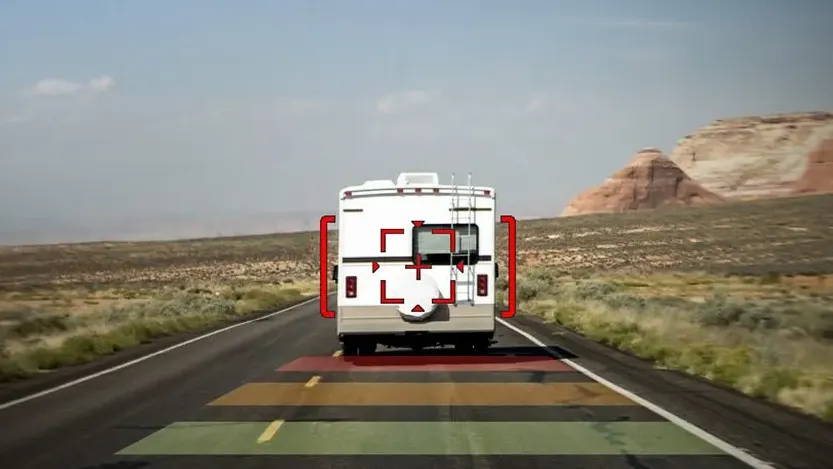 Furthermore, the Thinkware F200 Pro can record your RV's speed as well as its precise location and route identification on a map - this feature not only provides comprehensive driving data in the event of an accident, but it can also be used to track your holiday travel routes.
Benefit 5: Efficient RV Monitoring with Energy Saving Mode

Extending your RV's parking mode monitoring, Thinkware also boasts of its Energy Saving mode. This reduces power consumption by half, giving your 2x longer video recording than normal parking mode. The F200 Pro will go to sleep in Energy Saving mode and will wake up to start recording once an impact is detected.
If you prefer a continuous account of events, the Thinkware F200 Pro also offers Time Lapse mode that records 2 frames per second, giving you up to 7 times longer parking coverage than basic motion detection recording. And this is also a great feature for capturing sunrise and sunsets!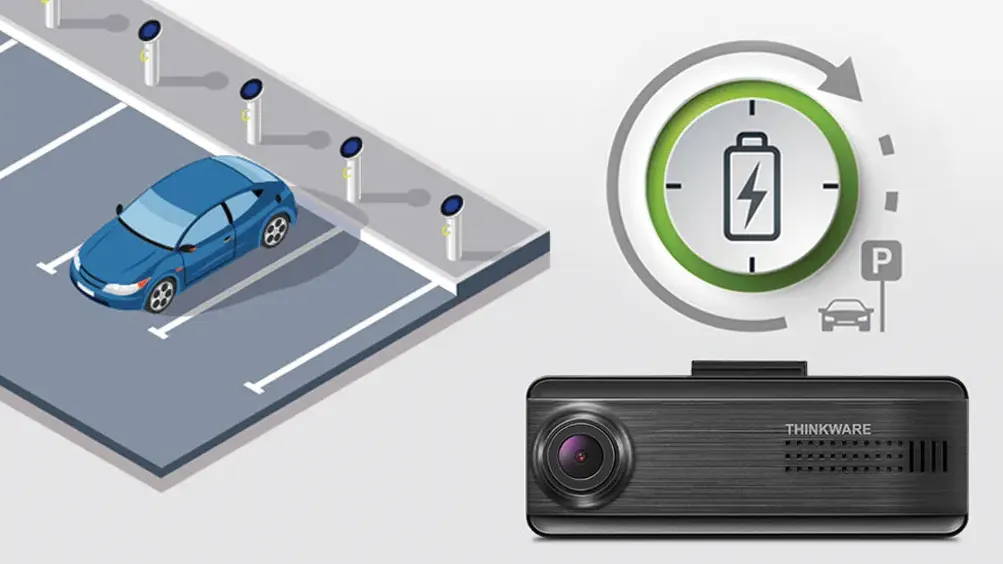 Benefit 6: Convenient and Maximized Storage Space

With the MB-100 Multiplexer system, even if it has five cameras, only one microSD card is required.
The MB-100 Multiplexer's combined video feed will also be saved in the rear camera video file on the front dash camera, making it a less expensive way to get up to a 5 Channel dash camera system for your RV.
Benefit 7: Stream Whenever You Want with the Thinkware Mobile App, PC and Mac viewer

Checking the recorded videos of your RV driving is not just for collecting memories or providing evidence, it is also an effective way for you to watch and improve your driving behaviors.
Ready to stream your RV's video footage? Choose whether you want to watch it on your Android phone, iOS phone, Windows or Mac! With its built-in Wi-Fi, simply connect the F200 Pro to your device through the Thinkware Dash Cam LINK  to view and manage your videos! You can also move downloaded videos to your phone's library for easy sharing with friends and family.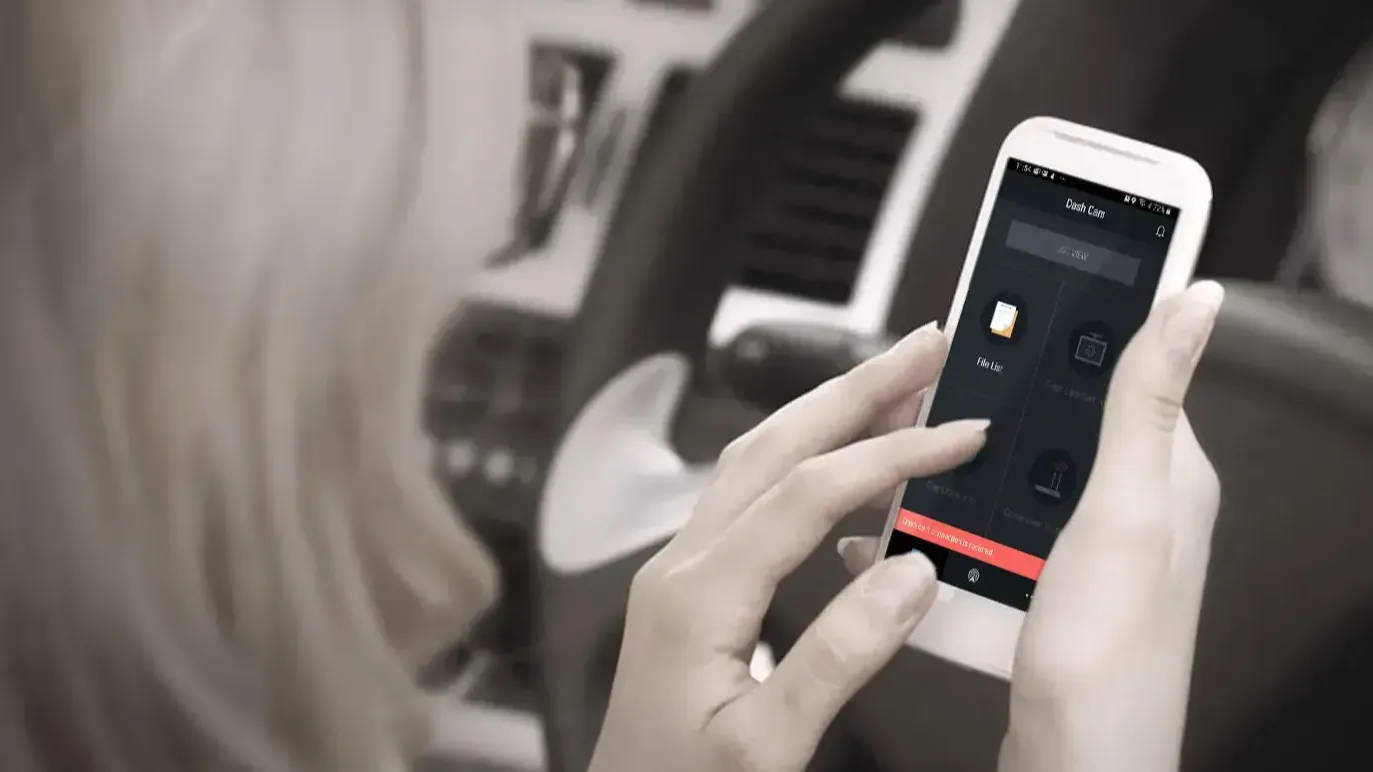 5 cameras, 1 Multiplexer, unlimited adventures

Your RV deserves extra eyes for protection, and while you cannot do it 24/7, the Thinkware F200 Pro along with the Multiplexer can do the job for you.
For us, this duo is the best solution not just for RV drivers, but also for fleet and rideshare drivers looking for 360-degree protection without the hassle of managing multiple dash cams or dealing with huge video files.
If you want to level up your whole RV experience, go and get the F200 Pro, plus the Multiplexer box only here at BlackboxMyCar!