What are SD Cards and What Video Storage Do I Need?
Let's start with the basics to get you informed
Which SD card is right for me?

When buying a dash cam system for your vehicle, many people tend to forget one hugely important item: the microSD card. MicroSD card usage in a dash cam is so vital because some cards fail very quickly and you may lose crucial footage in case of an accident. In our experience, the best micro SD card for dash cams are high capacity cards that are Class 10 with MLC technology, which basically translate to fast download and upload cards with added durability.
When we talk about Class 10 and MLC rating, we're referring to the speed rating of the SD card.
Class 10 is a class of rank on the write speed of the SD card; the number 10 stands for 10 megabytes per second. Generally, what we see with the more "affordable" cards are slower read (download) and write (upload) speeds. This leads to recording issues or literal skips in the recording.
On average, 2-channel dash cams write 16GB/hour and 1-channel dash cams write 8GB/hour.
Having a reliable, fast, and durable SD card can help ensure that you're always protected. That being said, "faster SD cards" won't necessarily improve video quality nor durability. Remember that dash cams don't require the highest speed rating - rather, they require durability.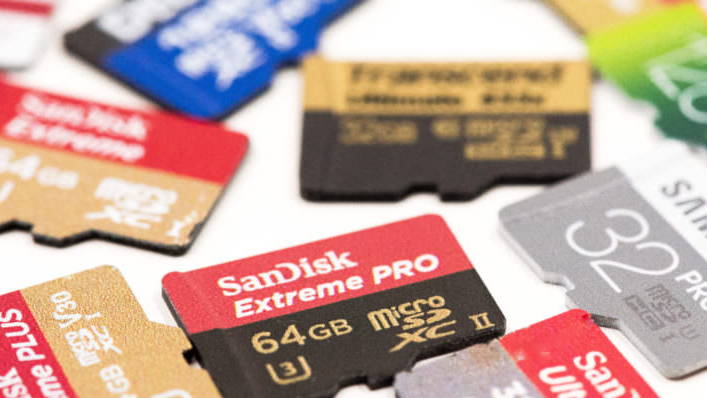 The best MicroSD cards to use for your dash cam should be at least a class 10 rank for speed and durability
The amount of space is important for your everyday dash cam use. However, the size of SD cards may vary depending on your use of the dash cam.
Best for Driving Recording

A 32GB card is great for value for those who use their dash cams for driving recording. Typically this translates to about 3-4 hours of 1080P recording, which is more than enough for most drivers. Any less and you pay more money per gigabyte and save only a few dollars.
Best for Parking Mode Recording

If you're using a parking mode dash cam, a 64GB size and higher improves durability and gives you extended parking recording.
Best for Rideshare Recording

Rideshare drivers may want to use the larger 128GB card so as to keep the most amount of video storage in case of any issues with previous customers. These cards are significantly more expensive per gigabyte but most find them to be of value.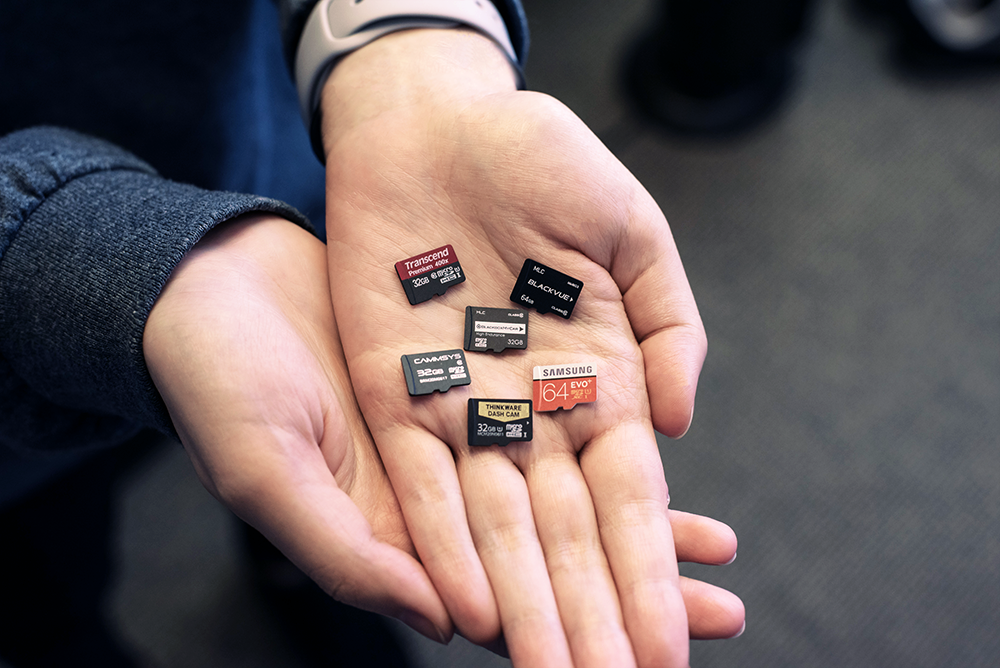 Our most popular cards are the 128GB option, since most customers prefer the peace of mind that footage won't be overwritten so quickly. In addition, memory partition feature separates video files based on the recording to offer you additional forms of protection.
Recording Capacity of SD Cards

How much video can an SD card hold?
This is a question we get all the time and the answer depends on two factors: the SD card size and the dash cam's bit rate.
Note: These numbers are just an approximation.
Q800PRO 2K QHD Cloud Dash Cam
---
---
These tables show the available recording quality settings, corresponding bitrates and recording time for our bestselling VIOFO dashcams.
Note: These numbers are just an approximation.
In addition, we recommend all of our customers to purchase a smaller 16GB or 32GB card to be kept in your vehicle at all times. The reason is because they can be used in case your SD card in the unit fails or you're away on a trip and won't be able to save or review the footage in time before it gets overwritten.
You'll be able to swap your cards out instantly and keep recording without worrying that important footage will be deleted.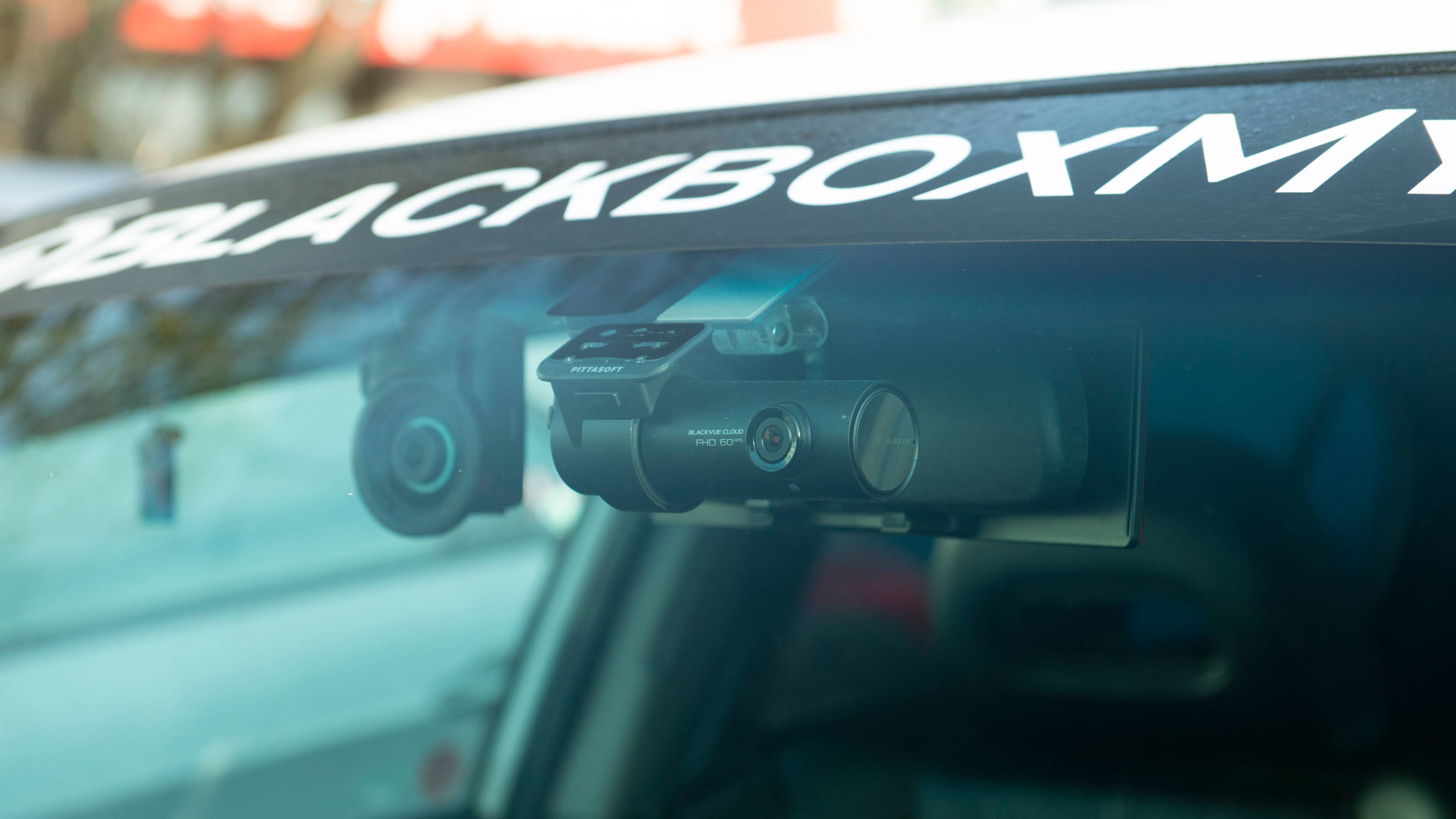 Which SD Card Should I Buy?
BlackboxMyCar is proud to say that all the microSD cards we offer have been rigorously tested to ensure compatibility and to offer the longest lifespan as well. We carry cards by the dash cam manufacturer, such as BlackVue and Thinkware, as well as our own branded micro SD cards, which perform flawlessly as well.
Our third-party microSD cards go through the same quality testing and are a more affordable option for SD card options. No matter what card you buy from us, all of these are covered under an in-house warranty so you can be rest assured that we'll resolve any issues that you may come across.
If you have any further questions, comments or suggestions, then don't hesitate to reach out to our product experts today!
Explore Our eLearning Guides

---
Not to fret, our in-house product experts are here to help. We have spent years curating helpful content and video guides, helping customers with their dash cams, but we understand that we can always do better. Contact us using the form below and we'll get back to you as soon as we can. We love what we do, because we're here to help you make the most informed purchasing decision.