Eachpai X200 Dash Cam Review
Single-Unit IR Dash Cam with Dual Lenses
The Eachpai X200 is an exciting and interesting dash cam that BlackboxMyCar is carrying for a variety of great reasons. There are so many different dash cam options available now, especially entry-level ones, on Amazon or eBay that choosing an affordable yet quality dash cam can be quite difficult. BlackboxMyCar has done the homework for you by reviewing the Eachpai X200 dash camera in-depth.
One of the best features of the Eachpai X200 is that it is a single-unit dash cam that offers 2 separate lenses so that front and interior video footage can be recorded from one body - we do not have anything else like this in our current lineup! Furthermore, with the X200's affordable pricing at about $130 USD or $170 CAD, the dash cam is significantly cheaper than its competitors such as the Vantrue N2 Pro. Being cheaper usually means that the dash cam is lacking in certain areas - however, as you'll soon find out, this is not the case for the Eachpai X200.
The Eachpai X200 undoubtedly provides huge value for its costs and has passed BlackboxMyCar's standards comfortably, so that anyone looking for an affordable dash cam that is full of great features should seriously consider this unit.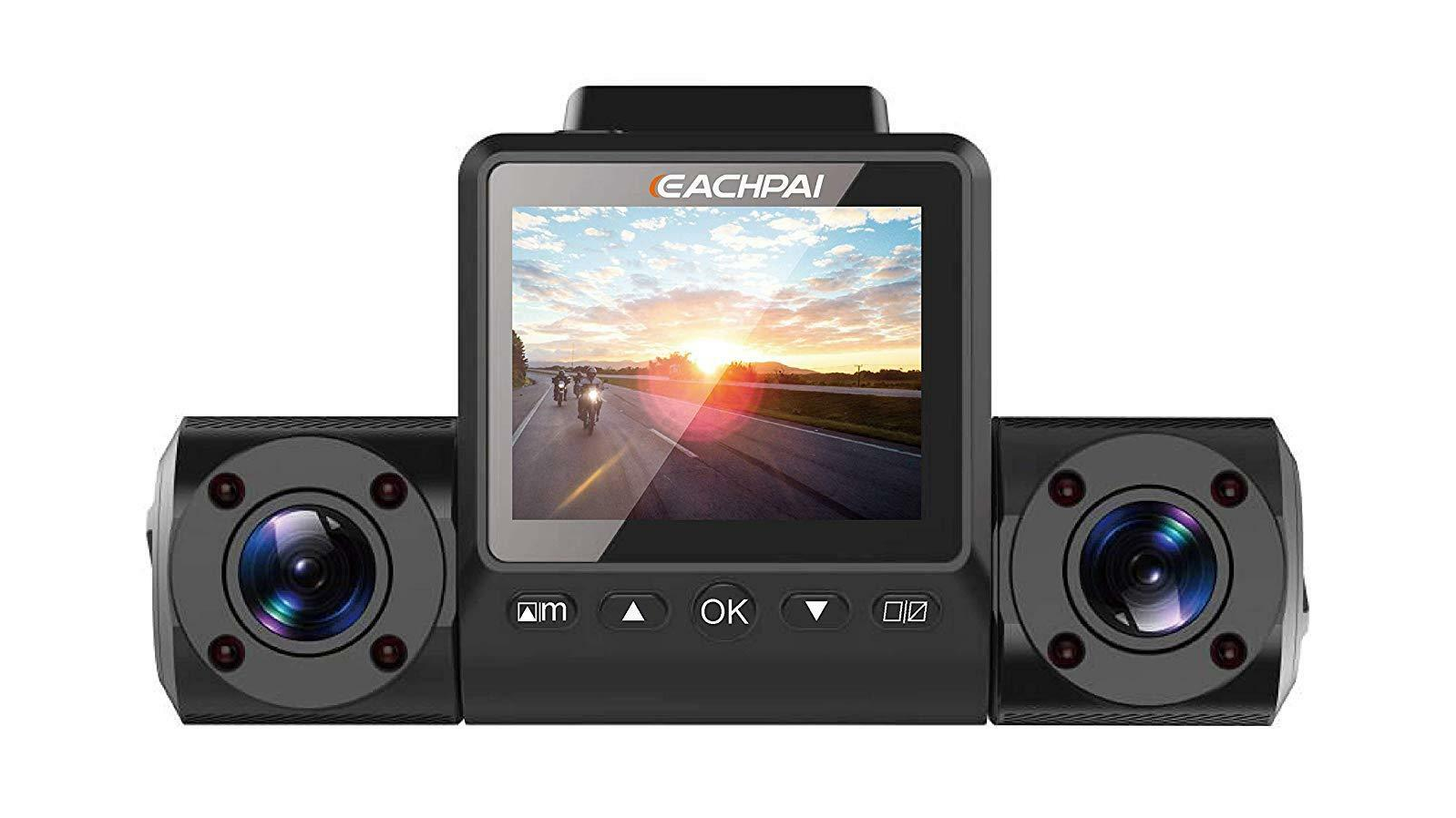 Our Eachpai X200 comes with a FREE 32GB MicroSD card and a FREE external GPS logger in the package, not found anywhere else.
Although Eachpai is a new brand for us, they have been around since 2007 making dash cams, action cams and tablet PCs. They are, in fact, one of the few companies in China that have in-house research, development, and production teams, so that they can ensure a high standard of quality and durability in their products. Our CEO, Alex, was so intrigued by the brand that he flew to Hong Kong to meet with Eachpai in 2019 to witness what the company is really like behind closed doors.
We're happy to report that we couldn't be more pleased with our findings and hope to create a long and fruitful relationship with Eachpai, beginning with the Eachpai X200 dash cam.
Meet the Eachpai X200 Dash Cam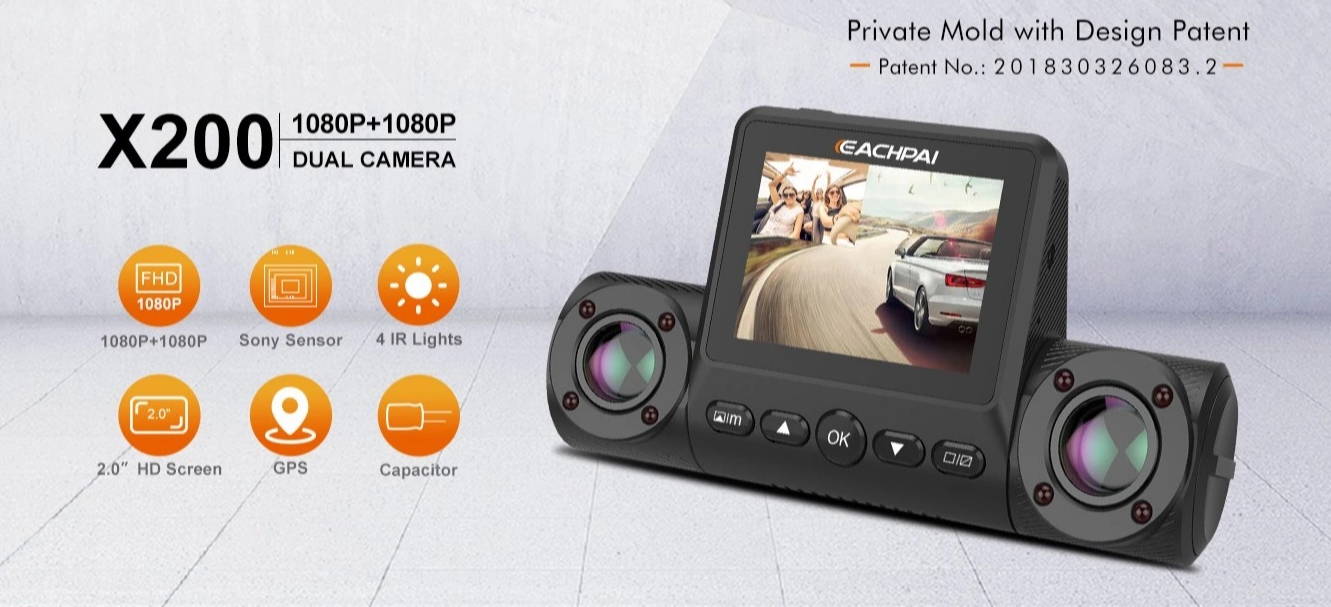 The Eachpai X200 comes in a nicely packaged box that has all the accessories included listed on the outside. You can refer to our product listing here to find the accessories that are included. Visually, the X200 has a big difference that none of our other dash cams, nor many others in the dash cam market, offer: two lenses on a single-body unit.
Exclusively for BlackboxMyCar customers: We have also included a FREE 32GB MicroSD card and a FREE external GPS logger for our customers in the package, not found anywhere else. Get GPS data and time on all of your video footage during video playback.
These two lenses can be adjusted to face the vehicle's exterior or interior at any time, and there is a 2" LCD screen between the lenses in the middle of the unit. There are four infrared lights on both lenses, which turn on automatically when it is dark, so that recording under a lack of light is no issue for the X200. The LCD screen is also clear and crisp, and allows for viewing of footage and changing settings to be done with ease.
High Temperature Resistance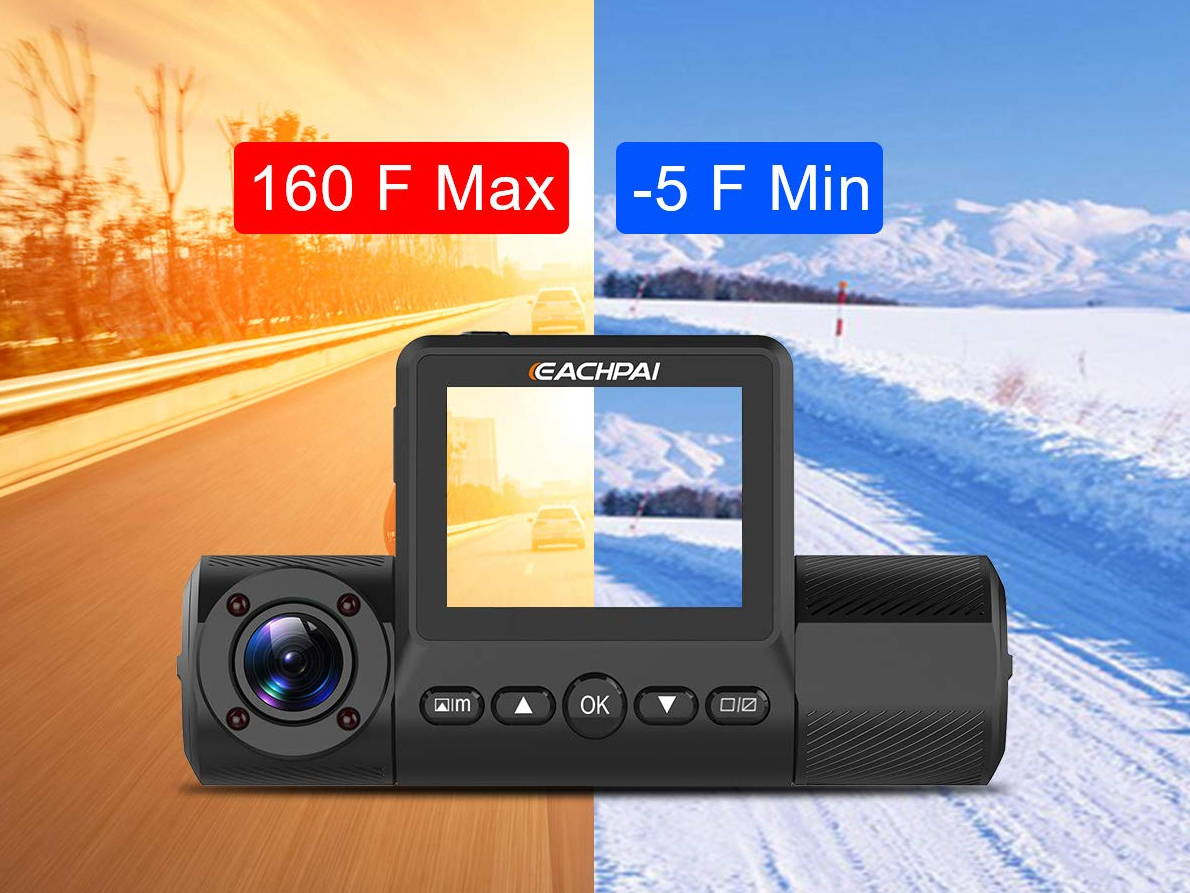 The X200 has an operating temperature range of -20°C/-5°F to 70°C/160°F
The Eachpai X200 is a full HD-full HD system, meaning that both its lenses record at 1080p at 30fps. With a Sony IMX323 Starvis video sensor and Novatek NT96663 video chipset inside, video quality is great during both daytime and nighttime. There are four infrared lights on each lens which, again, automatically turn on when needed so that night vision recording is still possible. Both lenses record at 150° wide, which is between our recommended field-of-view - video footage is not too narrow nor too fisheyed allowing for the maximum amount of coverage to be recorded optimally. Wide dynamic range (WDR) is also a feature for the Eachpai X200, which adjusts contrast automatically under low light so that video quality at night time is further improved. Although GPS is an option for this unit, we've decided to include the GPS module as part of the package so that customers do not lose out on any features.
The X200 has an operating temperature range of -20°C/-5°F to 70°C/160°F and has had no overheating issues (which is a big problem for many dash cams in this price range) so far into the summer months. This dash cam also has parking-mode recording with impact and motion detection which, although not buffered, still offers protection around the clock (keep in mind the optional hardwire kit must be selected to enable parking mode recording).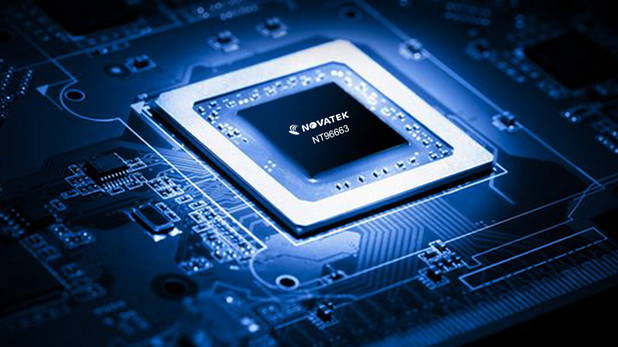 The Novatek chipset NT96663 offers smooth operation, high resolution and high quality dynamic definition.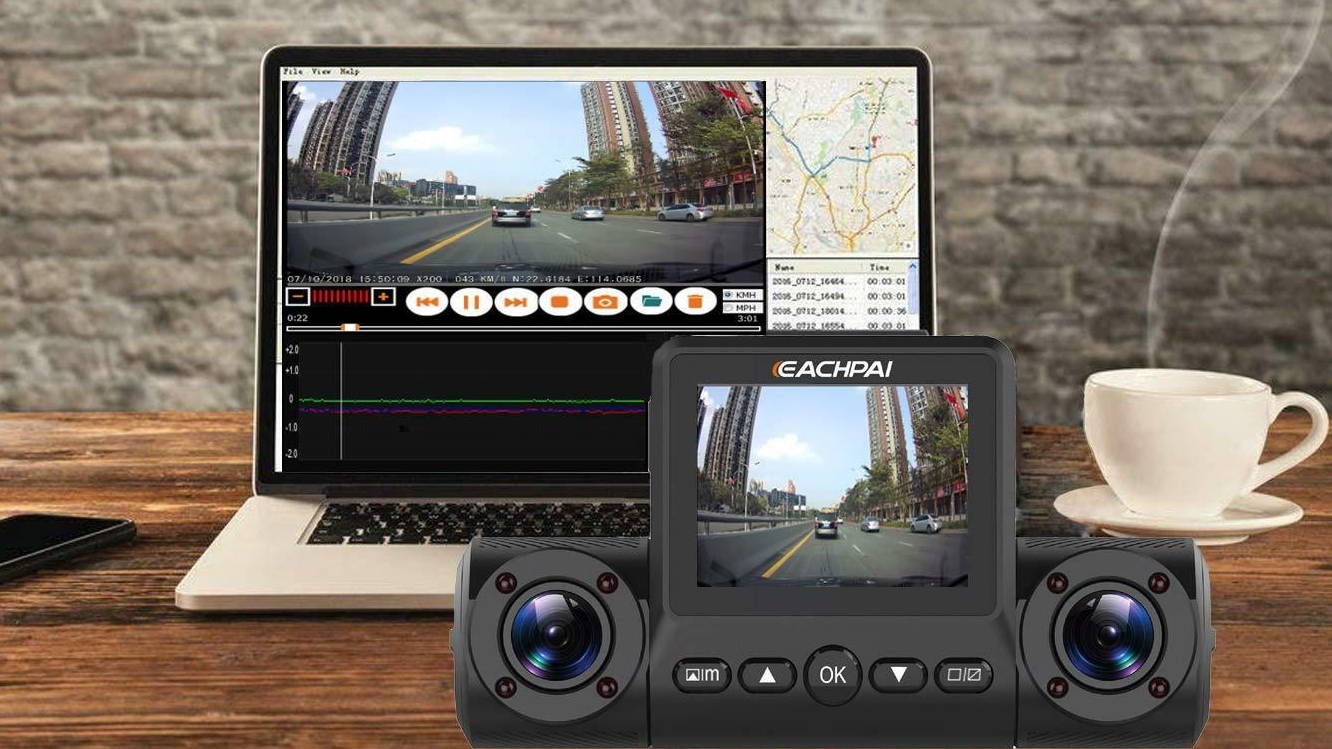 The included GPS module notes down your vehicle's location / speed / route and time during video playback on the included PC player software.
Perfect For Rideshare & Convertible Drivers

With its very low price point of about $130 USD / $170 CAD, which usually can only get you a single channel system, the Eachpai X200 offers you two lenses that can record the vehicle exterior or interior (even the rear exterior if you want to). This is an excellent option for rideshare drivers like Uber or Lyft who want protection of both their vehicles as well as what goes on between them and their customers.
This setup is also perfect for convertible drivers, as the rear camera no longer needs to be put on the rear windshield nor, if using a traditional two channel setup, needs to have both the main and secondary camera be put on the front windshield - this saves space on the windshield and, more importantly, is much easier and more convenient to install.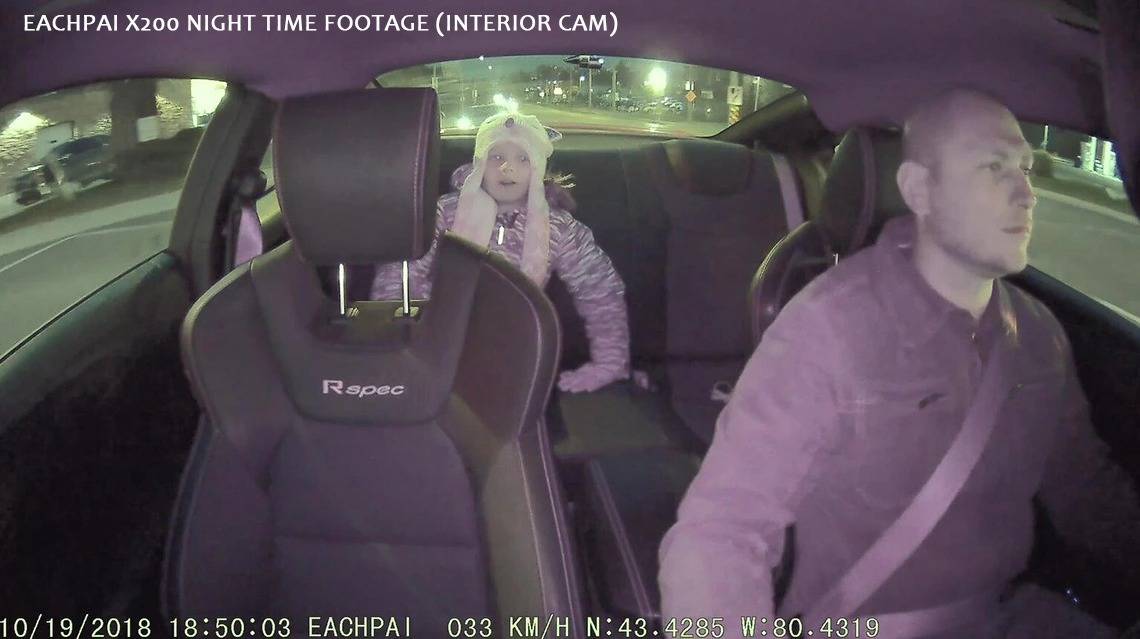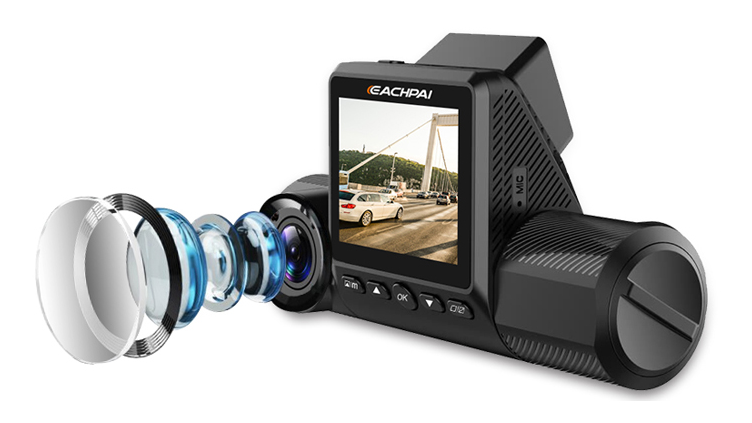 The Eachpai X200 is literally half the price of its main competitor, the Vantrue N2 Pro. We've tested both units and can safely say that video quality between the two is very similar, yet the X200 does the same or more at a much lower price point.
Furthermore, there are no other dash cams in this price range that offers the features nor video quality of the X200. The value here is incredible and a steal of a deal!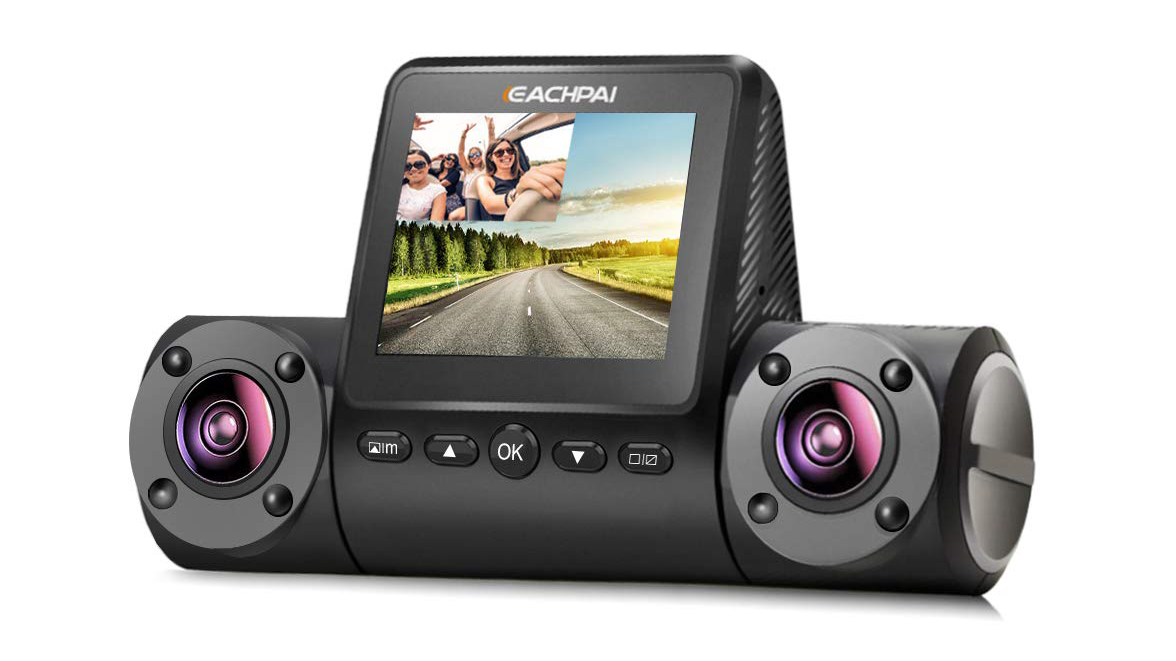 The Eachpai X200 is capacitor based instead of battery based, which is unlike most of its competitors. Capacitors, instead of batteries, are highly recommended and the absolute standard for premium and more expensive dash cams.
Under high heat, batteries may expand or explode, damaging the dash cam and potentially creating fire hazards. Not only that but batteries will easily overheat and cause recording to stop, thereby potentially missing out on very important footage. With its capacitor based system, high heat is never an issue so you can be rest assured that the X200 is safe and durable to use under any kind of environments.
Installing the Eachpai X200 is no different than any other dash cam. There are a number of installation methods to choose from, whether that is using the included cigarette lighter adapter that gets inserted to the vehicle's 12V cigarette socket for an easy plug-and-play system or use the optional 3-wire hardwire kit that gets attached to the vehicle's fusebox for a more discreet and parking-mode enabled system.
To ensure maximum protection for your vehicle, we do recommend you hardwire the Eachpai X200 so that parking mode is enabled. When installing by yourself, we would recommend purchasing our Essential Installation Kit. It will have all the tools you need for a successful dash cam installation. 
Do note that even if you choose to hardwire the Eachpai X200 to enable parking-mode recording, the duration of recording is completely dependent on the vehicle's battery - its size, condition, age, etc. On average, only 6-8 hours of parking-mode recording is available before the voltage cutoff kicks in so as to save your vehicle's battery from dying. If you want more than 30+ hours of recording duration, check out the popular dash cam battery pack add-on, the Cellink NEO. With a battery pack, not only are you getting quadruple times the recording duration but you're also not causing stress / wear-and-tear on the vehicle's own battery. Read more in our battery pack installation guide.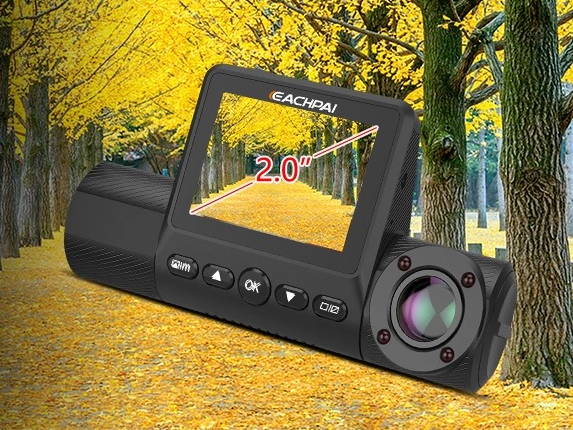 The Eachpai X200 features a 2" IPS LCD Screen.
As you can see, video quality is great for its price point with high clarity and optimal white balance. Details during day time is no problem for the X200. At night time, thanks to its Sony IMX323 Starvis video sensor and WDR, video quality is still impressive and captures many details without issue.
Interior recording during day and night time is excellent for the Eachpai X200 thanks to its infrared lights. These infrared lights are strong and provide enough support to record even under very poor lighting. This will often be the case for rideshare drivers as they have passengers throughout the evening. Oftentimes, with cheaper dash cams, their infrared lights are not strong enough to allow footage to be recorded effectively - this is definitely not the case with the Eachpai X200.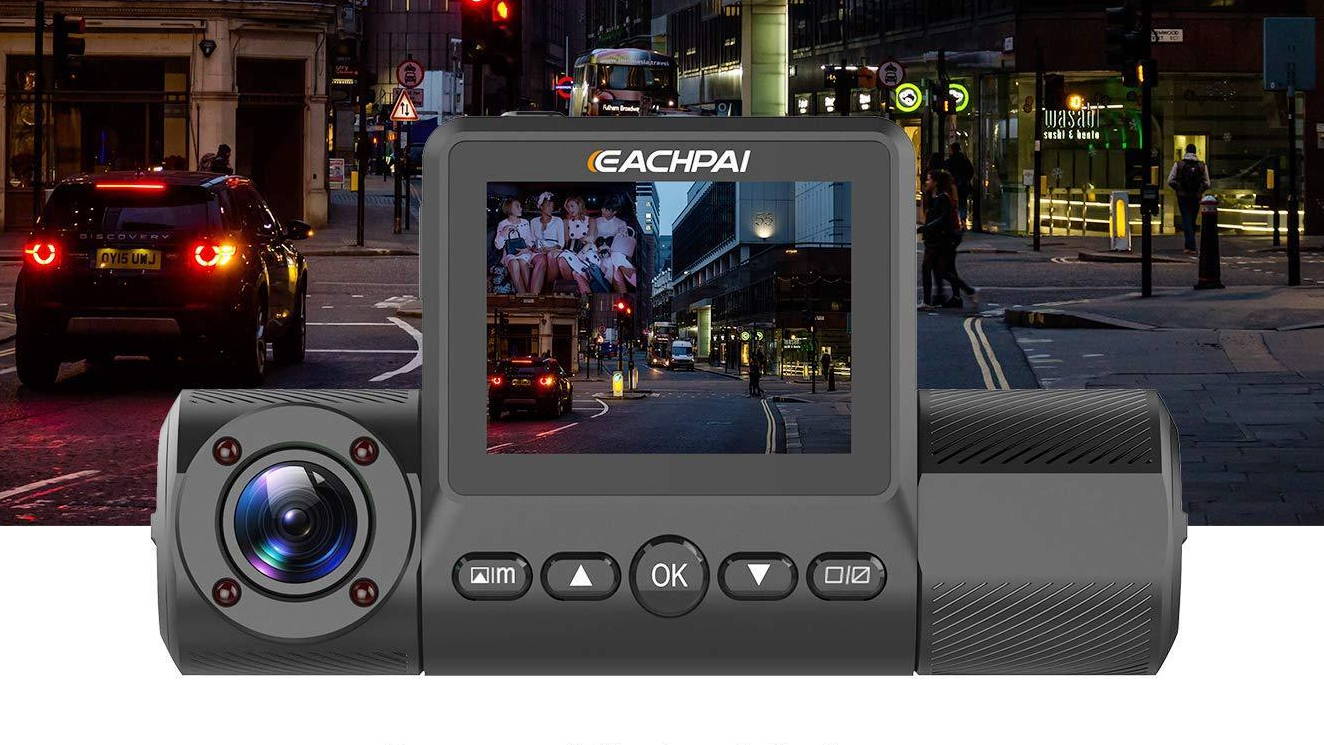 The Eachpai X200 is clearly a dash cam that has a lot to offer at a very low price point. This dash cam is most suitable for people who simply want the best value dash cam that has a variety of features, such as front and interior/rear recording from a single body as well as parking-mode recording.
With its price range of $130 USD / $170 CAD, there simply is not another dash cam at this price that is comparable to the Eachpai X200. With its Novatek chipset, Sony Starvis video sensor and capacitor based system, the X200 has all the makings of a premium dash cam that is twice its price. This unit has the full backing of BlackboxMyCar as it passed our strenuous tests to ensure that both quality and durability can be found with the Eachpai X200. This unit has a full warranty support program directly through us so that you can be rest assured we stand behind and support this dash cam.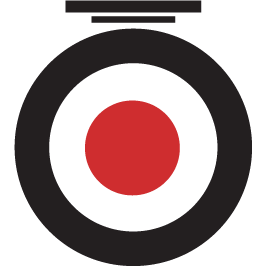 Buying from BlackboxMyCar guarantees the most complete dash cam warranty and the most experienced dash cam experts for customer service and technical support in North America. Our products are genuine, and we work directly with the manufacturers to always bring you the latest news on the products you love. As the industry leaders, we have the knowledge and tools to help resolve any issues that you may have with your product. We also offer exclusive perks such as: financing on purchases, extended warranty programs, out-of-warranty trade-in programs and upgrade programs. Since we work so closely with dash cam manufacturers, we're able to provide troubleshooting quickly and efficiently.
However, we are not just excellent at all things dash cams - we're also equally as good in customer service. We understand that dash cams are an investment and so our in-house highly-trained staff know how to accommodate and take care of all our customers. If you have a problem, we will go above and beyond to resolve it. That's also why we're so reachable - 6 days a week via email at info@blackboxmycar.com, phone call at 1 888 978 6560, text message at 604 618 7788 and live-chat on our website. We make it a top commitment to reply to all inquiries within 24 hours.
Our 360° Customer Happiness Guarantee