[PREORDER; Signature Bundle] VIOFO A129 Plus Duo + Cellink NEO + Bonus 6 Month Warranty
PREORDER the VIOFO A129 Plus Duo Signature Bundle

The A129 Plus Duo is
available for pre-order. All units are expected to be shipped out November 2nd.
Signature Bundle: VIOFO A129 Plus Duo & Cellink NEO
The A129 Plus Duo is the Best Budget-Friendly 2K QHD of 2020.
The A129 Plus is one of the most anticipated dash cam systems of the year, bridging the gap between the A129 Duo Full HD and the A129 Pro Duo 4K dash cam systems. The A129 Plus offers 2K QHD 1440p recording at 30FPS with the option to upgrade to 2K QHD recoding at 60FPS. Day time and night time video quality is excellent thanks to the 5MP Sony STARVIS image sensor. And just like all the other VIOFO dash cams, the A129 Plus is equipped with a 2.0" high-definition screen, a user-friendly button interface and an external GPS antenna that is built into the adhesive mount.
Our Signature Bundle includes all of the tools needed to complete an install with the Cellink NEO battery pack. This includes the vehicle-specific add-a-fuse, circuit tester, and other installation accessories. We've also included a 128GB card. With this bundle, all of the output cable ready to use out-of-the-box so you will have a hassle-free plug and play setup. You can power your dash cam + battery pack setup using the hardwire method OR using a 12V cigarette socket in your vehicle.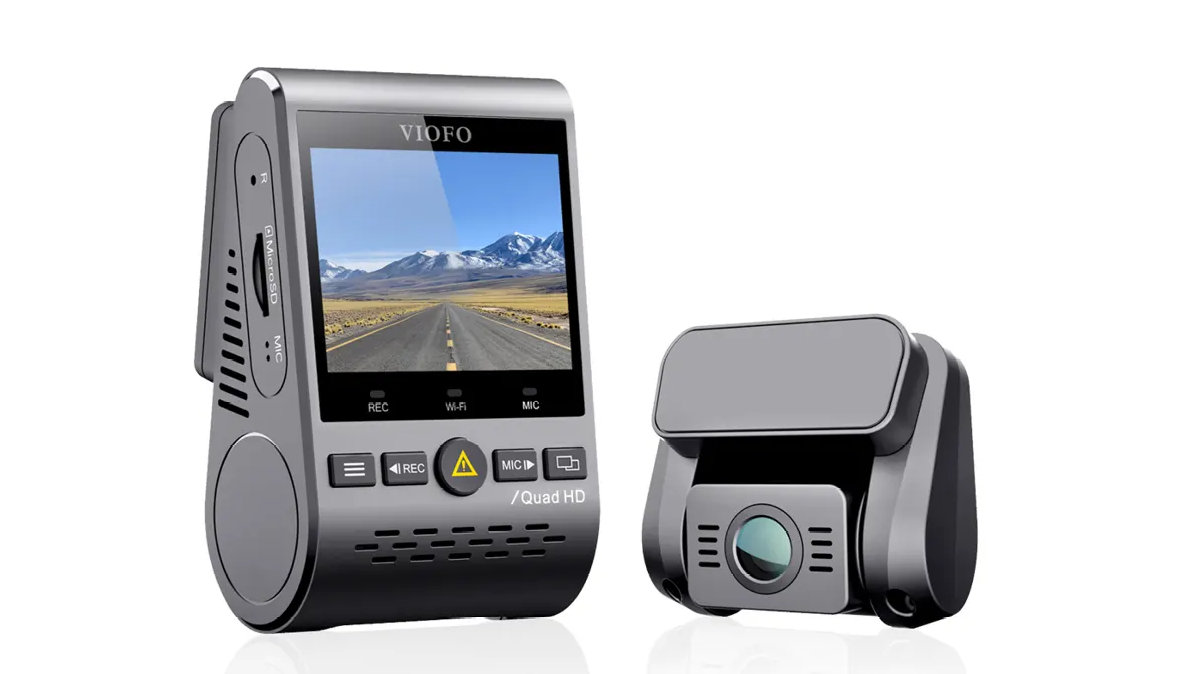 VIOFO A129 Front Camera
VIOFO A129 Rear Camera
128GB + 32GB Memory Card
CPL Filter
GPS Mount
VIOFO A129 Plus Cables
Cellink NEO Battery Pack
Cellink 12V Power Cable, Direct Hardwiring Cable, Spliced Output Cable with 3 Wire Hardwire Kit
Premium Installation Kit
2x License Plate Frames
2x BlackboxMyCar Stickers
1-Year Warranty + Bonus 6 Months on VIOFO A129 Plus Dash Cam
2K QHD Front & 1080p Full HD Rear
-10°C - 65°C (14°F - 149°F)
1-Year Manufacturer Warranty + Bonus 6-Month Warranty
Good product, good value
Not so hard to have a clean install, good product, good seller.
Hi Greg, thanks for leaving a review! If you have any other questions in the future, just reach out to our team and we'll be there to help you out.
VIOFO A129 Pro 4K 1-Channel Dash Cam with GPS
Thanks Eli for leaving a review!
VIOFO A129 Pro Duo 4K 2-Channel Dash Cam with GPS
I had a few questions on the installation, I contacted your tech-support and they were answered. The VIOFO A129 Pro Duo is installed and working perfectly. Absolutely great video much better than my previous Dash cam. I will definitely make my future purchases from you, and recommend you to my friends.
Thanks Michael for leaving a review! So glad to hear that the VIOFO is working really well for you.