[PROMO] BlackVue DR590X-2CH IR Dash Cam
Best Price Guaranteed or We'll Match It
Free BlackVue 32GB microSD Card

Purchase the DR590X-2CH IR and receive a free BlackVue 32GB microSD card! Hurry, before supplies run out!
BlackVue DR590X-2CH IR Full HD Dash Cam

The BlackVue DR590X redefines entry level. Protect your assets, your passenger and yourself with a reliable device that monitors the road ahead and the interior of your vehicle in Full HD. With some of BlackVue's best technology, including advanced parking recording, the DR590X is a great dash cam to start because it blends performance and reliability into a super stealthy design that's more affordable than you might think.
Sony STARVIS Image Sensors

The DR590X-2CH IR records Full HD 1080p videos of the front and interior of your car at 30 frames per second, in a 139-degree wide view angle. Super Night Vision, thanks to Sony STARVIS image sensors, ensures image clarity in all light situations, day or night.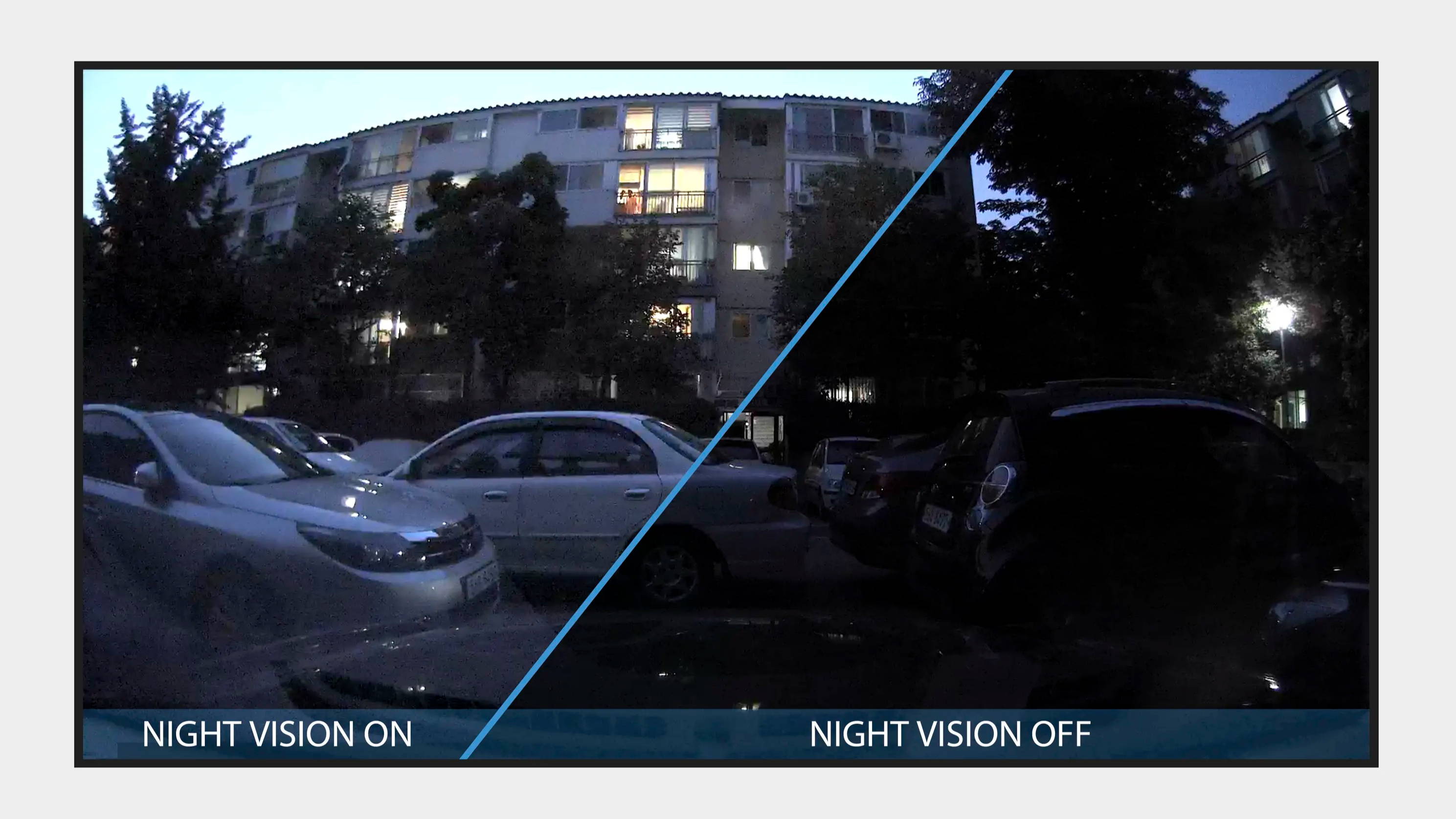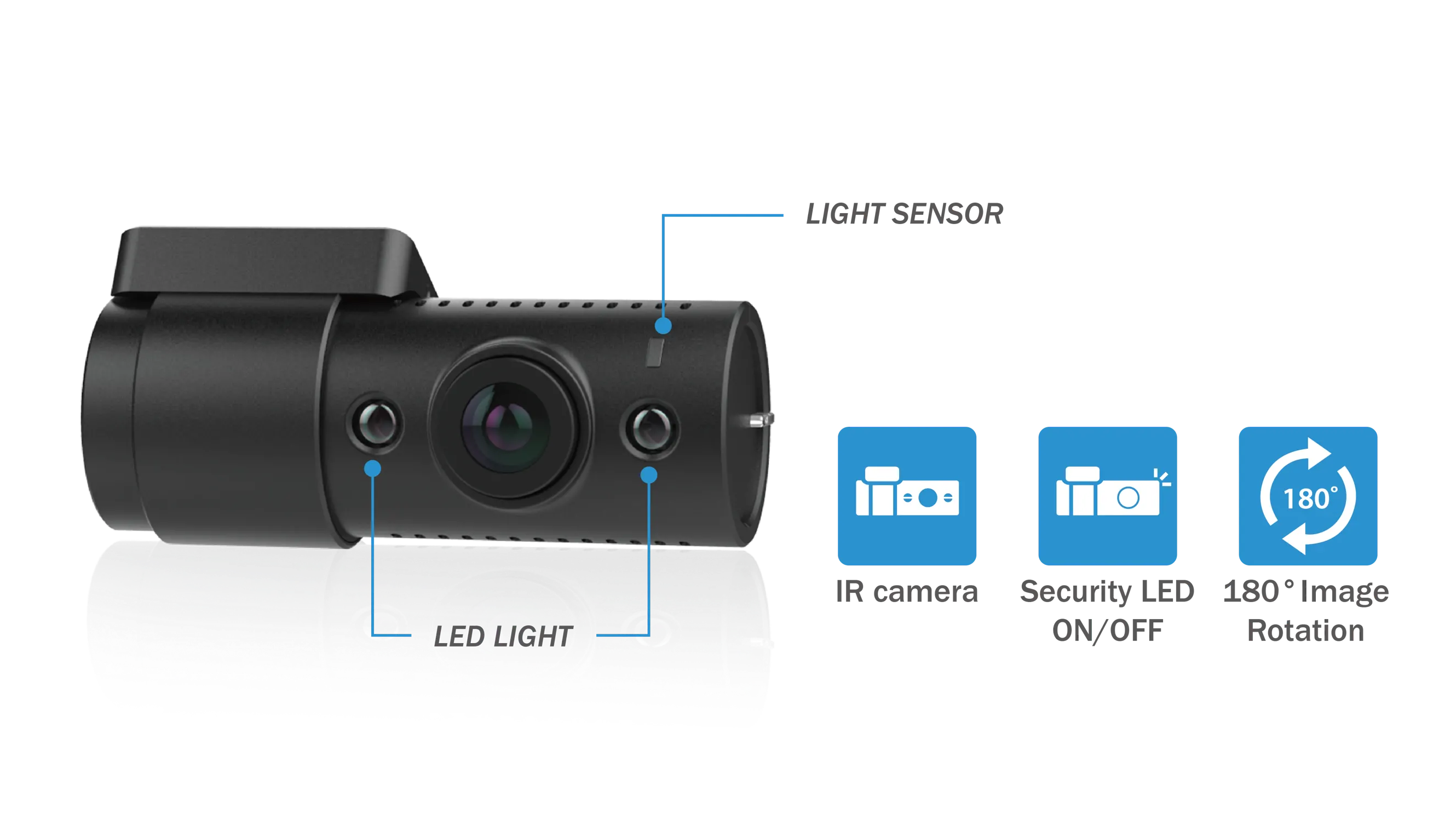 The Infrared Camera secures the interior of your vehicle. The inconspicuous infrared LEDs automatically activate based on the ambient light. The camera's spectacular clarity even in pitch black lighting conditions will procure peace of mind to taxi and
rideshare drivers.
Using the BlackVue App or Viewer, you can further customize the way it operates.
180° Image Rotation to accommodate your setup: if the image comes out upside down, just activate this
feature and it will fix the image orientation.
Security LED ON/OFF (for enhanced discreetness in Parking Mode)
Peace of Mind When You Leave Your Vehicle

With advanced motion and impact-triggered recording, you can stay confident when leaving your car unattended on the streets, parking lot or even your own driveway.
In Parking Mode, the DR590X monitors your parked vehicle, recording videos when it detects movement or impact. It also includes the few seconds before the triggering event, thanks to buffered recording.
You will need a 3-wire Hardwiring cable or an external battery pack (such as the BlackVue Power Magic Ultra Battery Pack B-124X) to enable this feature.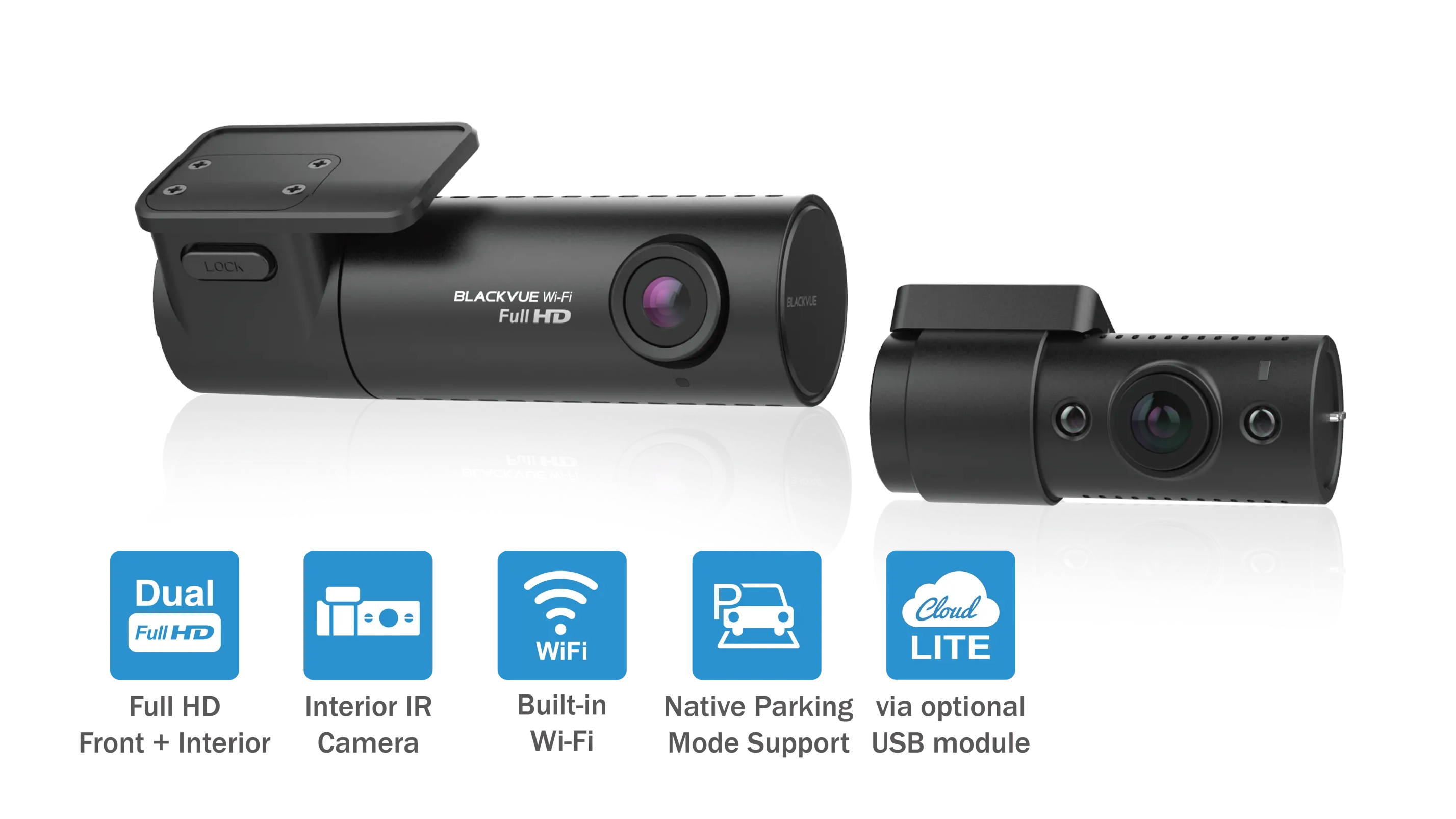 Samples, Reviews & Comparisons

Front Camera
Infrared Interior Camera
Interior camera connection cable (1.5m)
MicroSD Card (with card reader)
12V Power Cable
MicroSD Card Reader
Cable Clips
Double-sided Tape for Mounting Brackets
Quick Start Guide
1-Year Warranty
-20°C - 70°C (-4°F - 158°F)
1-Year Manufacturer Warranty
Super easy
Super easy to install and easy-to-use, will order again
Hi Marlen, thanks for leaving a review and for shopping with us! If you have any questions, please don't hesitate to reach out.
Good Cameras!
Easy to install, App works as promised. Will be purchasing more!
Hi Joey, thanks for shopping with us and for leaving a review!
BlackVue DR590W-2CH IR WI-FI DASH CAM
My only issue is the WiFi. Its too independent. In order for me to look at the videos on the BlackVue mobile app. I have to use the wi-fi from the cam. And it will block my mobile data. That's in convenient if I want to look at a video right quick while I'm parking. I can't even look at the videos using my own wi-fi while in the house. And there is more than one BlackVue app in Google Play. The app pictures in the instructions book looks different compared to app that I downloaded. I wish the instruction book was more specific of which app to download. Unless the instruction book has a picture of an out date app.
Hi Edwin, thanks for leaving a review. Your feedback is very valuable to us. The instruction manual looks different because BlackVue did an overhaul of their app very recently so that's why it looks very different. We will be sure to document your feedback and let BlackVue know. Thanks!