IROAD X10 In-Depth Review
4K UHD 2-Channel WiFi Dash Cam
IROAD 4K UHD 2-CH WiFi Dash Cam

IROAD is a premium Korean car camera manufacturer and is one of the best selling brands in hot and humid climates like Singapore, Malaysia, Hong Kong and Australia. The IROAD X10 is their latest flagship dash cam, a 2-channel system offering 4K Ultra High Definition video - four times as many pixels as its predecessors, the X9 and X1. And with 165° from the front and 145° from the rear, the X10 boasts wider camera angles than the 4K models of Thinkware, BlackVue and VIOFO - you are truly covered.
4K Ultra HD

1080p Full HD Rear Camera

165° (front) and 145° (rear) Ultra-Wide Angle Lens

8.3MP CMOS Sensor

(front)

2MP Sony Exmor Sensor (rear)

IROAD X-Vision

Memory-efficient Time Lapse Parking mode with motion and impact detection

High Efficiency Video Compression (H.265/HEVC)

ADAS Driver Alert Systems

High-Temperature Protection

Automatic Rebooting

Format-Free, Auto-Data Recovery

LBP Battery Discharge Prevention
✓  4K UHD front recording
✓  Ultra-wide viewing angle
✓  High-Temperature Protection
✓  Auto Data Recovery
✓  Memory-efficient Parking mode
✓  Smart OBD-II X-Scanner
❌ Only offers H.265/HEVC compression
❌  No Cloud features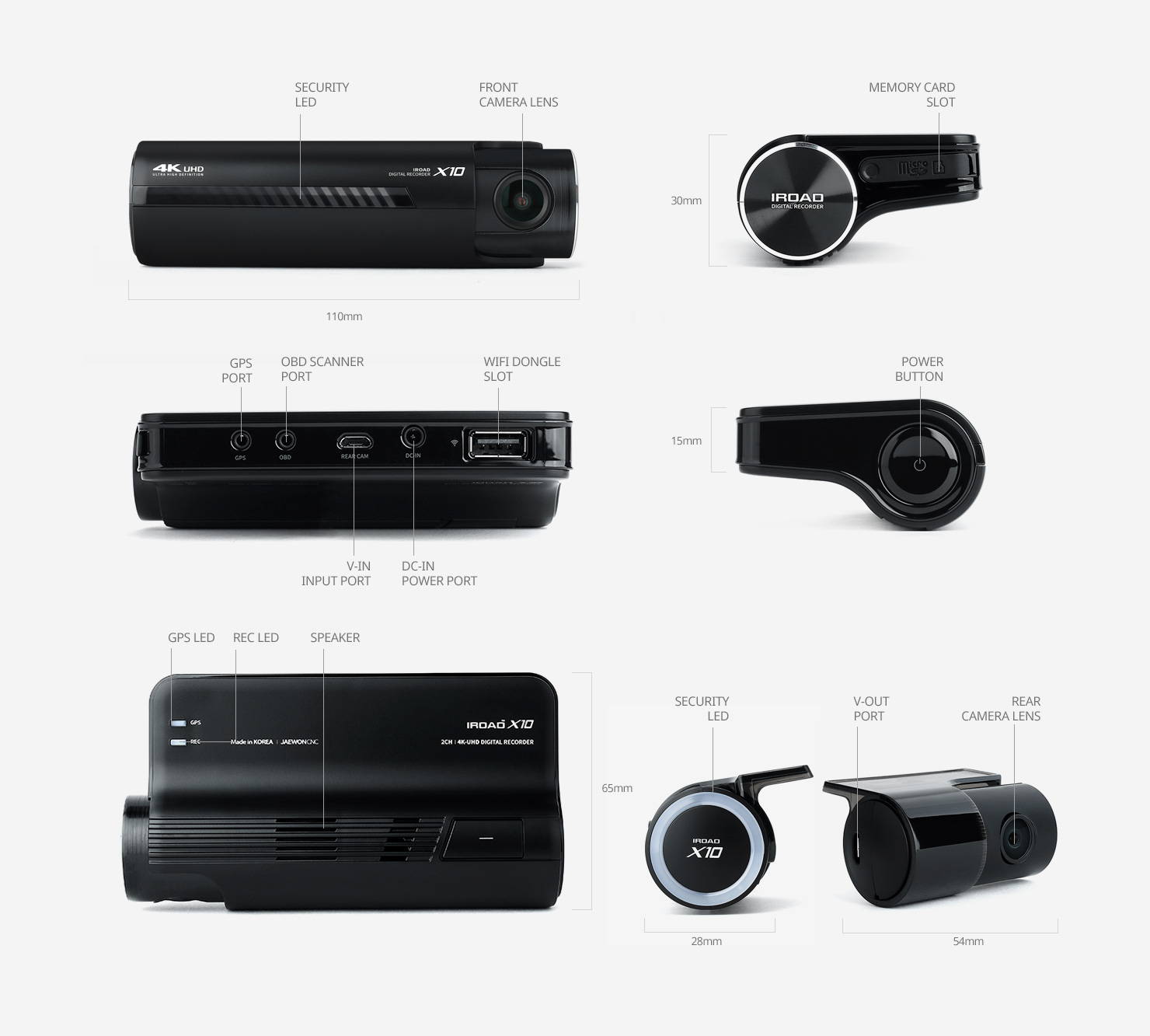 The X10 front unit sports a wedge design that resembles the Thinkware Q800PRO. You will find four slots on the top of the main unit. These slots are used for sliding and locking the dash cam on to the mounting plate. The mounting plate is securely held to the windshield by a 3M adhesive strip, and the dash cam locks onto the mounting plate with a secure, wiggle-free connection. This setup offers easier and more convenient access to camera, including installation and removal.
The X10 shares the same rear camera as the X9, which means if you currently have the X9 in your vehicle and are thinking about upgrading to the X10, you can reuse your existing rear camera and cable setup.
The IROAD X10 front unit comes with a 8.3MP CMOS image sensor. This is right on par with the Thinkware, BlackVue and VIOFO. 8MP is what gives you the true 4K recording experience. And what good is 4K if it doesn't cover the peripherals. The X10 comes with a 165° viewing angle, which is the widest of all of the 4K dash cams. It is also 15° wider than the X9.
However, while all the other 4K dash cams are capable of upscaling to 60 frames per second, but the X10 is only capable of recording at a maximum of 30 frames per second. And as we all know, a higher frame rate means a smoother video especially when you are traveling at speed. So this is definitely one area where the X10 falls short.
Rear Camera Captures 1080p Full HD at 145°

Like we've mentioned earlier, the X10 and the X9 share the same rear camera and connecting cable. The rear camera is equipped with a 2MP Sony Exmor image sensor, capturing the back of the car in Full HD at 145° field of view. 145° is a wider coverage area than the BlackVue DR900S-2CH or the VIOFO A129 Pro Duo. It's only a slight 5° narrower than that of the Thinkware U1000 Dual Channel.
The X10's rear camera is equipped with the Sony Exmor IMX323 image sensor. The Viofo, on the other hand, comes with the Sony Exmor IMX291 sensor. The IMX291 is known to have better light sensitivity than other image sensors, giving you brighter images. But many users have complained that images often appear overexposed, resulting in loss of sharpness of details in worse case scenarios. On the other hand, the IMX323 may look darker, but it does deliver better details.
But, don't forget, the X10 comes with IROAD's X-Vision technology which detects the surrounding brightness and automatically adjusts the recording brightness to accommodate low-light situations. So, you will get bright and clear images not just in parking mode, but also in driving mode.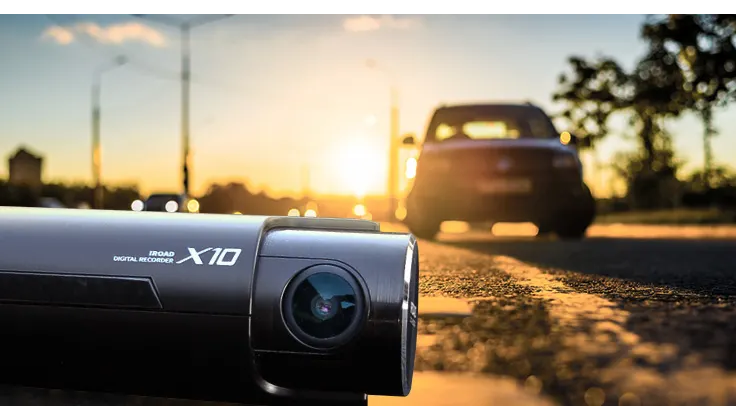 IROAD dash cams are really popular amongst users in hot tropical climates like Singapore, Malaysia and other Southeast Asian countries and one of the reasons is IROAD dash cams are built to be extremely heat resistant. The X10's operating temperature range is -20° to 70 Celsius, and it can handle a humidity index of 95%. So, it doesn't matter if it's hot as Florida or Arizona, humid as Iowa or Alabama, or hot and humid as Louisanna or Texas, you're in good hands with the IROAD X10.
In the event the in-cabin temperature reaches 75°C or higher, the X10 will auto-shutoff to protect damage to the dash cam and the saved data on the SD card. We will be putting the X10 to the test so stay tuned for our next Beat the Heat video, where we simulate a hot summer in-cabin environment to test the heat resistance of dash cams.
Memory-Efficient Time Lapse Parking Mode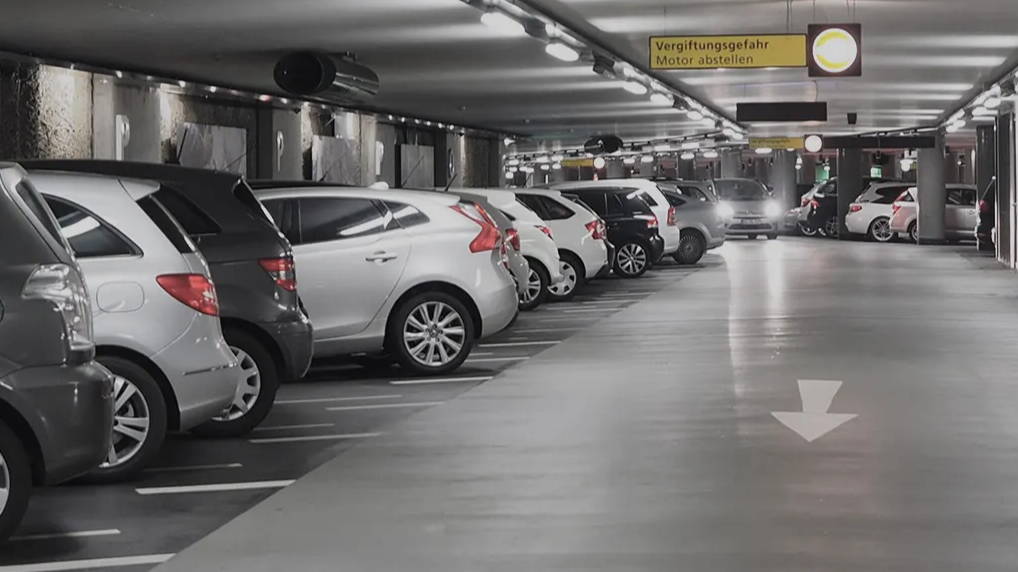 Once the engine is turned off and if you have a hardwired setup, the X10 will automatically enter Time Lapse parking mode after 5 seconds. Time lapse technology allows the X10 to continuously record at 1 frame per second during parking mode. This allows efficient memory usage, giving you up to 30 times longer coverage than other cameras. For instance, you can get up to 16 hours of time lapse recording on a 32GB microSD card.
And if you have enabled motion and impact detection, the X10 will start to record at 10 frames per second once it detects any movement within a 3 meters range. Once there is no movement, the X10 will switch back to time lapse recording mode. Now say an impact was made. Event recording will kick in at 10 frames per second to provide you with a video account of the impact. The X10 lets you set the recording kick-in time, available between 1 to 30 seconds.
If you enable both time-lapse and motion and impact detection, for instance, a 50-50 time-lapse with motion detection setting, a 32GB SD card will give you about 11 hours of parking mode recording.
H.265 (HEVC) Efficient Video Compression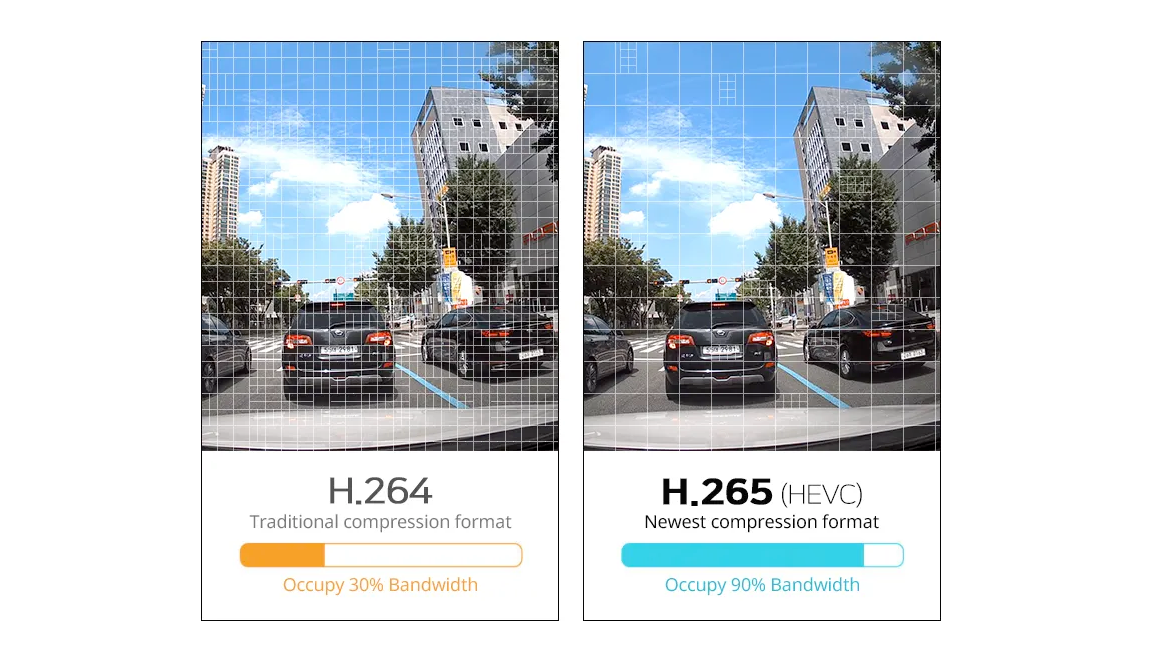 Just like all the other 4K dash cams, the IROAD X10 offers High Efficiency Video Coding (HEVC/H.265). HEVC is crucial because 4K video files are typically larger in size, and HEVC allows for a compressed file size without compromising the quality of the video. For instance, At the same recording time and same SD card, you can fit the same amount of 4K files as you would with Full HD videos compressed with the older H.264 technology.
Unfortunately, unlike the BlackVue DR900S or the VIOFO A129 Pro, the X10 does not offer the option to switch between H.265 and the standard H.264.
What's the big deal?
HEVC is not supported on all devices and applications. Many PCs and programs may attempt to play an HEVC video, but you may experience stuttering or a sluggish viewing experience if you don't have a graphics card that support HEVC.
Optimized File Management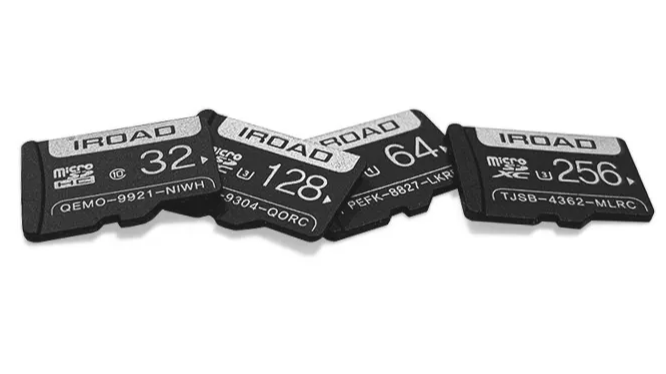 The IROAD X10 supports memory cards of up to 1TB, giving you the opportunity to store plenty of high quality footage over an extended period of time.
Coverage Based on Recording Mode
B = Parking Mode: Event/Motion 50% + Timelapse 50%
C = Parking Mode: Timelapse 100%
A + B = Driving Mode 50% + Parking Mode 50%
A + C = Driving Mode 50% + Parking Mode 50%
The X10 uses IROAD's proprietary .JDR file format, which means new memory cards do not require regular formatting. This offers additional protection of the data and the dash cam itself. And thanks to IROAD's auto-recovery technology, recordings are automatically saved in a main memory unit and can be restored, which means you never have to worry about losing vital footage. Finally, its automatic reboot function protects the unit by checking for SD card errors and organising the saved data.
However, because footage is in the proprietary JRD format, you will need to use IROAD's mobile or PC viewer for playback. It is possible to share directly from the smartphone app directly to YouTube. But if you want to convert the footage to AVI, you will have to do it in the app or the PC Viewer. We did find this a little inconvenient, so we hope that IROAD will consider making this easier for users in the future.
Driving Assistance Features / Road Safety Warning System

Up until now, the Thinkware U1000 was the only 4K dash cam that came with ADAS. But not anymore. The IROAD X10 is also equipped with ADAS. When GPS is enabled, the integrated warning system provides both audio and visual alerts for Front Collisions, Front Vehicle Departures and Lane Departures:
Front Vehicle Collision calculates your speed, the distance between the vehicle in front, and will also notify you the instant that your car is no longer at a safe braking distance from the vehicle in front.
Front Vehicle Departure feature once again uses the front camera sensor and is similar to the collision system, in that once it detects movement from the vehicle in front of you, it will also give you a verbal notification.
Lane Departure detects in real time where the lanes on the road are and will notify you if you start drifting to one side or another.
Do note that ADAS requires the IROAD GPS antenna, which is an external module that you will need to purchase separately. Once you do, simply connect the GPS antenna to the X10 using the GPS port on the main unit.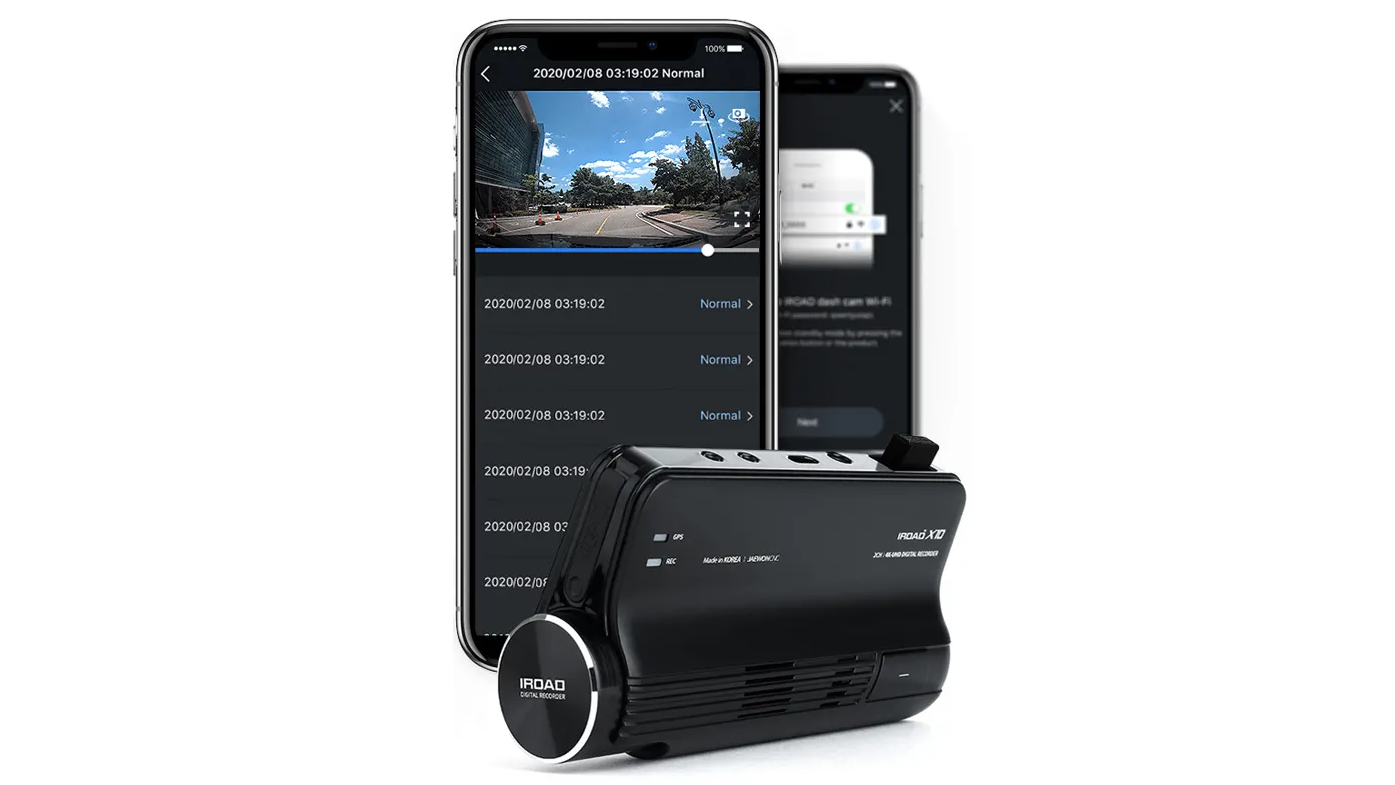 The X10 comes with a free IROAD mobile app that you can download from the Google Play Store and the Apple App Store. If you are familiar with mobile viewers or have used Thinkware or BlackVue's apps, you may find the IROAD app a little less intimidating. The app is quick to respond and allows the user to change features such as time, parking mode and sensitivity settings, etc. The live view stream is excellent with hardly any lag between what was picked up by the camera to the phone screen. Perhaps it's also because the IROAD does not offer any Cloud features so what you're left with is an app that looks more user-friendly. Just like many of the current dashcams on the market, you are also able to connect the X10 directly to the computer using the IROAD Desktop Viewer.
What is really cool about the X10 is the optional IROAD X-Scanner. Do note that the X-Scanner is only compatible with the X10, and will not work with the X9 or X1.
The X-Scanner is essentially a power cable plus OBD II scanner in one tool. It plugs into your car's OBD II port and supplies power to your X10 like the old OBD power cable. But, because it has built-in OBD II scan functions, it can provide you with information about your car in real-time. Information such as fuel consumption, fuel efficiency, coolant temperature, transmission oil temperature, battery information and DPF info.
That way, if you are having an issue with your vehicle, you can run a quick OBD II diagnostic scan using the IROAD mobile app on your smartphone. It's like having a doctor on board, but for your vehicle. But what we really like about the X-scanner is, say you are running power to your dash cam from the OBD II port. Typically, if you need to run any OBD II tests, you will need to unplug the OBD power cable to free up the port for an OBD II scanner. But since the X-Scanner is a power + diagnostic tool in one, you don't have to unplug your dash cam just to run diagnostics tests.
To access the X10's Time Lapse Parking mode capabilities, you will need to hardwire the dash cam to your vehicle (or alternatively add an external battery pack to the setup). The X10 comes with an IROAD Hardwire Kit. However, if you are looking for something easier, for instance a simple plug-and-play power solution, then we strongly recommend the X-Scanner. The X-Scanner is essentially the IROAD Power OBD-II but with a built-in OBD-II scanner. In other words, not only can it solve the parking mode power supply problem, it will also unlock the OBD function in the IROAD mobile app and allow you to run diagnostic tests right from the app.
As the dash cam industry embraces 4K, the demand for high-resolution imaging formats, high bitrates and high efficient video compression technology. The IIROAD X10 offers many of the advanced technologies that we see in the other 4K dash cams: 8MP image sensor, H.265 compression, memory and energy efficient parking mode, and many more.
When it comes to 4K UHD video quality, the X10 certainly does not disappoint. In fact, it offers the widest field of view. With 165° from the front and 145° from the rear camera, you are getting a combined 310° field of view - you're truly covered, on and off the road, with the X10. However, it does lack the options to downscale to record at 60FPS.
In terms of parking mode functionality, the X10 doesn't come with fancy ultra-high frequency radar detection, but it does offer memory-efficient Time Lapse recording that provides sufficiently longer recording than than other parking modes. The IROAD X10 also lacks smart "always connected" features because it is not Cloud-ready. For instance, you won't be getting Live GPS tracking, free Cloud storage or other Cloud-enabled features like you would with the Thinkware U1000 or the BlackVue DR900S.
But what it lacks, it does make up for with the X-Scanner. The X-Scanner provides vital information about your car - information that can help detect and diagnose issues, thus saving you time, money and trips to the auto shop.
IROAD is a top premium dash cam manufacturer from South Korea, specializing in car camera and automotive infotainment systems. Over the years, IROAD has grown into a leading domestic and international brand, and many of its products are bestsellers both in South Korea, and other countries including Singapore, Malaysia, Hong Kong and Australia.
---
IROAD X10 In-Depth Review
IROAD X10 Introduction & Unboxing