SmartWitness CP2 vs. BlackVue DR750X 2-CH
Truck Plus Dash Cam Review

Which makes a more reliable road companion for your fleet?
A dash cam is a silent witness.
Through your recorded footage, you can shield a driver and your vehicle from various road issues, including insurance fraud, staged accidents, exaggerated whiplash claims, and driving offense allegations. Imagine how useful this can be for your fleet business.
Today, we'll take a look at the SmartWitness CP2 and the BlackVue DR750X Truck Plus Dash Cams to see which could be the best solution to prevent your driver from experiencing these situations.
BlackVue DR750X-2CH Truck Plus
Review: SmartWitness CP2 Dash Cam

Established in the United Kingdom, SmartWitness claims that its CP2-LTE dash cam is one of the world's most advanced 2-channel fleet cameras.
This model is the fleet solution company's take on dash cams with 4G and LTE video transmission, GPS tracking, drive data, and full HD resolution.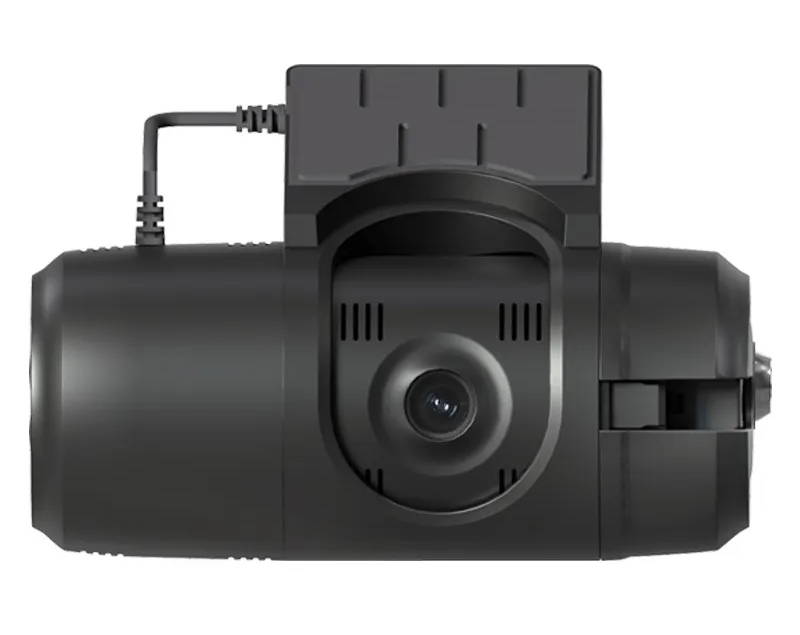 SmartWitness CP2 Image Quality and Recording Capabilities

Smart Witness CP2 sports a 1080p HD wide-angle 150° lens for a complete view of any road event. The CP2-LTE records everything that occurs before, during, and after an incident.
The CP2-LTE dash cam accomplishes this by recording footage including the driver's view of the road, the inside view of the cabin, the vehicle's GPS location with route tracking on Google Maps, the impact force of the accident, audio, and driving style.
The SmartWitness is can also record during parking mode. If your vehicle is parked for more than 5 minutes, recording FPS will be at 1fps. When the vehicle starts moving again, the recording FPS will return to its original setting.
How can the SmartWitness CP2 transfer footage?

The CP2-LTE fleet camera system can transmit video and driving data in real time over a cellular network. If you're from North America, you can use the CP2-LTE to send safety-critical video directly to its dedicated server.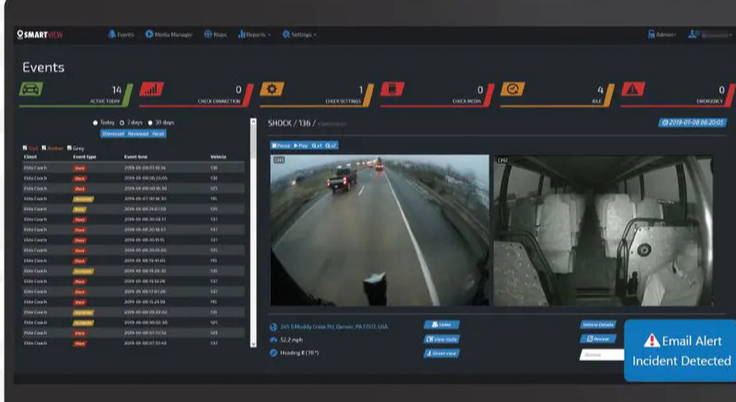 Can the SmartWitness CP2 be used as a stand-alone camera?

Yes, the CP2-LTE can also be used as a stand-alone system, with only the dash cam's micro SD cards being used to review video and data with SmartWitness' free PC analysis software.
However, you should note that in order to use this feature, a SmartWitness service agreement is required.

What are the other convenience features of the SmartWitness Dash Cam?

For additional driver convenience, the SmartWitness CP2-LTE Dash Cam features a 6-Axis G-Sensor Gyro, a built-in microphone for audio recording, a cellular modem, an integrated GPS/GLONASS receiver all compressed in a tamper-resistant design.
An optional in-cabin camera can also be connected to the main unit via plug and play to record the driver and vehicle interior.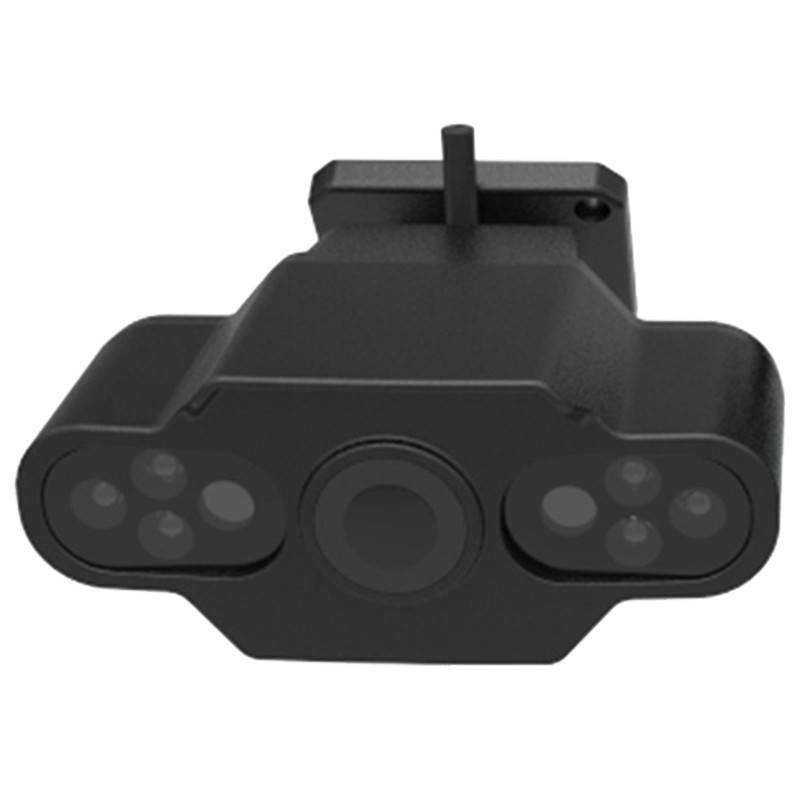 What are the SmartWitness Dash Cam's Connectivity Features?

When a SIM card is inserted into the CP2 or connected via the CP2's built-in Wi-Fi, the CP2 can wirelessly send video and driving data.
The CP2 can send safety-critical video and data via email, directly to a server, or to Geotab telematics software. To activate this, you must also subscribe to the SmartWitness software solution.

What is the maximum storage capacity of the CP2 Dash Cam?

The SmartWitness CP2 removable SD storage capacity can be increased to 128 GB, making up space for up to 166 hours of footage recording.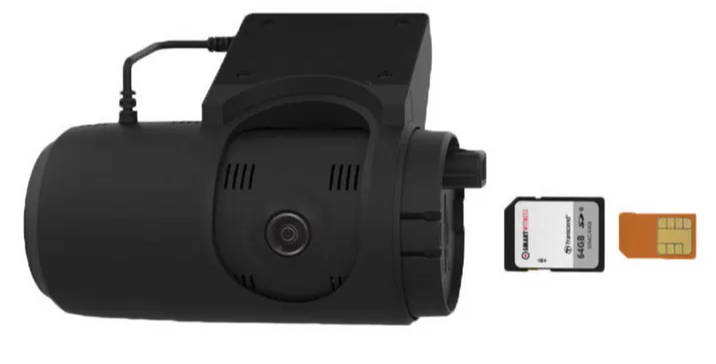 Review: BlackVue DR750X-2CH Truck Plus Dash Cam

With the South Korean dash cam brand's mission to provide fleet management solutions, BlackVue also designed a dedicated dash cam for fleet and commercial trucks - the DR750X-2CH Truck Plus.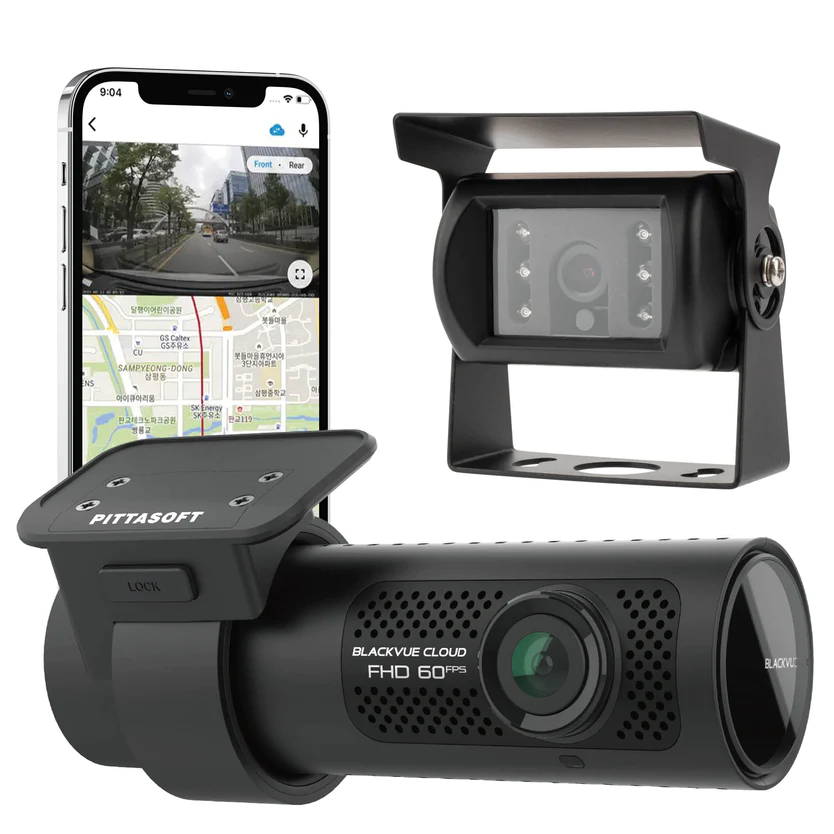 Best Cloud Service: BlackVue Over the Cloud

Maximizing this dash cam's capabilities for fleet, BlackVue equipped the DR750X-2CH Truck Plus with BlackVue Over the Cloud. This is a suite of innovative connected features that unlocks the true power of your DR750X Truck Plus and remotely connects you with your vehicle which is very useful for the fleet.
With this connectivity, you have an instant companion that can watch over your car, inform you immediately of incidents such as impacts through Push Notifications to your Apple or Android phone. That saves you time, and manpower as well.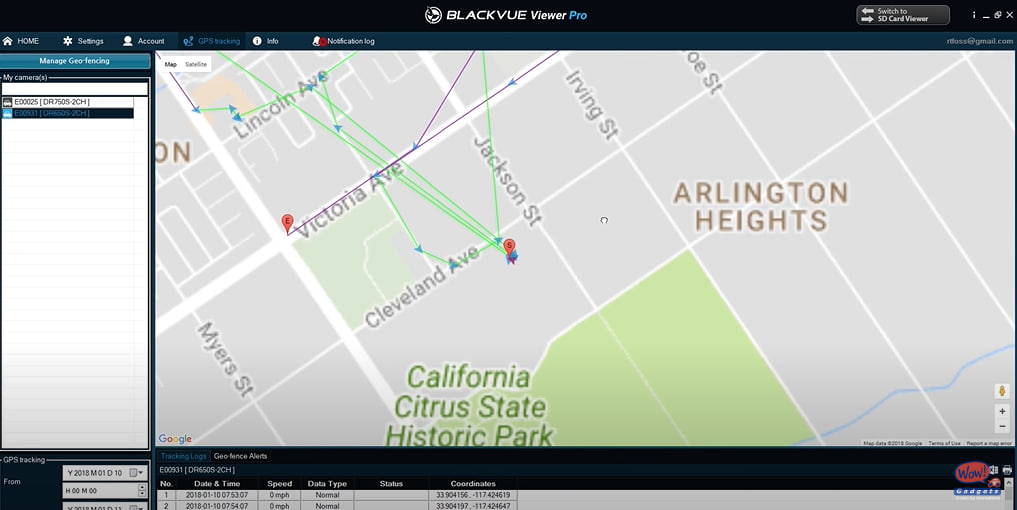 GPS Monitoring with Remote Live View

If you want to check on your drivers' location and activity, you just have to connect to your DR750X Truck Plus dash camera anytime, from anywhere, and check on your vehicle with Remote Live View.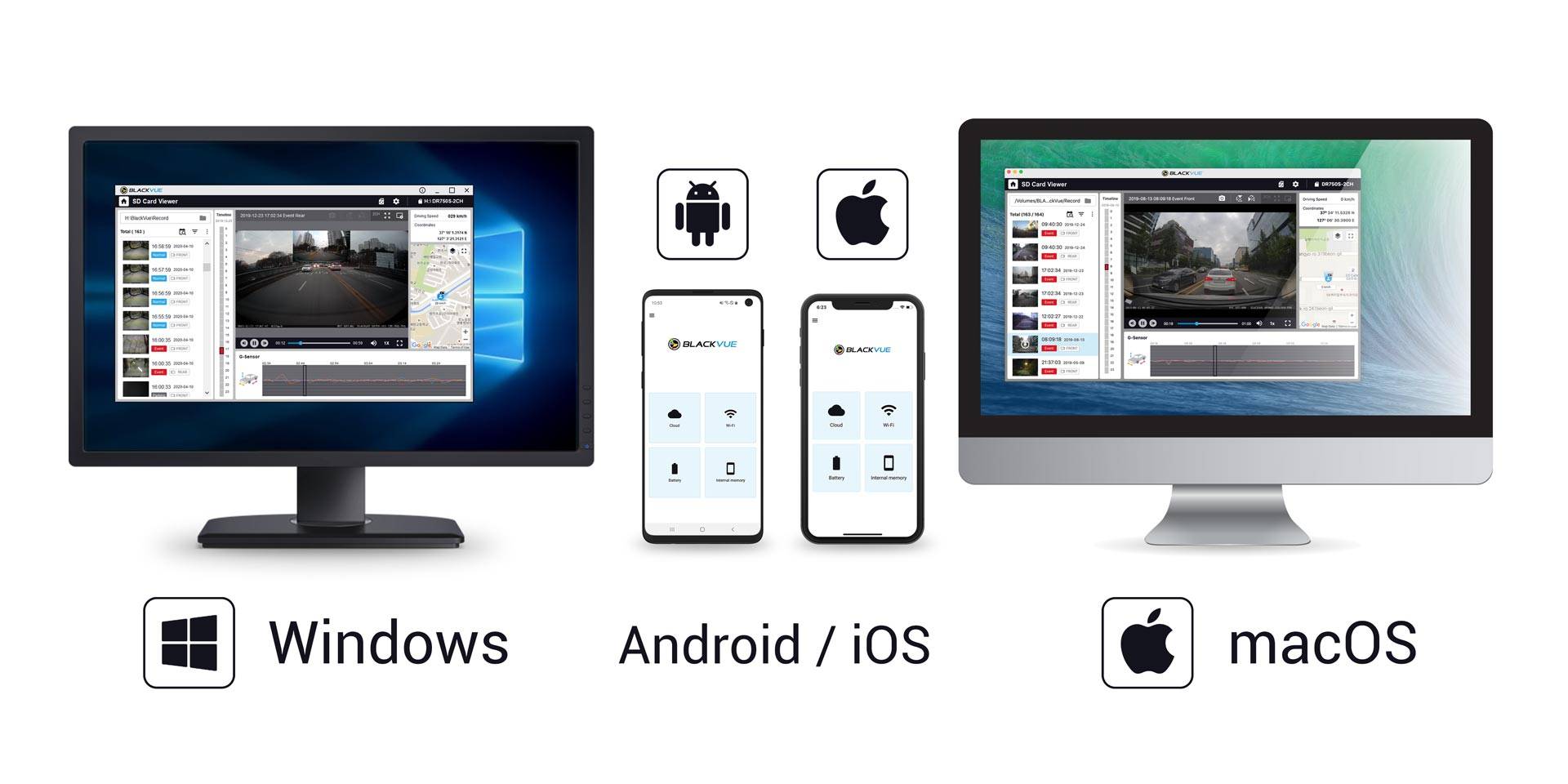 Recently, BlackVue also added the New Event Map feature in its cloud. While Lytx only records the actual detection of events, BlackVue takes it a step higher by recording, and also overlaying Event (Impact, Hard Braking, etc.) statistics and playable videos on a map.
Two-Way Voice Communication

Moreover, this BlackVue dash camera features two-way communication for both the fleet manager and driver. You can talk with your driver from your smartphone, and your driver can speak while keeping hands on the wheel.
Data Analysis and Reporting

With the BlackVue DR750-2CH Truck Plus, you can actually monitor progress and access location data, GPS logs and Driving Reports courtesy of the dash cam's real time Live Tracking feature. Moreover, you can also play recorded video clips remotely and back-up important ones to the Cloud or your phone. Want to share it with your team? Your video recording can even be broadcasted Live on Facebook and YouTube!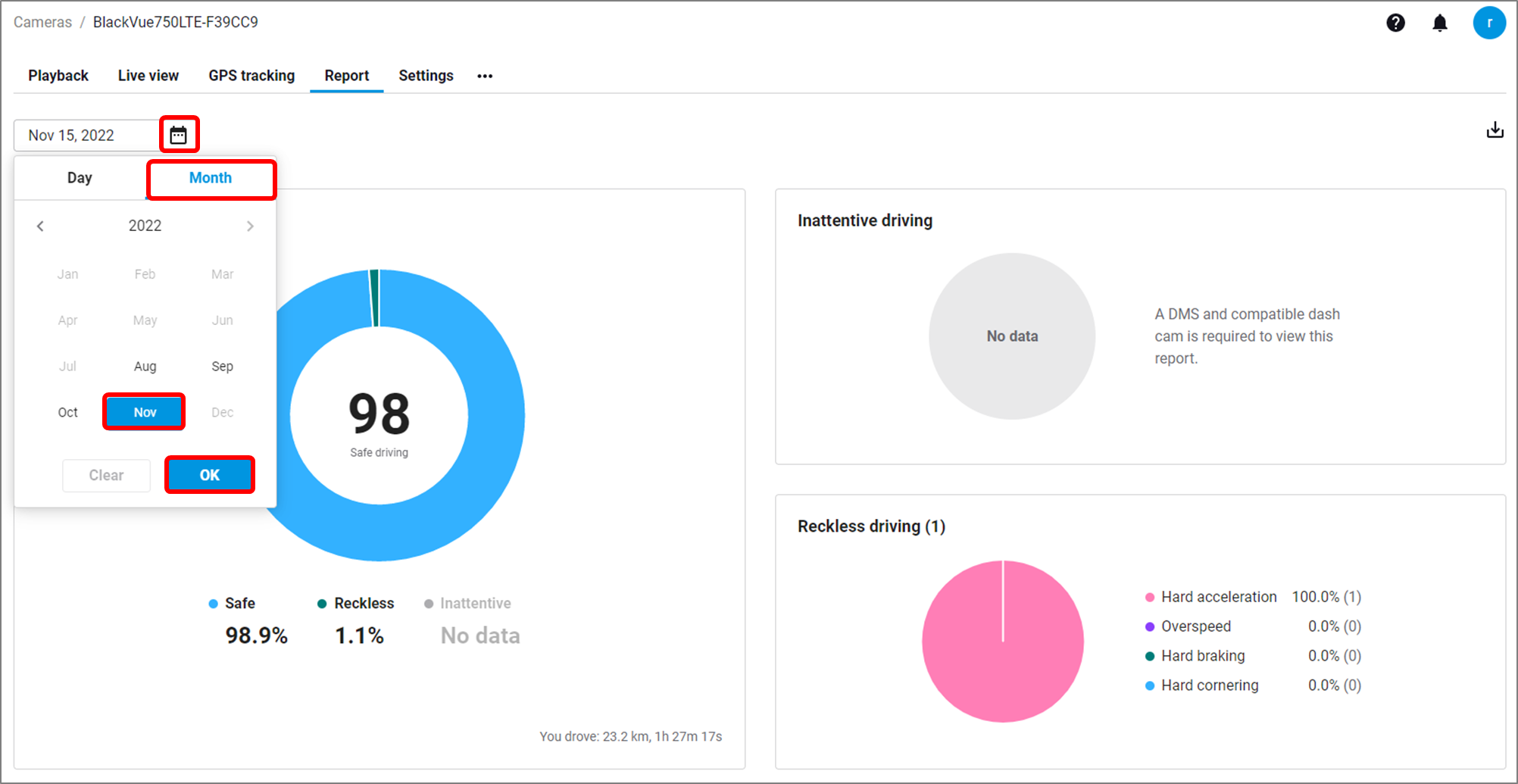 BlackVue DR750X 2-CH Truck Plus Image Quality and Recording Capabilities

With an upgraded Full HD Sony STARVIS image sensor, the DR750X Truck Plus dual dash cam records excellent video quality for fleet at a wide 139° view angle at a higher 60 frames per second to give you the smoothest video quality under any light. With twice the number of frames per second, motion blur is greatly reduced, giving you important license plate detail even in fast-moving objects.
The external rear camera has a 120° angle of view and 2.1MP CMOS sensor augmented by 6 IR LEDs. The luminosity sensor detects ambient brightness, activating automatically the IR lights for clarity in total darkness.
Extreme Weather Resistance

BlackVue understands the role of commercial vehicles for the fleet - it's to stay on the go, whatever the weather conditions and setting may be. Because of this, they built this dashboard camera with a rugged metal waterproof casing to increase resistance.
The external rear camera is built to withstand most weather conditions as well. This model also comes with a 15m high-quality waterproof coaxial cable, long enough for trucks, trailers, and most large vehicles.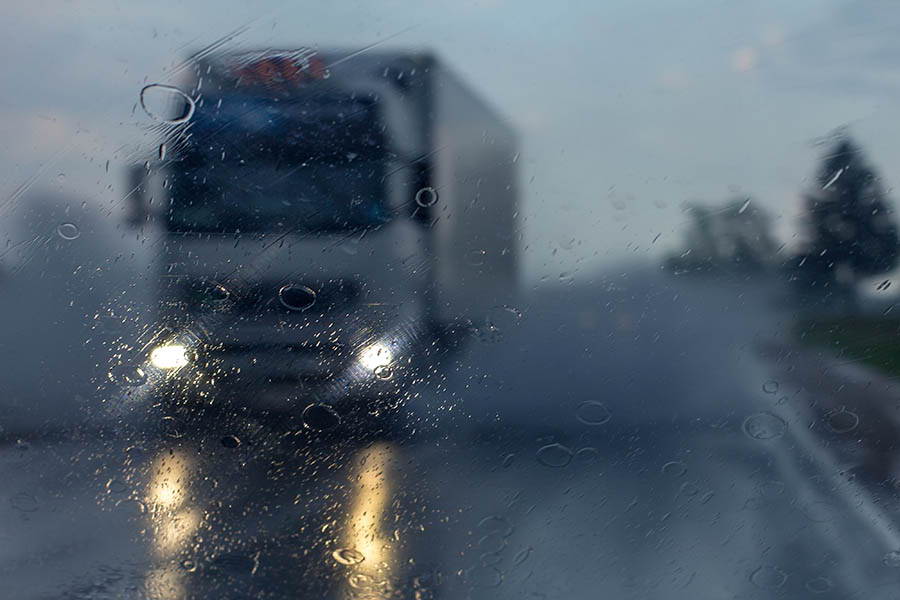 BlackVue's front and rear dash cam guards your fleet vehicles even when they are unattended. It's not just an ordinary parking mode - it also offers buffered recording that includes the few seconds before and after the triggered event, so you get the complete picture of an incident.
This DR750X-2CH Plus comes with the BlackVue Hardwiring Kit so you can connect the dash cam to your car's fuse panel and your BlackVue will go into Parking Mode when you leave your vehicle, without the need for additional accessories. Of course, for extended recording times we still strongly recommend using the Power Magic Ultra Battery B-130X or the PowerCell 8 Battery Pack.
BlackVue Truck Plus Bonus: WIFI & 4G LTE Connectivity

With ultra fast dual-band built-in Wi-Fi & GPS, you can access and download your footage to your phone at blazing speed. You can also get location data right through your desktop or smartphone app viewer, all at the touch of a button.
What's even more exciting is that you can connect to the free BlackVue Over the Cloud account via a third-party wireless WiFi hotspot of the dedicated LTE Connectivity Module (CM100LTE) to enjoy great features. All you need is a nano SIM card - it is compatible with SIM cards from AT&T, T-Mobile, Telus, Rogers and Bell, including their MVNOs.
BlackVue DR750X-2CH Truck Plus vs. SmartWitness CP2 Review

Resolution (Front | Rear)
1080p Full HD @ 60FPS | 30FPS
Image Sensor (Front | Rear)
Sony STARVIS CMOS Sensor (2.1MP)
-20°C - 80°C (-4°F - 176°F)
-10° C − 55° C (14° F − 131° F)
Verdict: SmartWitness CP2 Dash Cam vs. BlackVue DR750X-2CH Truck Plus Review

With its full HD video recording capability, event detection, and LTE connectivity, the Smart Witness CP2 dash cam can make a 'decent' witness in road situations.
However, if you compare it to the DR750X Truck Plus' functions and features which also cover Advanced Parking Mode, Event Map, Weather Resistance, and Data Analysis, we must say that the BlackVue model makes not just a smarter witness, but a more reliable companion for your business.
Moreover, BlackVue focuses on providing solutions for cars and fleet vehicles - regardless of how small or large it is. No shady contracts, no overcharging subscriptions - just one solid dash cam.