VIOFO A129 Plus vs. VIOFO A229
An Extra Plus on the A Plus
Since 2011, VIOFO has been bringing various dash cam models closer to all types of drivers - ranging from budget-friendly to premium. In search of single, dual, and up to three-channel systems? VIOFO got you covered.
But aside from the versatility, what people like about the brand is how well they understand the needs of dashcam users, as users of the VIOFO A129 Series can attest to with its newly released dashcam, the VIOFO A229.
Let's see if the functions and features of the A229 are worth an upgrade from one of VIOFO's well-reviewed and favorite, the A129 Plus.
VIOFO A129 Plus In-Depth Review

Image Quality and Recording Capabilities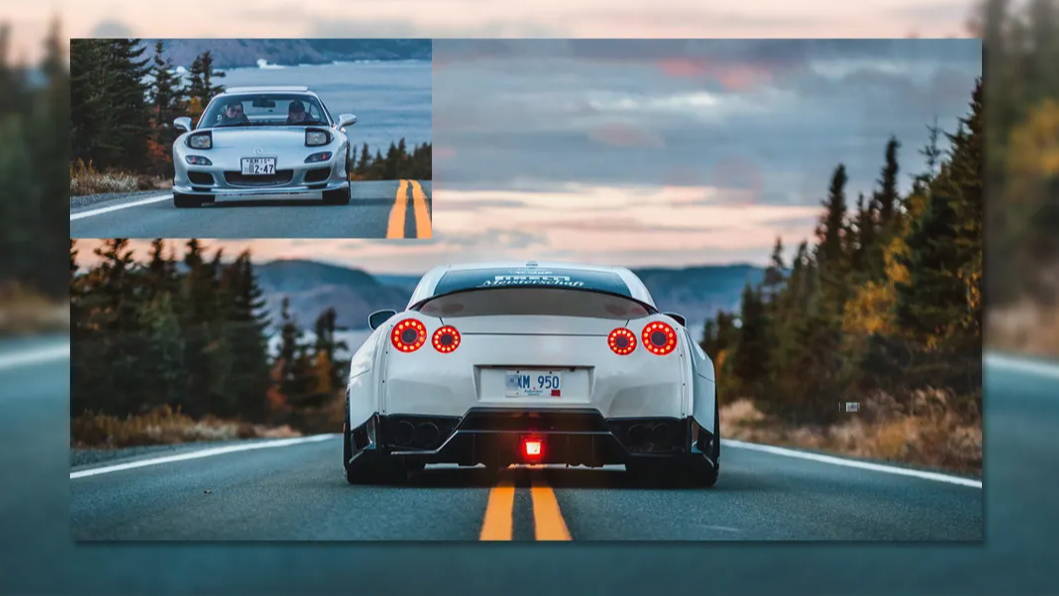 The VIOFO A129 Plus is a single-channel dash cam with a front-facing camera capable of 2K QHD recording at 60 fps. The A129 Plus has a wider field of view (140°) than the A129 or A129 Pro. If you're looking for a dual-channel dash cam of the same VIOFO model series, fret not as VIOFO also offers an A129 Plus Duo.
With its recent firmware update, users of the A129 Plus are also allowed to record in 2K QHD at 60FPS. As a result, even when your vehicle is travelling at higher speeds, the recordings are fluid and smooth, capturing critical details.
Thanks to its 5MP Sony STARVIS image sensor, the A129 Plus can provide excellent video quality during the day and Super Night Vision in low-light situations. The A129 Plus, like other VIOFO dash cams, has a 2" HD screen with user-friendly buttons and an adhesive GPS antenna.
Does the VIOFO A129 Plus have a Parking Mode?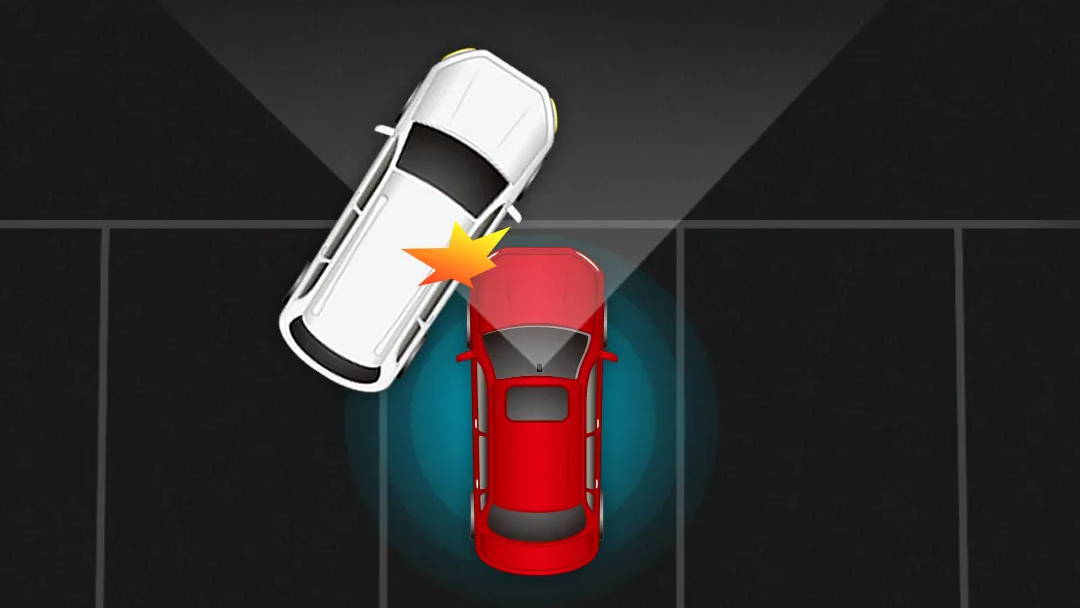 With the G-sensor's motion and impact detection parking mode, the VIOFO A129 Plus protects your vehicle by recording videos when it detects movement even when you are not present. You'll need a 3-wire Hardwiring cable or an external battery pack to use this feature (such as the BlackboxMyCar PowerCell 8 Battery Pack). Unfortunately, this model does not support the Buffered Parking Mode function.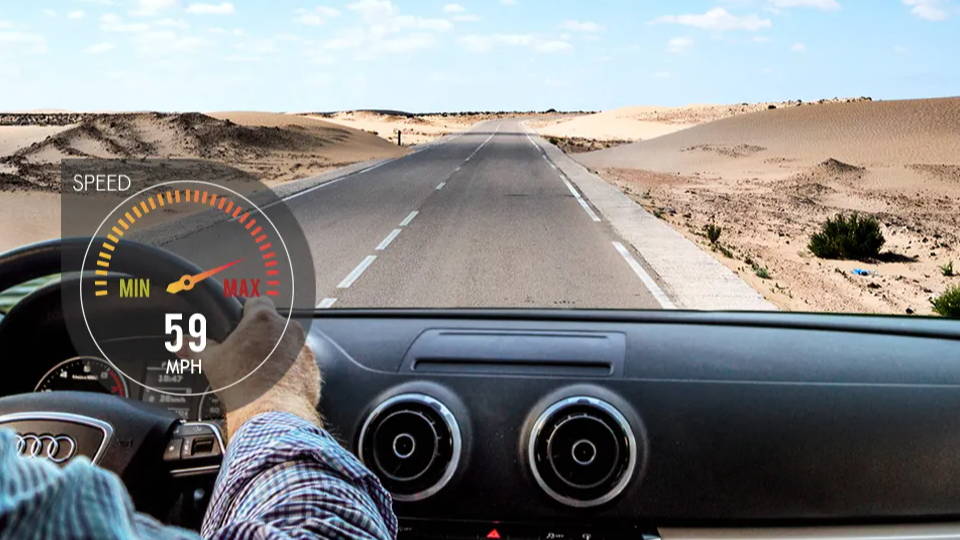 The VIOFO A129 Plus comes with an external GPS module. This GPS can be used to record your speed and route data in your video footage. The A129 Plus clock synchronized with GPS time will also allow your video files to be properly time-stamped. This feature can be used to defend yourself if you receive ticket violations in error.
Does it have built-in Wi-Fi?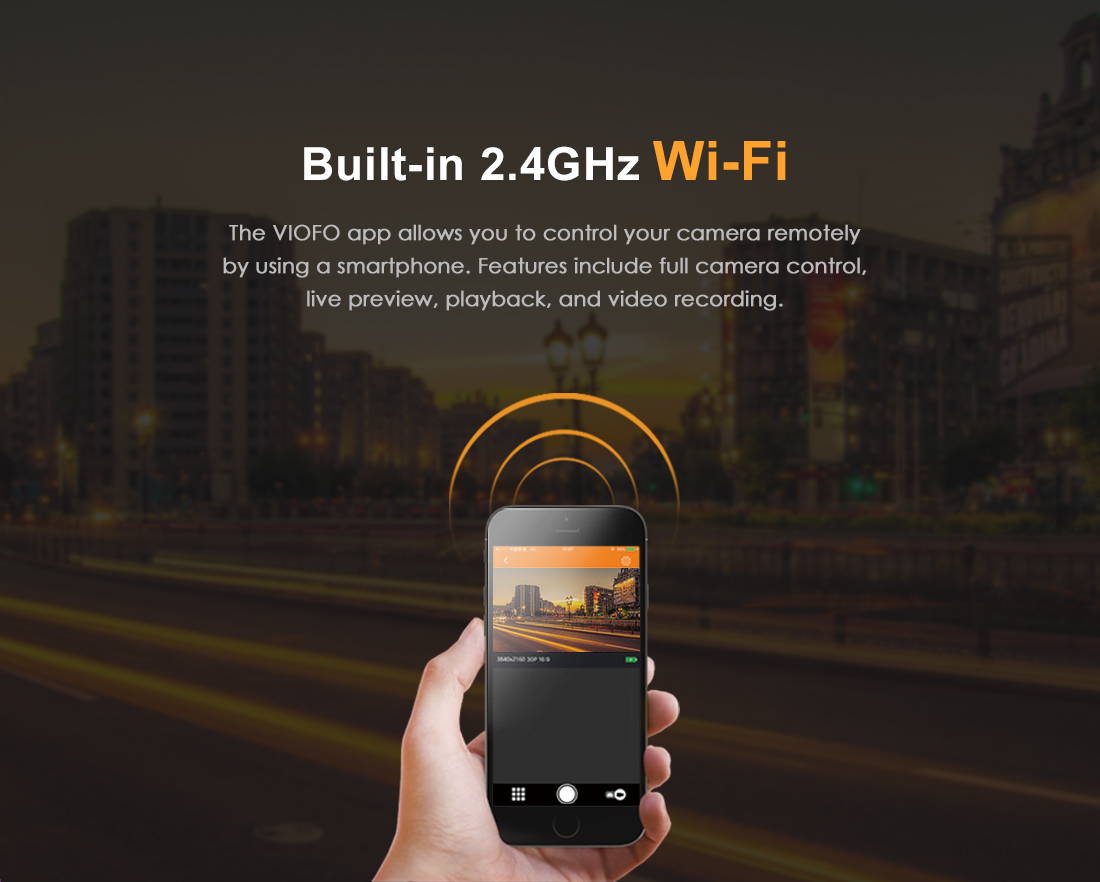 If you want to watch the videos you recorded, you can use the VIOFO A129 Plus' built-in Wi-Fi to easily access and playback the files. You only need to connect to the VIOFO mobile app to configure the settings and watch videos on your phone without having to remove your micro SD cards.
If you think the A129 Plus already offers useful features, let's see if the all-new A229 can change your mind.
VIOFO A229 2-Channel Dash Cam In-Depth Review
As we stated in our recent in-depth review, the A229 could be VIOFO's best product to date. Similar to the VIOFO A129 Plus which can be upgraded to a Duo, the A229 offers both front-only and front-and-rear dash cam editions.
Image Quality and Recording Capabilities

Image and video quality are at their best as the VIOFO A229 is equipped with a 5.14MP Sony STARVIS IMX335 image sensor to record your drive in 2K QHD from the front and rear cam.
Built-in F1.6 aperture lens and WDR technology, the VIOFO A229 offers great assistance to shoot more detailed images both day and night. Its 2K high-resolution camera can also seamlessly capture license plates even if you're caught in a rear-end collision, or provide evidence if another car is harassing you on the road.
For a more enhanced display, you can also get a separately sold CPL (Circular Polarizing Lens) that can be used to reduce glare and reflections from glasses.
How does it differ from the A129 Plus?

The larger 2.4-inch HD display of the VIOFO A229 dash camera, as opposed to the VIOFO A129 Plus' standard 2-inch screen, provides a more straightforward, effortless live view and improves thermal dissipation and service life.
In addition to "REC," "MIC," and "Wi-Fi," two new LED indicators, "PWR" and "GPS," have been added to the front panel to make it easier to see the status of the camera and the functions that are active.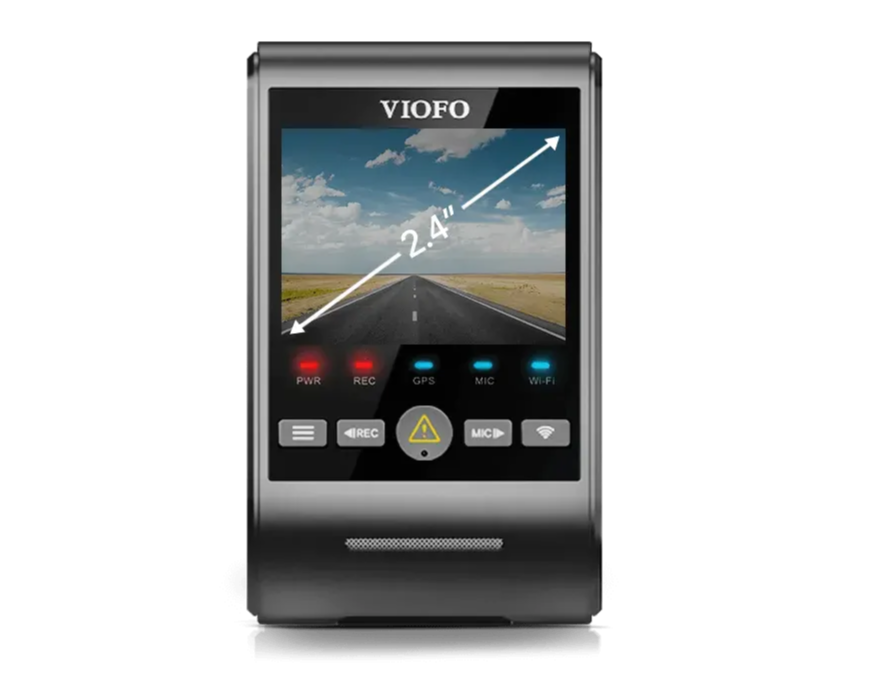 Is it easier to install than the A129 Plus dash cam?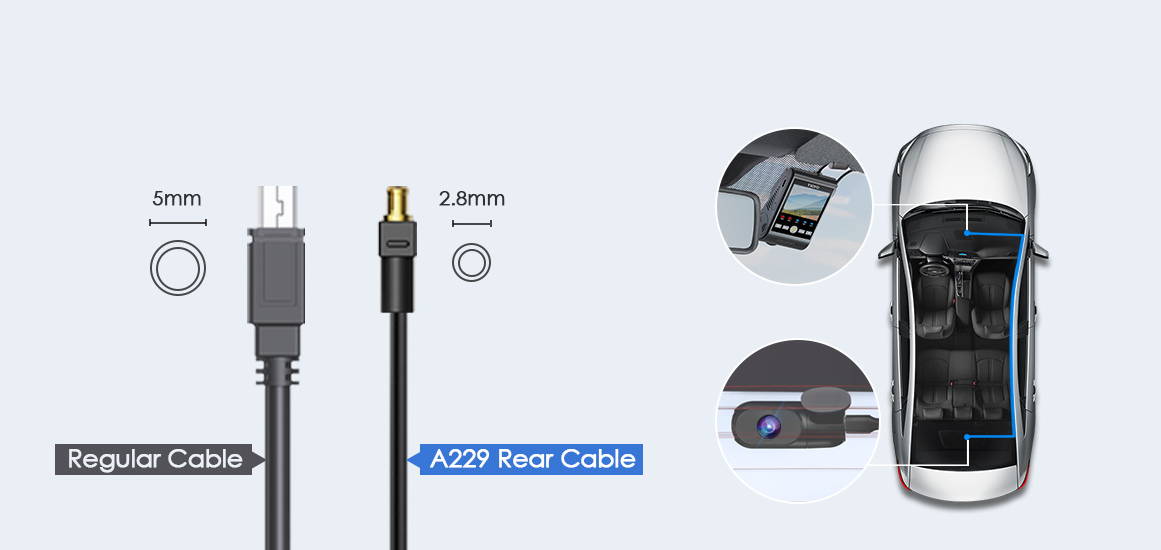 The VIOFO A229 now has a sleek compact design with a 2.8mm super slim coaxial rear cable and miniature connectors for neatly hidden mounting, making it easier even for beginners. This newly upgraded coaxial cable reduces electromagnetic interference more effectively than traditional cable types.
Instead of suction mounts, VIOFO included transparent Static Windshield Stickers in the package. This sheet also serves as a barrier between the sticky tape and your windshield glass, preventing residual marks when removing the dashcam - ideal for car rental, car share, and fleet use.
In order to accommodate other vehicle types with different installation approaches, the A229 now includes a reversible USB-C charging cable and two USB-C power ports, one on the left side of the front camera and one on top of the GPS module.
Does this VIOFO dash cam have upgraded Wi-Fi?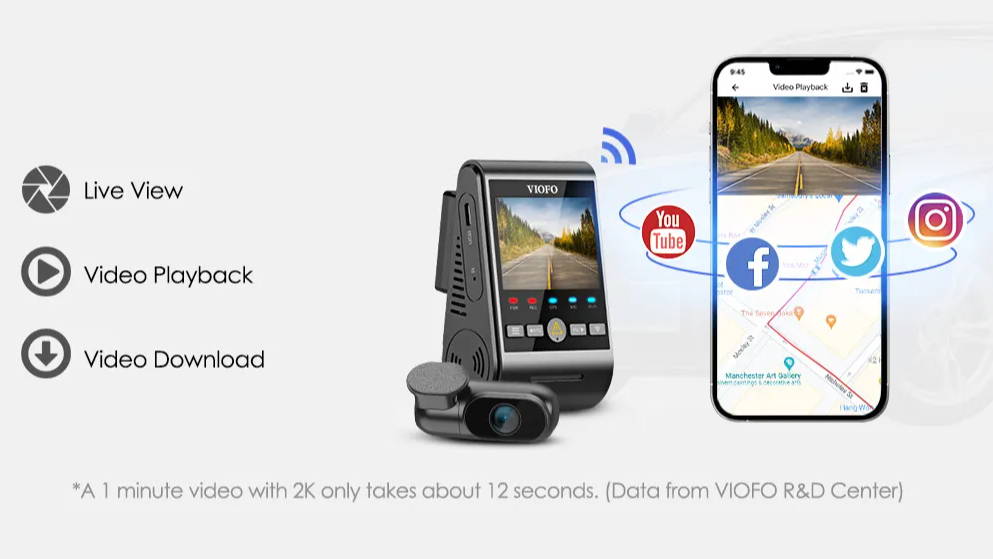 The VIOFO A229 has dual-band Wi-Fi. The Wi-Fi connection makes it simple to control and monitor videos on your mobile phone using the VIOFO App. Moreover, the A229 is equipped with upgraded 5GHz Wi-Fi connection technology, which allows for transfer speeds of up to 8MB/s, four times faster than standard 2.4GHz Wi-Fi.
What are the A229's Safety Features?

For safety, the VIOFO A229 also has a built-in GPS that can track your location, speed, and time throughout your journey which can be stamped on playback videos. Serving its purpose, the A229 is also equipped with three advanced parking modes: Auto Event Detection, Timelapse, and Low Bitrate Recording, which assist drivers in capturing complete evidence while parking.
Verdict: Viofo A129 Plus vs. Viofo A229 Dash Cam

If you're looking for a good, low-cost dash cam, the VIOFO A129 Plus is a good option. Its image-recording capabilities, thanks to Sony STARVIS sensors, are already a significant improvement over low and mid-quality dash cams on the market. It also has a parking mode, GPS, and Wi-Fi, which could be useful for safety and convenience.
However, there is no doubt that the VIOFO A229 is the best option available from VIOFO and is capable of competing with market leaders. The A129 Plus has been completely upgraded in terms of video resolution, ease of installation (static sticker, thinner cables, and USB-C cable and ports), dual-band Wi-Fi connectivity, and enhanced Parking Mode features. The screen is also larger, but the device is still small enough to be hidden behind the rearview mirror - making it an excellent choice for drivers who want full security without distractions.
So if you think it's time for an upgrade, we are confident to say that the VIOFO A229 is worth switching for. It offers extra plus features not only on the A129 Plus, but in the entire VIOFO dash cam series.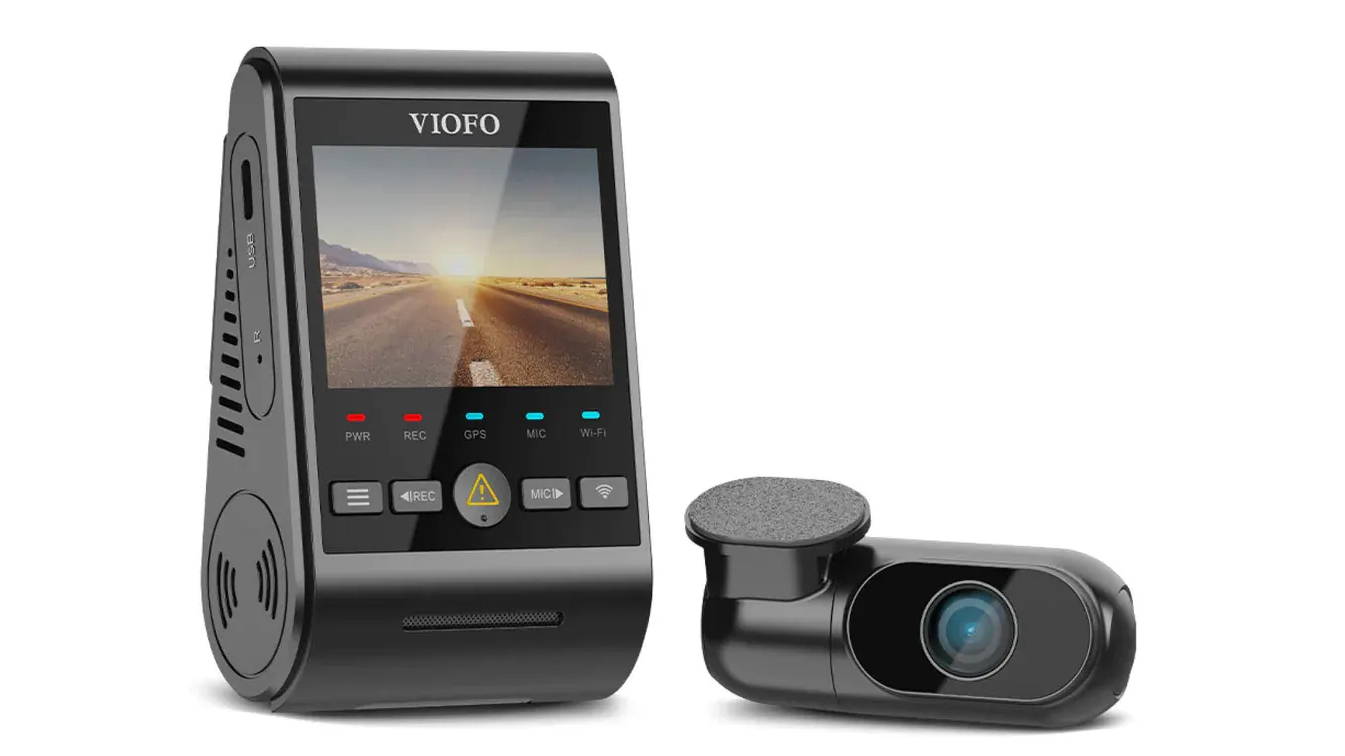 Shop with Confidence this Holiday season - BlackboxMyCar is the best place to get your VIOFO A229 and A229 Duo Dash Cams

With our Holiday Price Match now on, you're guaranteed Free 1-3 Days Shipping, Extended Returns, and the Best Black Friday Prices. Found a better price? We will match it, even after you've made your purchase - we will issue you an in-store credit for the difference.