ThinkCar ThinkDriver OBD-II Bluetooth Vehicle Diagnostic Scanner
Best Price Guaranteed or We'll Match it
ThinkDriver OBD-II Bluetooth Vehicle Diagnostic Scanner
Engineered with today's intelligent vehicles in mind. Designed to save your maintenance cost.
The more intelligent a vehicle is, be it gas or electric, the more system it has - you need more than just the ordinary diagnostic tool, you need the ThinkDriver.
The ThinkDriver is a smart diagnostic scanner that works with an app on your mobile device and provides a comprehensive look at all systems found in today's cars, including Anti-Lock Braking, Supplemental Restraint, Tire Pressure Monitoring, Interior Electronic Security, Electronic Windows and much more. Take advantage of an interactive community, get recommendation and insights right from the ThinkCar App.
Get more than just emissions-related issues, get detailed and reliable full system scan reports with the ThinkDriver. ThinkDriver is the only diagnostic tool made with today's DIYers and car owners in mind.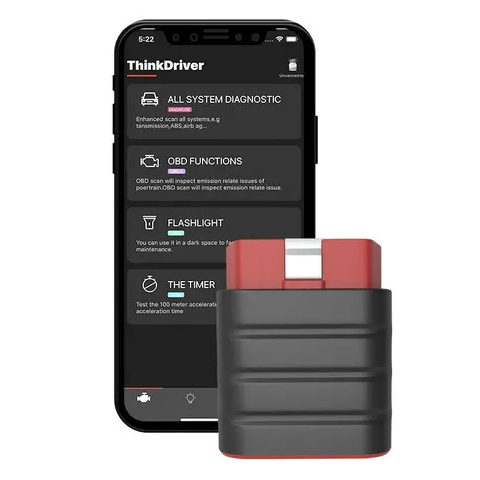 The ThinkDriver service subscription is on a per-VIN basis. If you would like to use the ThinkDriver on more than one vehicle, each additional VIN-subscription can be purchased at $14.95/year, and will include OBD, Full System, Bleed Reset and SAS Reset for the additional VIN.
Get your detailed full system scan report in 4 easy, fully-automated steps!
Plug the connector into the OBD port in the car and connect it with your phone.
Click on Full System Diagnosis to automatically scan your vehicle's VIN and other information.
A Scan Health Report is auto-generated in real time, to help you detect any potential problems.
Read and clear codes using the ThinkDriver's one-click operation for all system's diagnostics. You can also transfer the report to maintenance technicians for consultation and repair advice.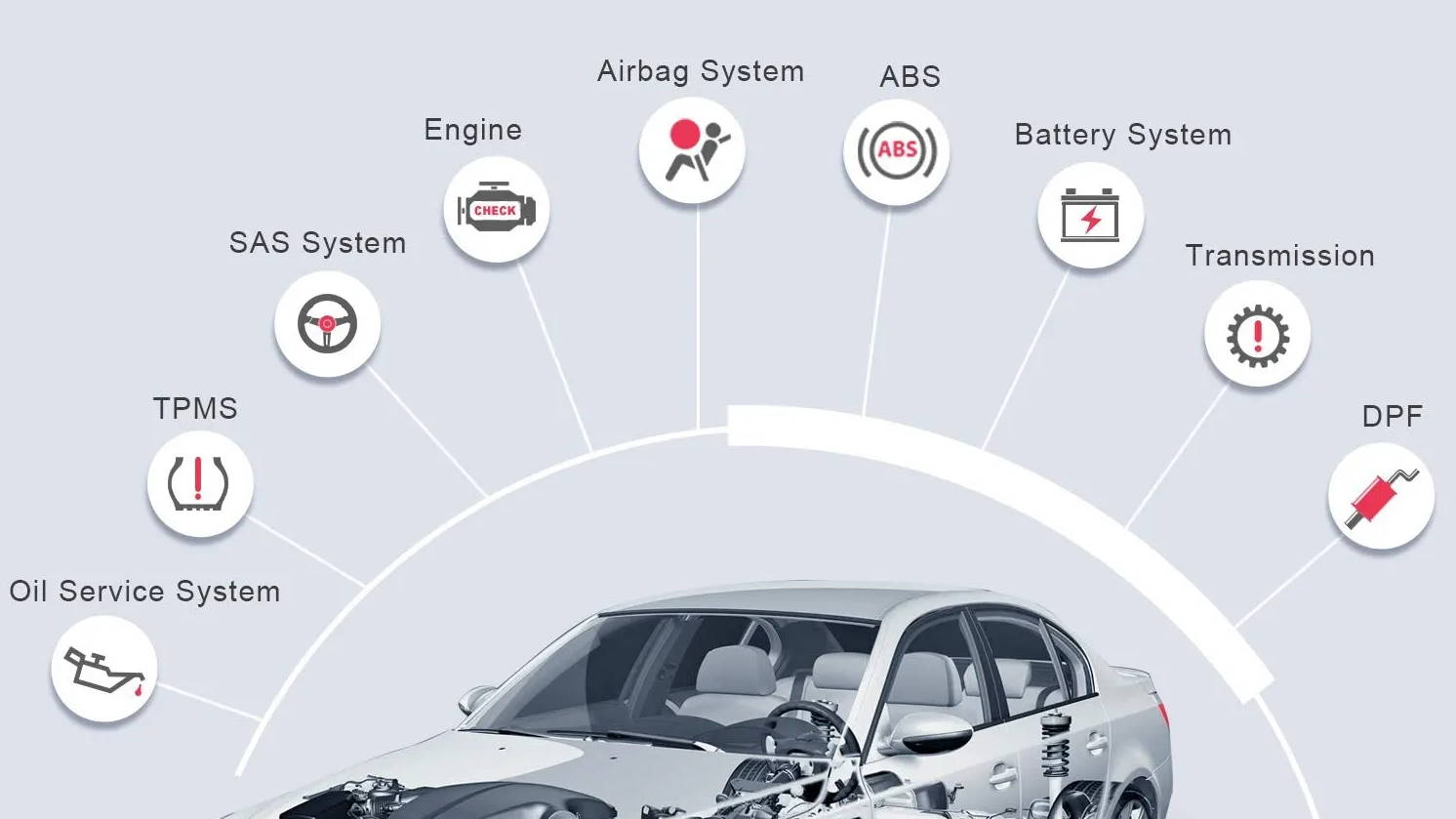 Read DTCs and data streams for all systems to offer a comprehensive dive into your car's health.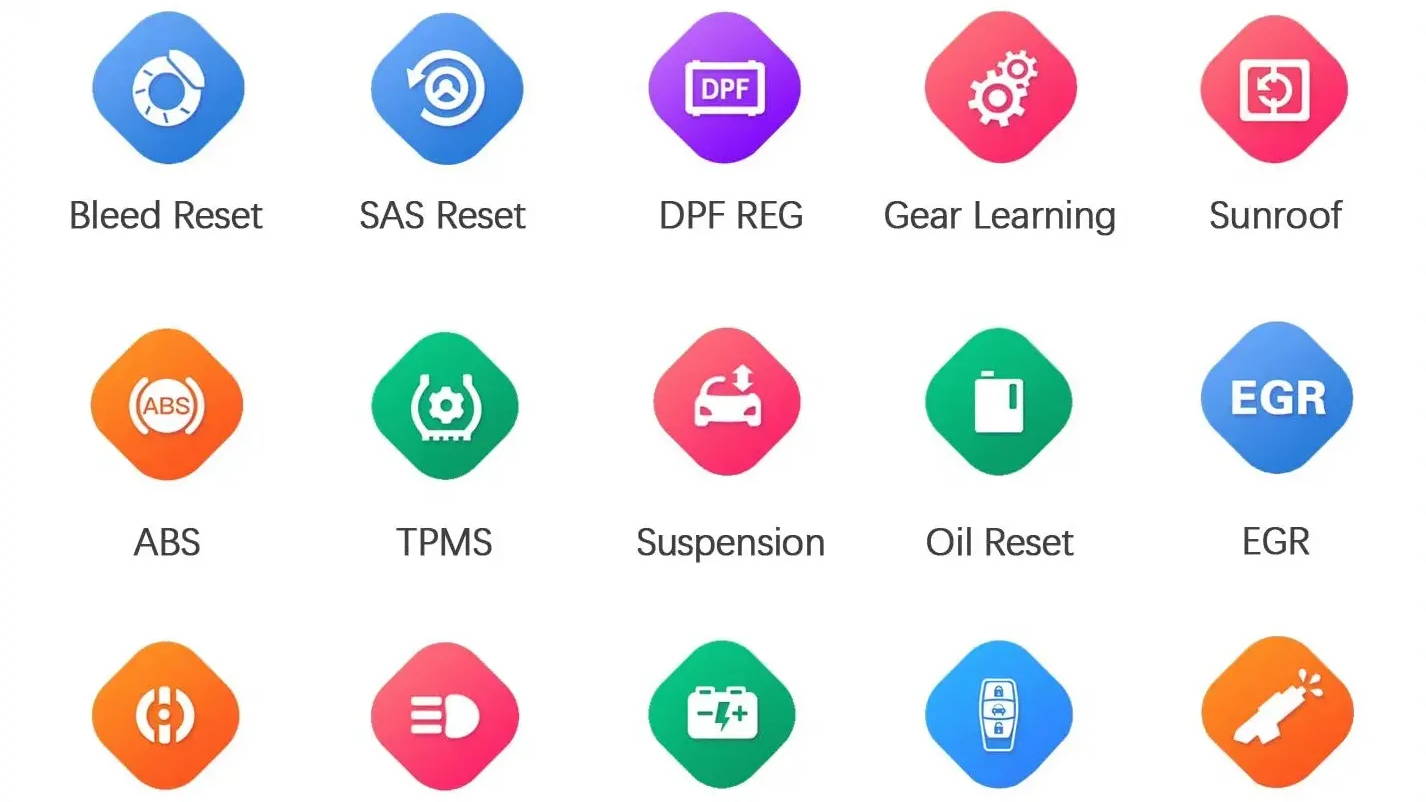 15 Maintenance RESET Functions
Including ABS Bleeding, DPF Regeneration, Throttle Adaption, Battery Matching, Injection Coding, Sunroof Initialization and much more.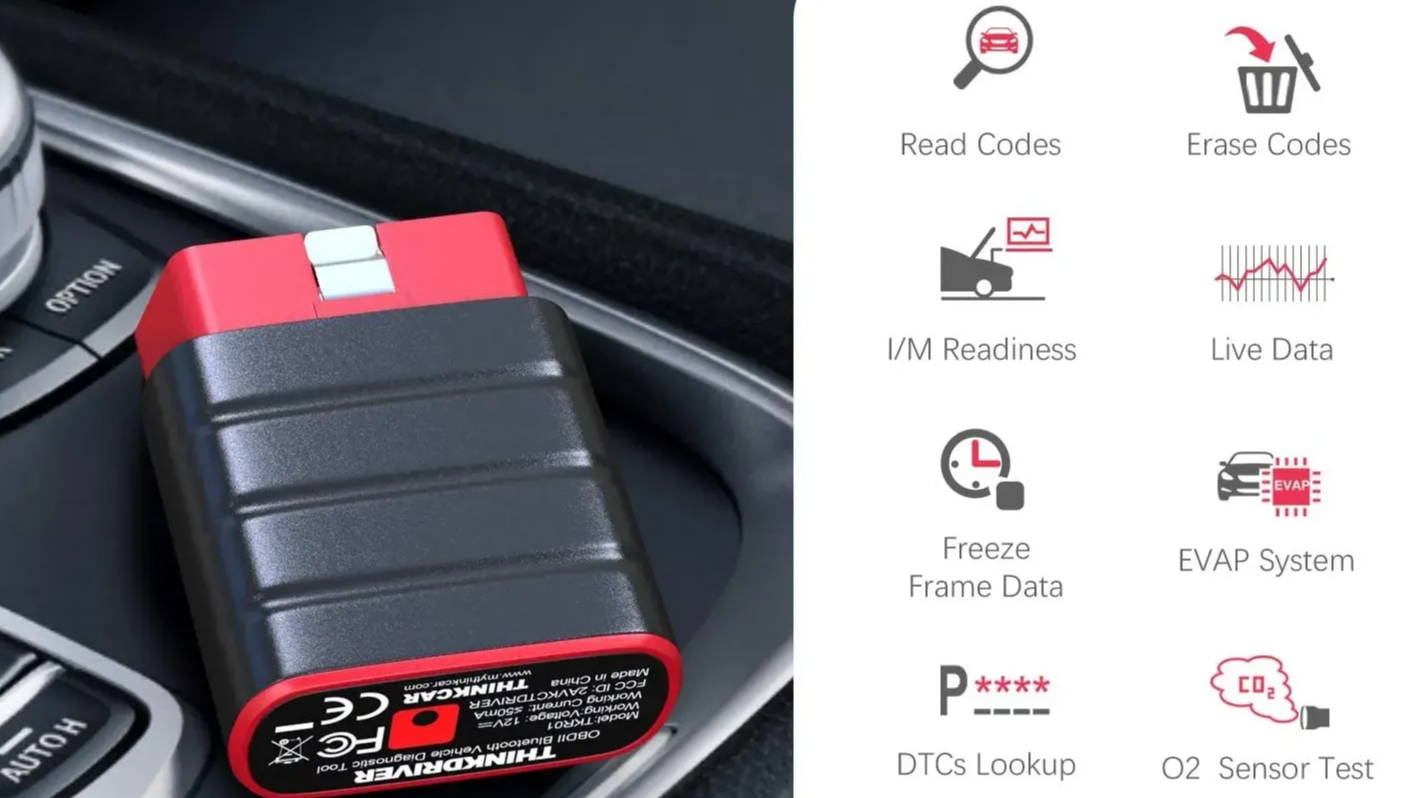 Read and clear fault codes, retrieve freeze frame, show live data, Smog Check, On-Board monitoring, read vehicle information, O2 sensor and EVAP test.
0-60 Miles Acceleration Test
Allows you to run a 0-60 Miles Acceleration Test, after which you can compare your rank with friends in the ThinkDriver community.
Get access to live data flow of the entire vehicle system, presented in easy-to-read reports.
ThinkDriver is the first OBD-II scanner customized for one VIN and one vehicle - your vehicle.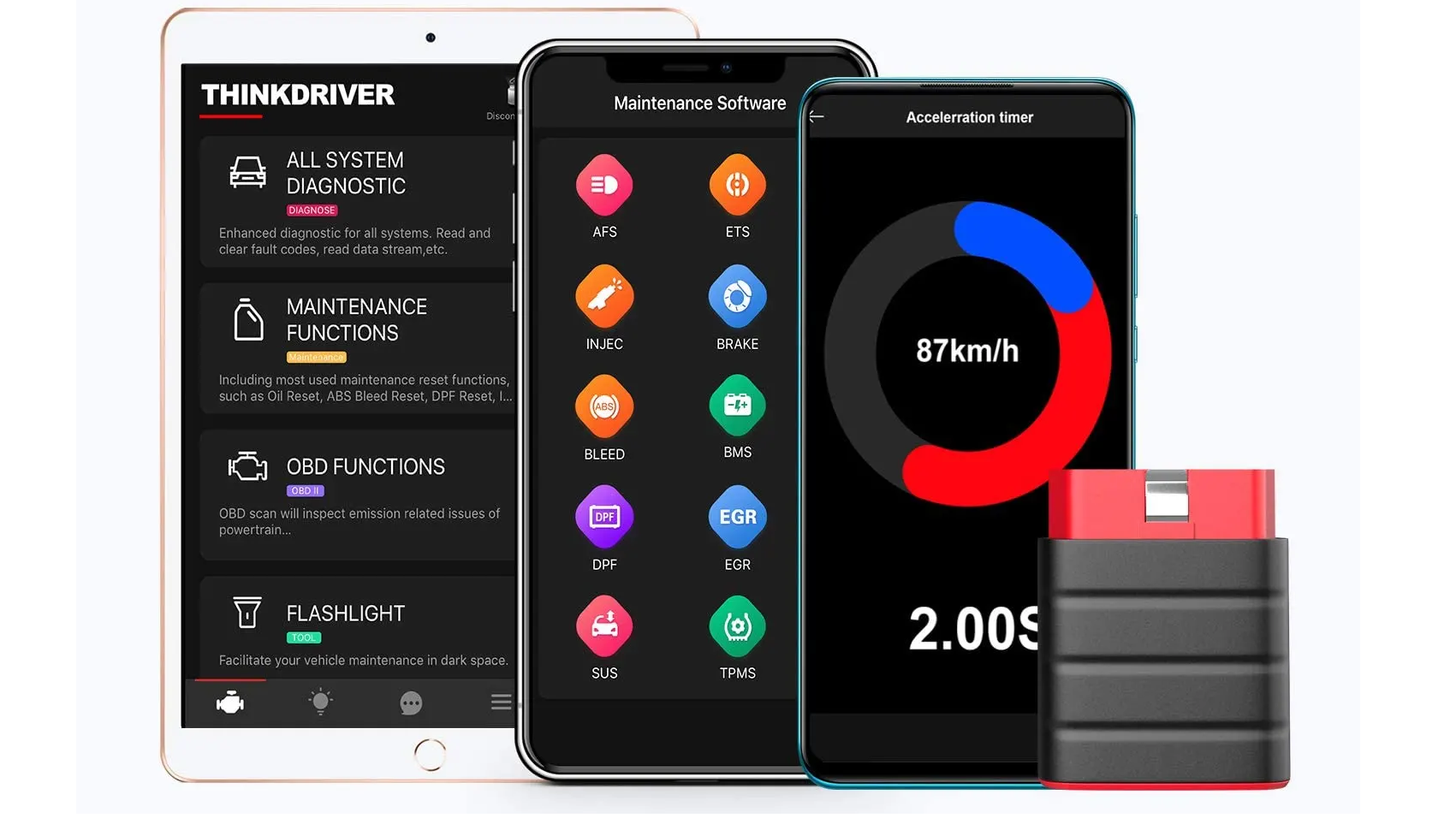 Download the free ThinkDriver App from the Google Play Store or the Apple App Store. Compatible with Android 5.0 and IOS 9.0.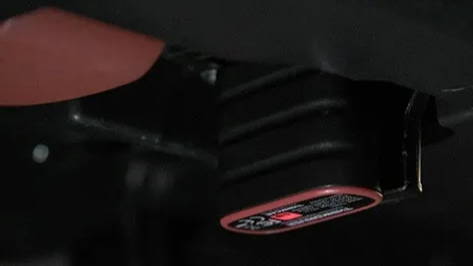 Compatible with 105 Vehicle Brands

ThinkDriver supports OBD II (On-Board Diagnostics) protocols and is compatible with 95% of the vehicle models in the market.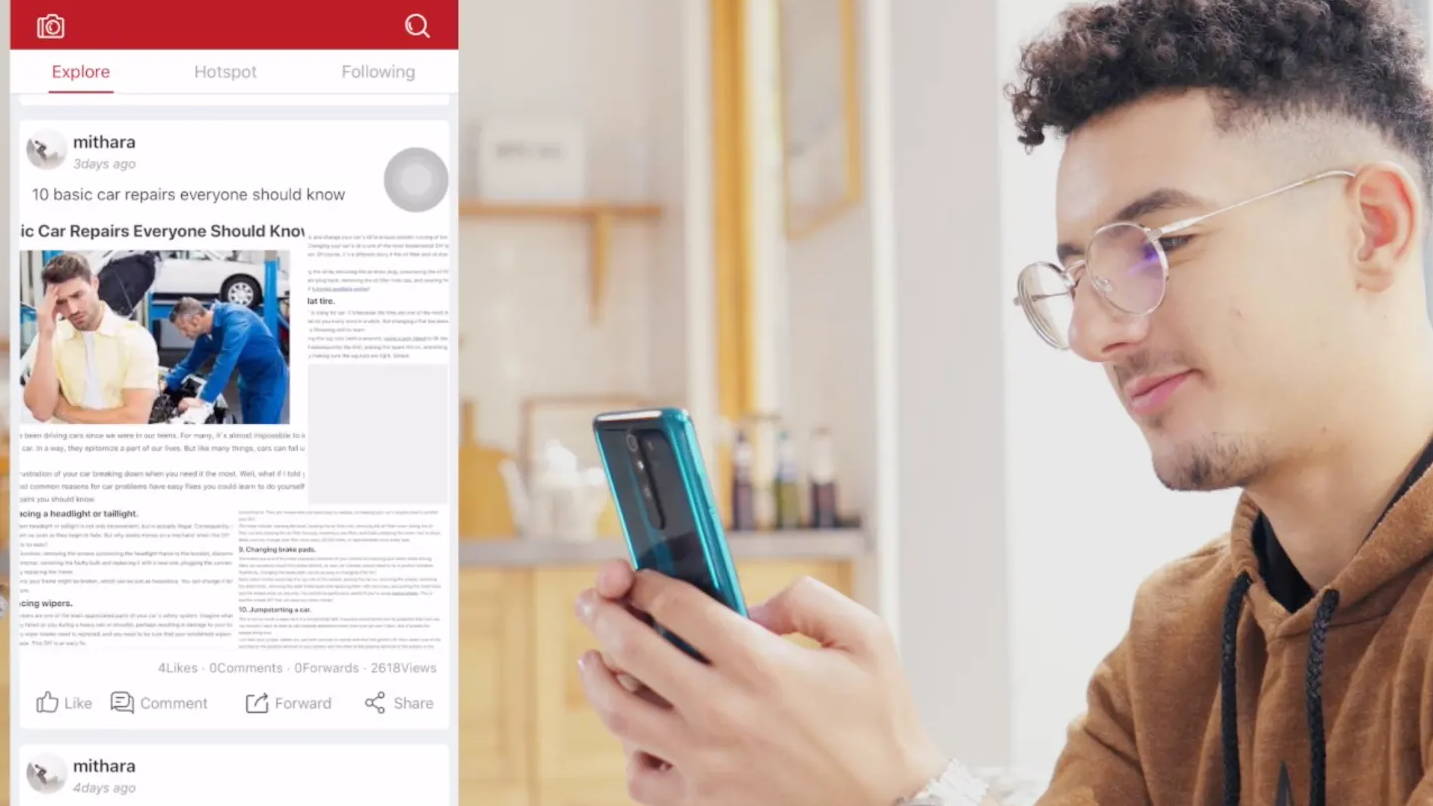 Intuitive App, Interactive Community
Connect with like-minded car lovers and other ThinkDriver users to share recommendations, tips and insights.
Stay tuned for our review.
Subscribe to our YouTube channel for the latest news, reviews, and guides.
ThinkDriver dongle
User Manual
Free 1-Year Full System + Bleed + SAS Service Subscription for one VIN
2 Free Maintenance Reset
Compatible OBD II Protocols
ISO 14230-4(KWP2000), ISO 15765-4(CAN), ISO9141-2(iso), ISO14229(uds), SAEJ1850(VPW&PWM)
Compatible with Android 5.0 and IOS 9.0
Manufacturer software subscriptions
1-Year Manufacturer Warranty