VIOFO A229 vs. 70mai Pro Plus+
When choosing a dash cam, every driver has a different preference. While some customers treat the purchase as an investment, some choose to stick with the basics, as long as it serves the purpose of recording video clips.
Today, we look at dash cams from two well-loved brands offering both budget-friendly and premium options - 70mai and VIOFO. Let's find out which among their sought-after models, the Pro Plus+ or the all-new VIOFO A229 can deliver your essentials, and little extra dash cam demands.
Review: 70mai Pro Plus Dash Cam

Image Resolution and Recording Capabilities

The first dash cam we'll dive into is the upgraded version of the 70mai Pro - the 70mai Pro Plus+. Because of its 5MP IMX355 image sensor, this dual channel dash cam provides satisfying video coverage in its 140° wide-angle lens, capturing footage at 30fps with a resolution of 2592x1994 pixels for its front and 1080p for its rear camera.
Does the 70mai Pro Plus+ have Night Vision?

Through its Wide Dynamic Range function, the 70mai Pro Plus+also assures great image quality in low-light conditions - balancing out the starkness for a vivid video sequence. It's also engineered with DeFog technology that enhances video quality in fog or snow, plus a Super Night Vision works well in the dark.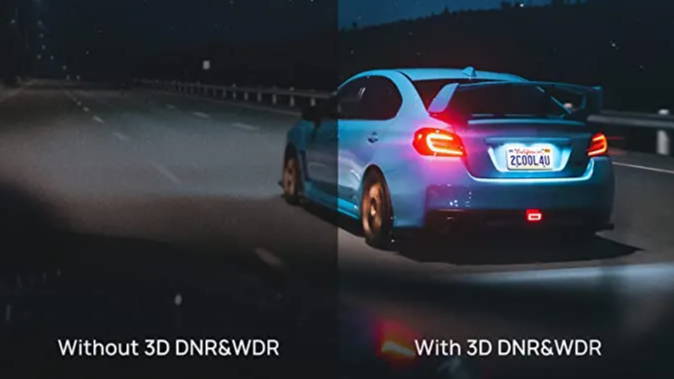 Does the 70mai Pro Plus+ have a Parking Mode and GPS?

For security, it is also equipped with 24-hour parking surveillance and a shock sensor that detects probable unforeseen circumstances such as acceleration, braking, and shock - which will require the installation of a hardwire kit. Moreover, the 70mai is also built with a GPS that records your location, speed, and travel time for more accurate evidence.
Ensuring the driver's safety, the Advanced Driver Assistant System of the 70mai Pro Plus includes a lane departure and collision warning system, which alerts you if you're going out of your lane, and getting too close to the car in front.
Is the 70mai Pro Plus+ accessible through an app?

If you wish to view the videos, you can easily access and view them on the 70mai Pro Plus+ 2" LCD display screen. Making the user experience more convenient, it can also be played back, downloaded, and shared through the 70 mai's mobile app.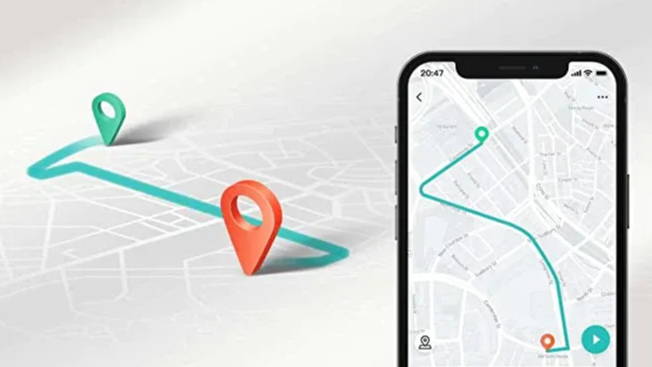 Review: VIOFO A229 Dashcam

While the 70mai Pro Plus+ can make a decent choice if you want a low-cost but delivering dashcam, the all-new VIOFO A229 contender goes a little aggressive in pricing but offers functionalities way beyond the basics.
Image Quality and Recording Capabilities

Image and video quality are at their best as the dual-channel VIOFO A229 gets equipped with a 5.14MP Sony STARVIS IMX335 image sensor to record your drive in 2K QHD from the front and rear cam.
Built-in F1.6 aperture lens and WDR technology like the 70mai Pro Plus, the VIOFO A229 offers great assistance in shooting more detailed images day and night. Its 2K high-resolution camera can also seamlessly capture license plates and road signs.
A separately sold CPL (Circular Polarizing Lens) can also be used to reduce glare and reflections from glasses.
Which dash cam, VIOFO A229 or 70mai Pro Plus+, has the bigger screen?

The larger 2.4-inch HD display of the VIOFO A229 dash camera, as opposed to the 70mai's standard 2-inch screen, provides a more detailed, effortless live view and improves thermal dissipation and service life.
Is the VIOFO A229 Duo dual dash cam easy to install?

Definitely. While the 70mai has thicker cables, this VIOFO A229 boasts a 2.8mm super slim coaxial rear cable and miniature connectors for neatly hidden mounting, making the installation process easier. Instead of suction mounts, VIOFO also included transparent Static Windshield Stickers in the package to avoid glass residues when removing the device.

In order to accommodate other vehicle types with different installation approaches, the A229 now includes a reversible USB-C charging cable and two USB-C power ports, one on the left side of the front camera and one on top of the GPS module.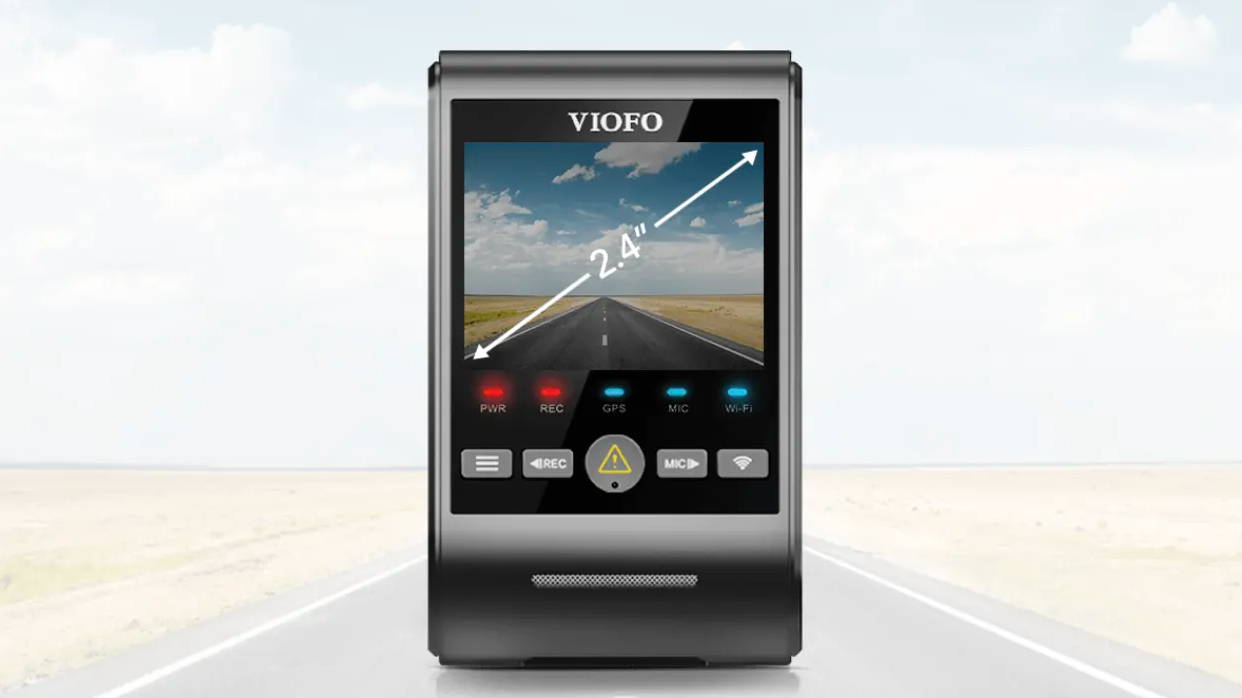 Does the VIOFO A229 have Parking Mode and GPS?

For safety, the VIOFO A229 also has a built-in GPS that can track your location, speed, and time throughout your journey which can be stamped on playback videos.
Serving its purpose, the A229 is also equipped with three advanced parking modes: Auto Event Detection, Timelapse, and Low Bitrate Recording, which assist drivers in capturing complete evidence while parking.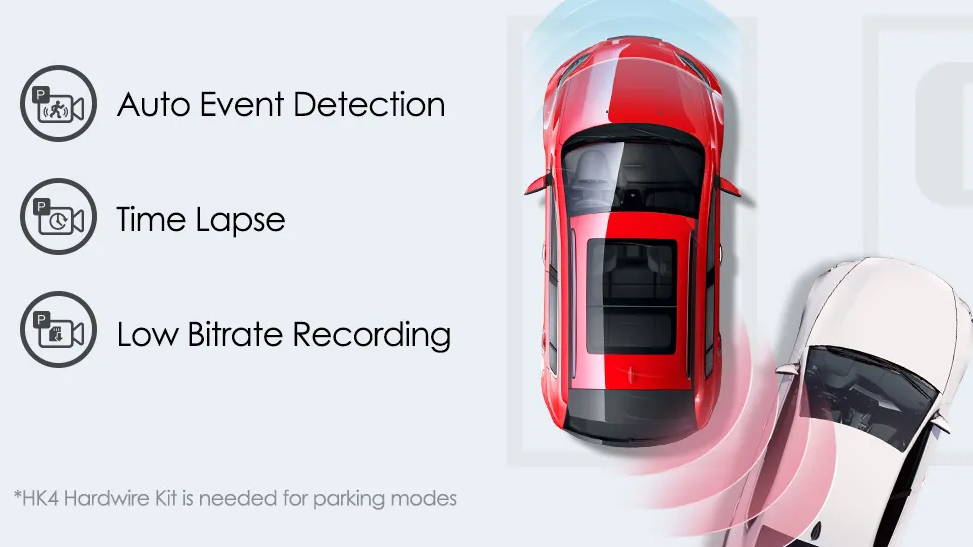 Is the VIOFO A229 mobile app friendly?

The VIOFO A229 Duo dash cam has dual-band Wi-Fi. The Wi-Fi connection makes it simple to control and monitor videos on your mobile phone using the VIOFO App. Moreover, the A229 is equipped with upgraded 5GHz Wi-Fi connection technology, which allows for transfer speeds of up to 8MB/s, four times faster than standard 2.4GHz Wi-Fi.
Verdict: 70mai Pro Plus+ or Viofo A229?

Apart from its 5MP Sony STARVIS sensors and 2592x1994 resolution, the 70mai Pro Plus generously offers what's essential. It's recommended if you're looking for a dash camera with the decent recording quality, but not if you're in for more features and security.
For instance, the amount of recording time for the 70mai is quite constrained, taking some time before it detects an incident around the car. It only activates 5 minutes after parking so if something occurs before that span of time, it won't be recorded.
On the other hand, the VIOFO A229 has stepped up levels higher than the 70mai. Providing 2K HD for both front and rear, the clarity and crispness of the videos are exceptional. The screen is also larger, while also guaranteeing that it won't disturb the driver.
The safety features such as the GPS, three parking modes, and easy installation is something we can't say no to. And to top it off, the Wi-Fi capability of the VIOFO A229 is four times faster than the standard.