VIOFO A229 Duo vs. Vava 2K Dual Dash Cam

Cabin or Rear: Which is the More Valuable View?
Vehicle accidents don't just happen in front of the car.
A car could bump your rear end, and a thief could also get in. The possibilities are endless, and if you want to have wider security coverage for unfortunate incidents, front-only dashcams might not be a sufficient solution for it.
The question is - which is more valuable? Additional surveillance inside the car - like what the Vava 2K Dual Dash Cam does, or a rear-end protection - provided by the VIOFO A229? Let's find out.
Review: Vava 2K Dual Dash Cam

The Vava 2K Dual Dash Cam is equipped with a 2K front and 1080p cabin dual dash cam integrated into one to simultaneously record videos of the road ahead and your car's interior in high-definition quality, with a 155-degree field of view.
Image Quality and Recording Capabilities

The footage captured by the 2K Dual Dash Cam's front at 2560 x 1440p @ 30 fps and 1920 x 1080p @30 fps in the in-cabin camera can be viewed on the device's 2-inch LCD screen on the Vava Dash Cam App on mobile.
Does the Vava 2K Dual Dash Cam have Night Vision?

Featuring a Sony IMX335 on its front and IMX307 on the rear, it takes clear images even on low-light settings with its Superior Night Vision.
Does the Vava 2K Dual Dash Cam have built-in Wi-Fi?

With its built-in 2.4GHz Wi-Fi, you can access real-time footage, download it, and share them on social media on Vava's mobile app. If you want to take photos and videos hands-free, it comes with a One-Touch Snapshot button that can be attached to your steering wheel - or anywhere within your arm's reach - for instantly taking images by quick presses, downloading in MP4 format for videos and JPG for photos.
What are the Vava 2K Dual Dash Cam's Safety Features?

Equipped with a G-sensor and Automatic Loop Recording feature, it is designed to be a smart witness by automatically recording in case of an accident. It saves and locks the recording to avoid the file being overwritten.
With the car off, its 320mAh battery still allows it to record G-sensor-activated video for up to 72 hours. It also has 24-hour Parking Monitoring that can capture 15-second videos when motion is detected, even when the car is unattended.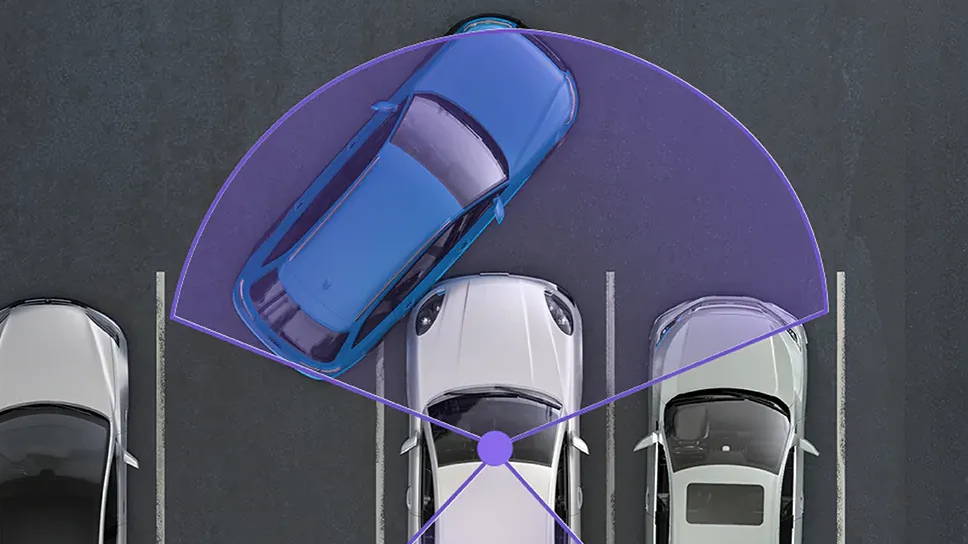 Is the Vava 2K Dual Dash Cam Easy to Install?

The camera is easy to install. Simply put the suction cup mount in a discreet location behind your rearview. The device will magnetically attach to this mount and lock into place. The Micro USB cable needs to be run from the camera down to the power outlet, then around your windshield. The hardest part of the installation is this, but VAVA has made it easier by including some cable clips and a trim tool.
Review: VIOFO A229 Duo Dashcam

As our recent in-depth review stated, the VIOFO A229 could be VIOFO's best product this 2022. Unlike Vava's entry with front and in-cabin cameras, the A229 showcases one in front and the other on the rear for full exterior car security.
2022 A229 Duo Image Quality and Recording Capabilities

Image and video quality are at their best as the VIOFO A229 is equipped with a 5.14MP Sony STARVIS IMX335 image sensor to record your drive in 2K QHD from the front and rear cam. Built-in F1.6 aperture lens and WDR technology, the VIOFO A229 offers excellent assistance in shooting more detailed images day and night. For a more enhanced display, you can get a separately sold CPL (Circular Polarizing Lens) that can reduce glare and reflections from glasses.

The larger 2.4-inch HD display of the VIOFO A229 dash camera, as opposed to the 2K Dash Cam's 2-inch screen, provides a more straightforward, effortless live view. In addition to "REC," "MIC," and "Wi-Fi," two new LED indicators, "PWR" and "GPS," have been added to the front panel to make it easier to see the status of the camera and the active functions.
For easier installation, the A229 now has a sleek compact design with a 2.8mm super slim coaxial rear cable and miniature connectors for neatly hidden mounting, making it easier even for beginners. This newly upgraded coaxial cable reduces electromagnetic interference more effectively than traditional cable types.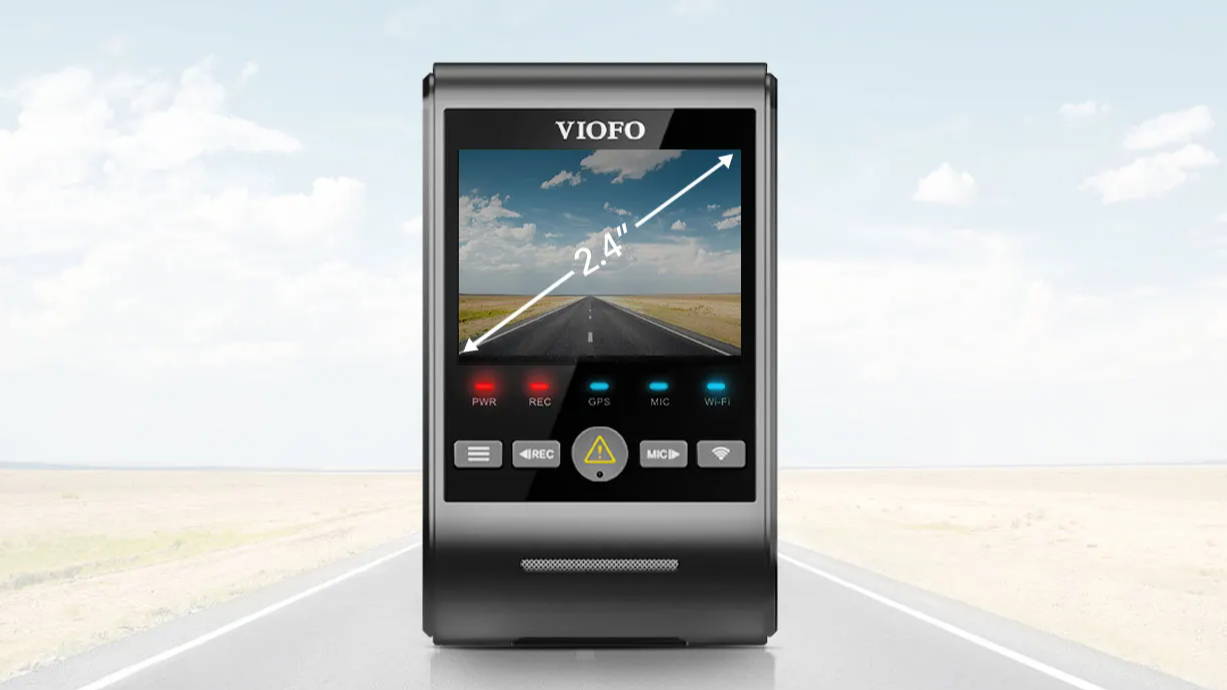 New Static Windshield for Seamless Installation

Instead of suction mounts, VIOFO included transparent Static Windshield Stickers. This sheet also serves as a barrier between the sticky tape and your windshield glass, preventing residual marks when removing the dashcam - ideal for car rental, car share, and fleet use.
To accommodate other vehicle types with different installation approaches, the VIOFO A229 now includes a reversible USB-C charging cable and two USB-C power ports, one on the left side of the front camera and one on top of the GPS module.
VIOFO A229's Ultra-Fast Wi-Fi Connectivity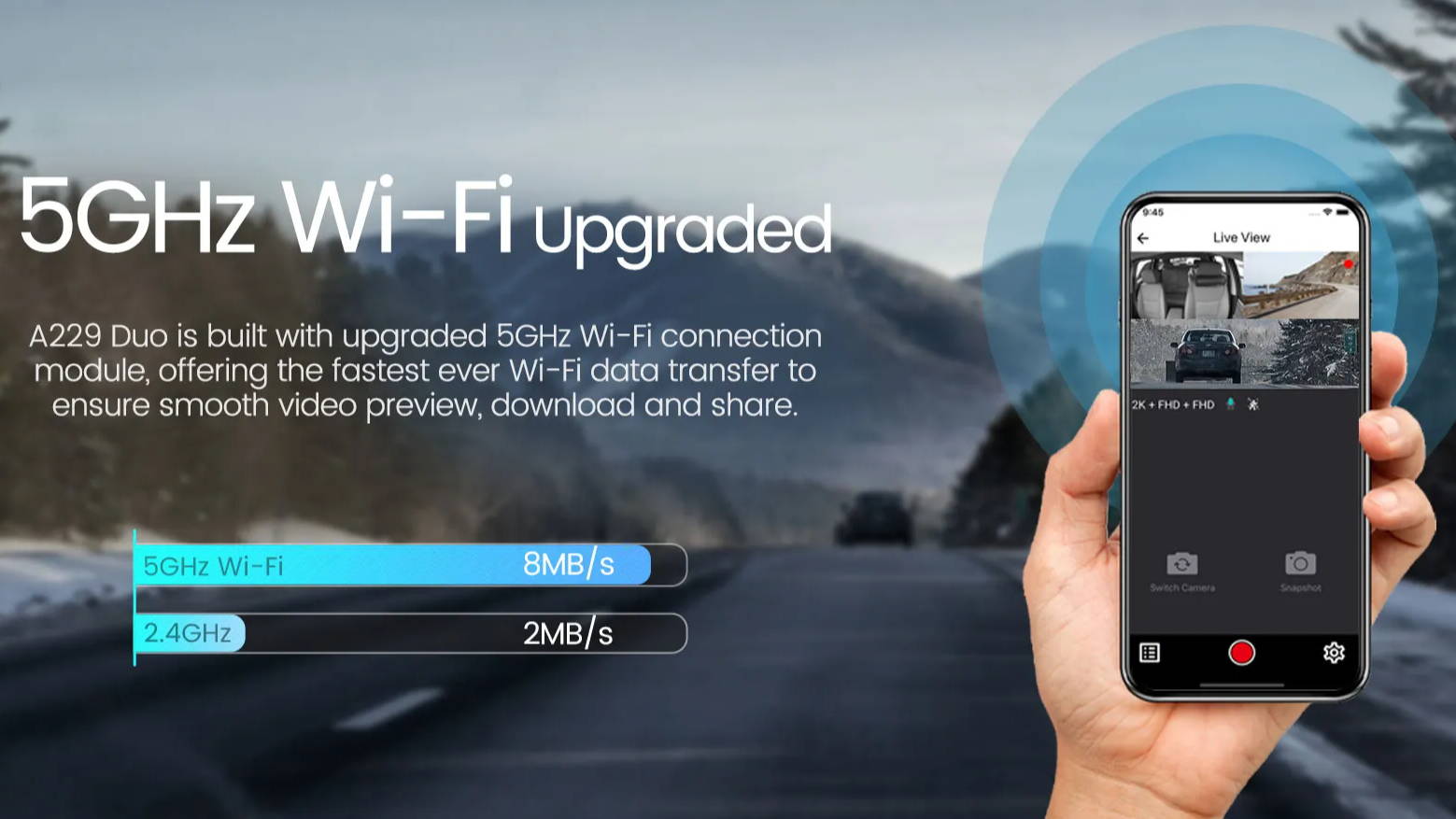 The VIOFO A229 Duo dash cam has dual-band Wi-Fi. The Wi-Fi connection makes it simple to control and monitor videos on your mobile phone using the VIOFO App. Moreover, the A229 is equipped with upgraded 5GHz Wi-Fi connection technology, which allows for transfer speeds of up to 8MB/s, four times faster than standard 2.4GHz Wi-Fi.
GPS and Three Parking Modes for All-Around Security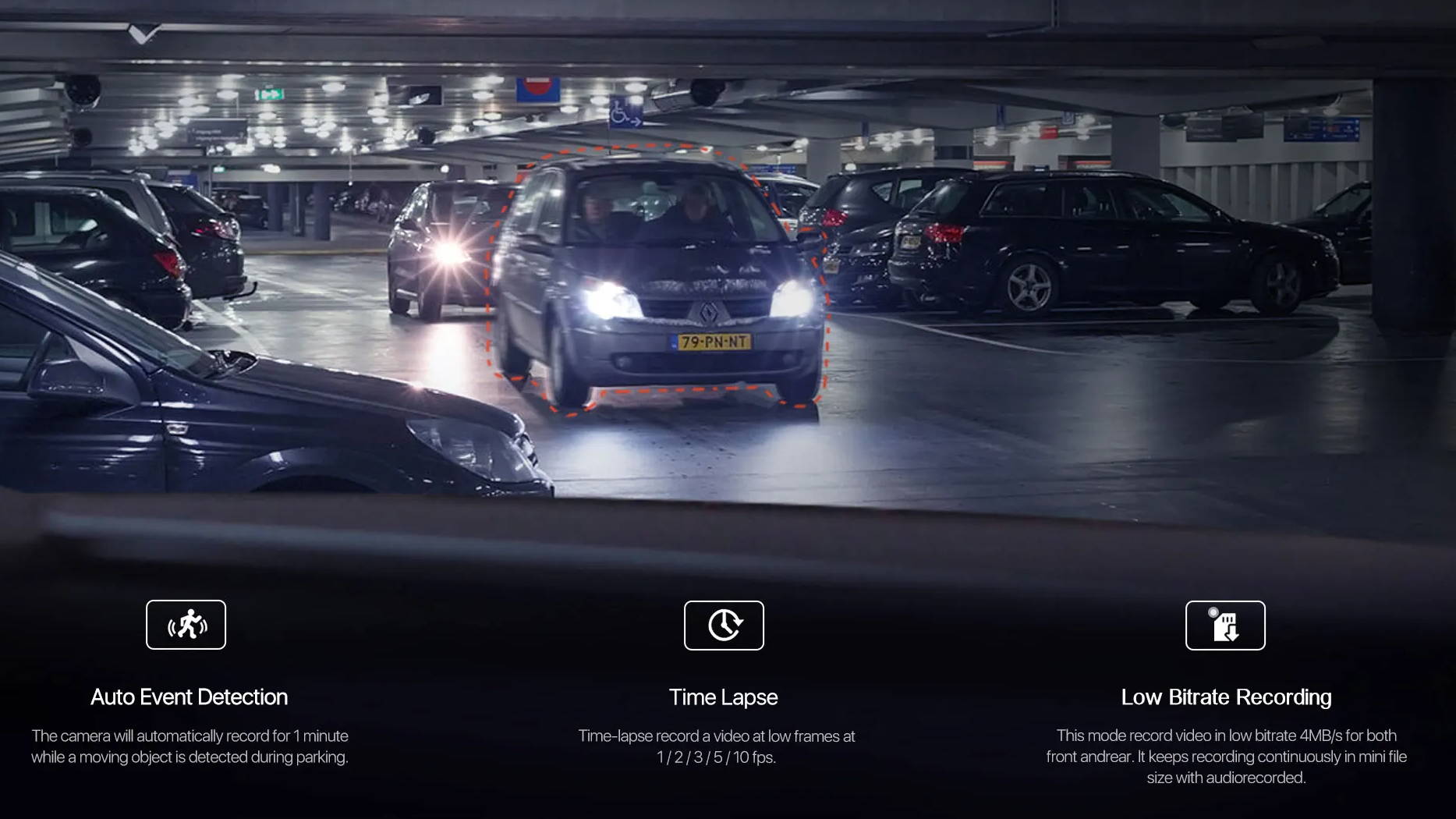 For safety, the VIOFO A229 also has a built-in GPS that can track your location, speed, and time throughout your journey which can be stamped on playback videos. Serving its purpose, the A229 is also equipped with three advanced parking modes: Auto Event Detection, Timelapse, and Low Bitrate Recording, which assist drivers in capturing complete evidence while parking.
Conclusion: Which is the Better Dash Camera?

If you're driving a car used for ride-sharing and you get to accommodate different passengers every day, having an in-cabin camera is good. However, if you're more concerned about the external conditions of your car - whether for business or personal - the rear camera is a must.
If you're looking for a compact, dual-package dash cam and having interior footage matters more to you, the Vava 2K will provide you with that. However, the captures may be grainy in extremely low-lighted settings, especially on the in-cabin camera.
In terms of image quality and coverage for both front and rear views, the VIOFO A229 outperforms not only the Vava 2K Dual Dash Cam but also the rest of its class. Having the rear camera instead of an in-cabin is also more valuable in terms of insurance claims. In addition, the clarity and crispness captured by its front and rear cameras can also be conveniently viewed on screen, or on the VIOFO app.
Installation is also convenient, with the presence of thinner cables and the new static windshield stickers for the A229. In terms of security, the GPS and flexible parking modes can surely give you and your passengers total peace of mind.