Getting a Dash Cam for Your EV?

Here are the top considerations you must have in mind.
Electric vehicles are becoming more and more popular, but despite having higher levels of technology than conventional gas-powered cars, we can be sure that not all of them are equipped with dash cameras.
Some simply don't know which one to acquire for their cars, while others are unsure if they can have one for an EV. We'll explain what factors to take into account while choosing a dash cam and how to do it.
Things to pay attention to when getting a dash cam for your EV
1. Dash cam specifications
Once you have finally decided to get a dash cam for your electric vehicle, the first thing that you should consider is the type of dash cam that you want to install.
You must have a requirement, expectations or list of what you want - whether it's high image quality, advanced safety features, Cloud connectivity or all of the above. Dash cams with built-in voltage monitors like the BlackVue DR900X 4K Cloud Dash Cam is highly recommended.
Similar with conventional gasoline-powered vehicles, installing a dash cam on your electric vehicle can be done through simple installation via 12V cigarette lighter socket (if recording while continuously driving is sufficient for you) and through hardwiring which is recommended if you want to maximize your dash cam's security features such as parking mode.
Parking Mode is simply a term for any recording your dash cam makes when the ignition is turned off and your vehicle is parked. Other terms for parking mode include sentry mode, parking surveillance, and parking guard. Simply put, it's your electric vehicle's 24-hour protection. If you are concerned about hit-and-runs or vandalism to your parked EV, parking mode is a very useful feature to have.
And this can be activated through hardwiring. In this process, the Dash Cam draws power from the car battery via the fuse box and shuts down when a preset low voltage cut off is reached. This keeps the car battery from draining to the point where it can't be started. But the concern is - not all electric vehicles have fuse boxes.
So what else do we recommend to activate this feature? Number three.
3. Dedicated Dash Cam Battery Packs
To get extended parking modes for your electric vehicles, we highly recommend you to get a dedicated battery pack for your dash cam - like the BlackboxMyCar PowerCell 8 or the BlackVue B-130X in case you are installing a BlackVue.
If you're wondering how this works, the battery pack would be connected to either an ignition-switched or ACC fuse that activates when your vehicle is turned "ON" or a similarly switched 12V socket in the cabin. Since it's an additional power source, it helps you avoid battery drainage. Even though it might appear unnecessary to put a battery in an electric car, doing so will boost your vehicle's protection and the lifespan of your accessory battery.
Here's another option for you. If you don't want to hardwire your EV or utilize a battery pack, then an OBD cable might work for your EV. Customers who want a more user-friendly option to the conventional hardwire method can always consider this.
An OBD cable simply has to be connected to the vehicle's OBD port rather than the fuse box, which requires three wires. After completing this, your dash camera will be able to record in parking mode just like if you had hardwired to the fusebox.
OBD is not only a standard plug-and-play fit and present in all automobiles made after the late 1990s, but is also physically more convenient to access than the vehicle's fuse box.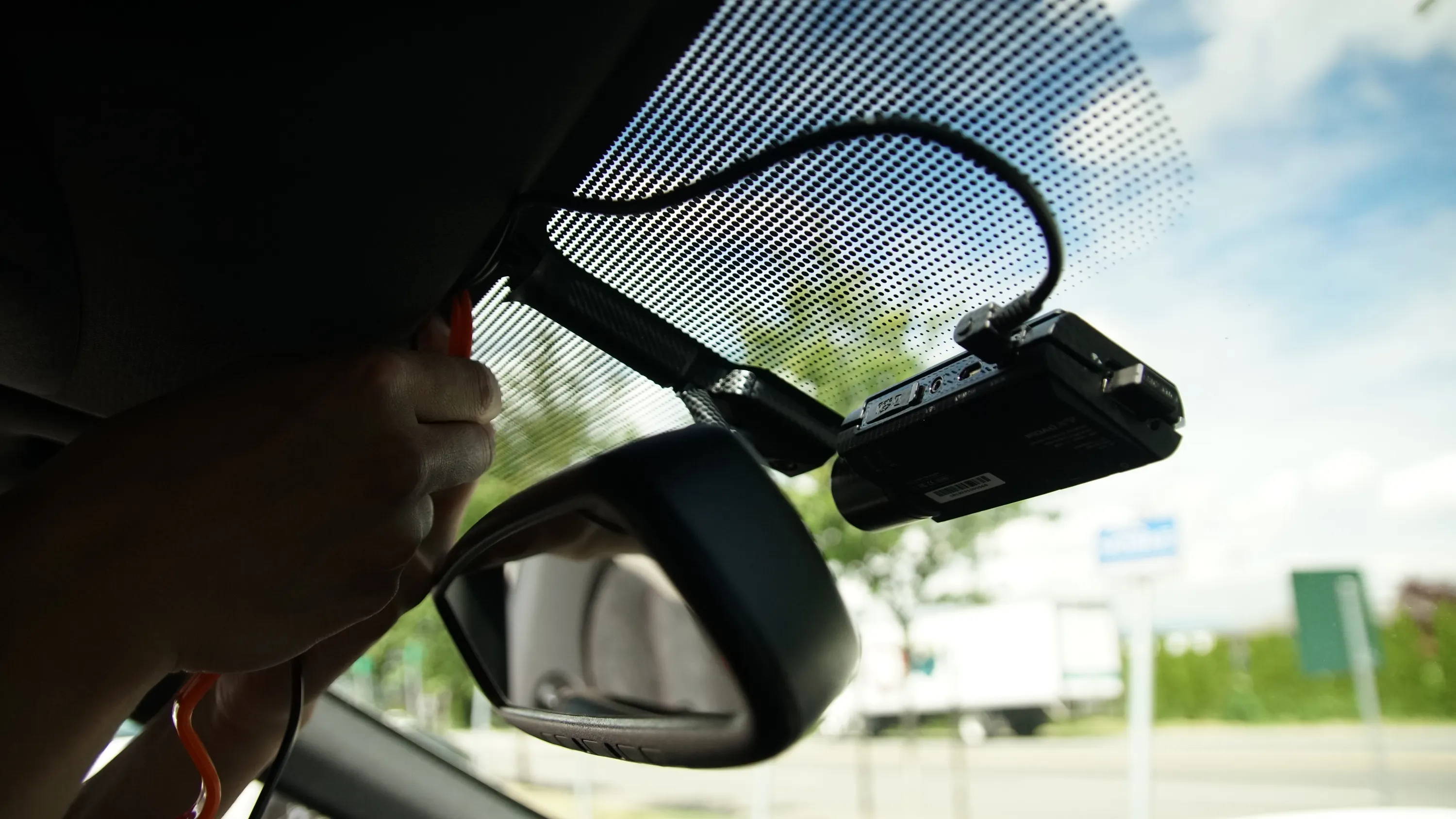 5. Professional Installation
Electric vehicles operate and are built differently compared to conventional cars. They could be more sensitive, and this is the reason why some shops and dealers tend to decline customers who want to avail dash cam installations for EVs.
While there are a lot of tutorials and guides online, having a professional dash cam installer for your EV is also recommended. Sure, you can do it yourself too! But if you want a seamless procedure, trusted dash cam installation service centers - like what we offer here at BlackboxMyCar - are ready to help you not just in installation, but also in determining which exact dash cam is best for your EV needs.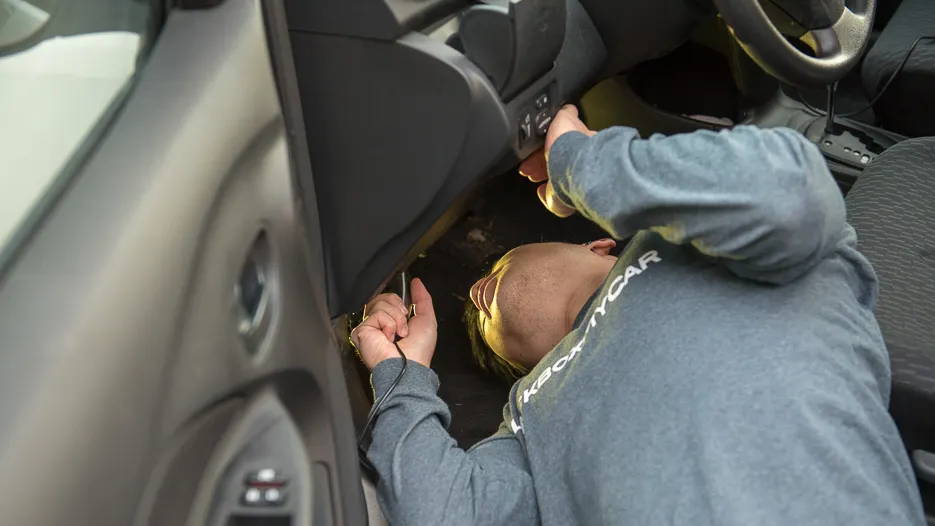 Explore Our eLearning Guides

---
Not to fret, our in-house product experts are here to help. We have spent years curating helpful content and video guides, helping customers with their dash cams, but we understand that we can always do better. Contact us using the form below and we'll get back to you as soon as we can. We love what we do, because we're here to help you make the most informed purchasing decision.