[WAREHOUSE DEAL] Nexar Pro Full HD IR (Infrared) GPS Dash Cam
Save

$14.00 CAD
Original price
$199.99 CAD
Current price
$185.99 CAD
Pre-order Now - ETA End of October
All Warehouse Deals items are new. The original packaging may be damaged from shipping/delivery to our warehouse.
Nexar Pro IR (Infrared) Full HD GPS Dash Cam

Professional Drivers' Choice. The Nexar Pro IR dash cam monitors the front and the interior of your vehicle, making it a great option for taxi and rideshare drivers. The dash cam seamlessly streams live footage to your phone every time you drive, so video evidence is always just a tap away if you need it.
Built for rideshare drivers

The Nexar Pro is a dual-channel dash cam system. The front camera specs are identical to the popular Nexar Beam camera, recording 135° wide video in1080p at 30fps with an average bitrate of 12Mbps.
The interior camera records 720p at 25fps with an average bitrate of 5Mbps. The interior camera also comes 10 infrared lights to illuminate the cabin at night.
Save important moments forever with free unlimited Cloud backup

Your Nexar Pro comes with a 32GB microSD card which can store approximately 4 hours of front and interior footage. You also have the option to upgrade to a larger SD card when purchasing. The Beam will support up to 256GB, which gives you about 32 hours of footage.
You can also stream your footage to the Nexar app and save your footage onto your smartphone. Important files and incident clips are uploaded automatically to your free Nexar Cloud account and stored permanently without taking up space on your phone.
* To run Nexar, you need at least 1.2 GB to install the app, along with additional storage for your footage files
*Footage upload available only when your smartphone is connected to WiFi
Easy 5-minute installation

Everything you need for a straightforward plug-and-play installation is included in the box: windshield mounts, USB power cable, installation tool and cable clips.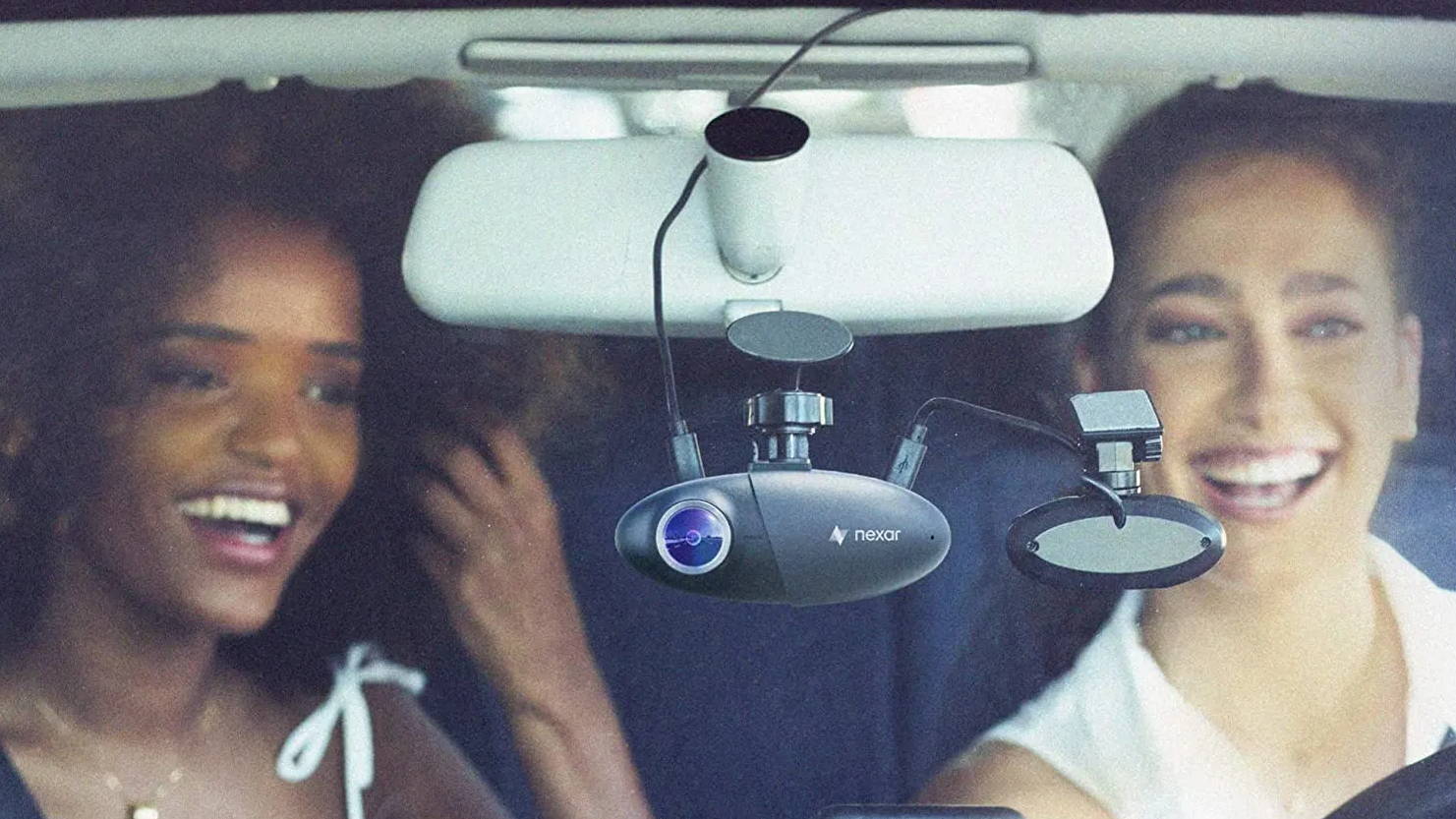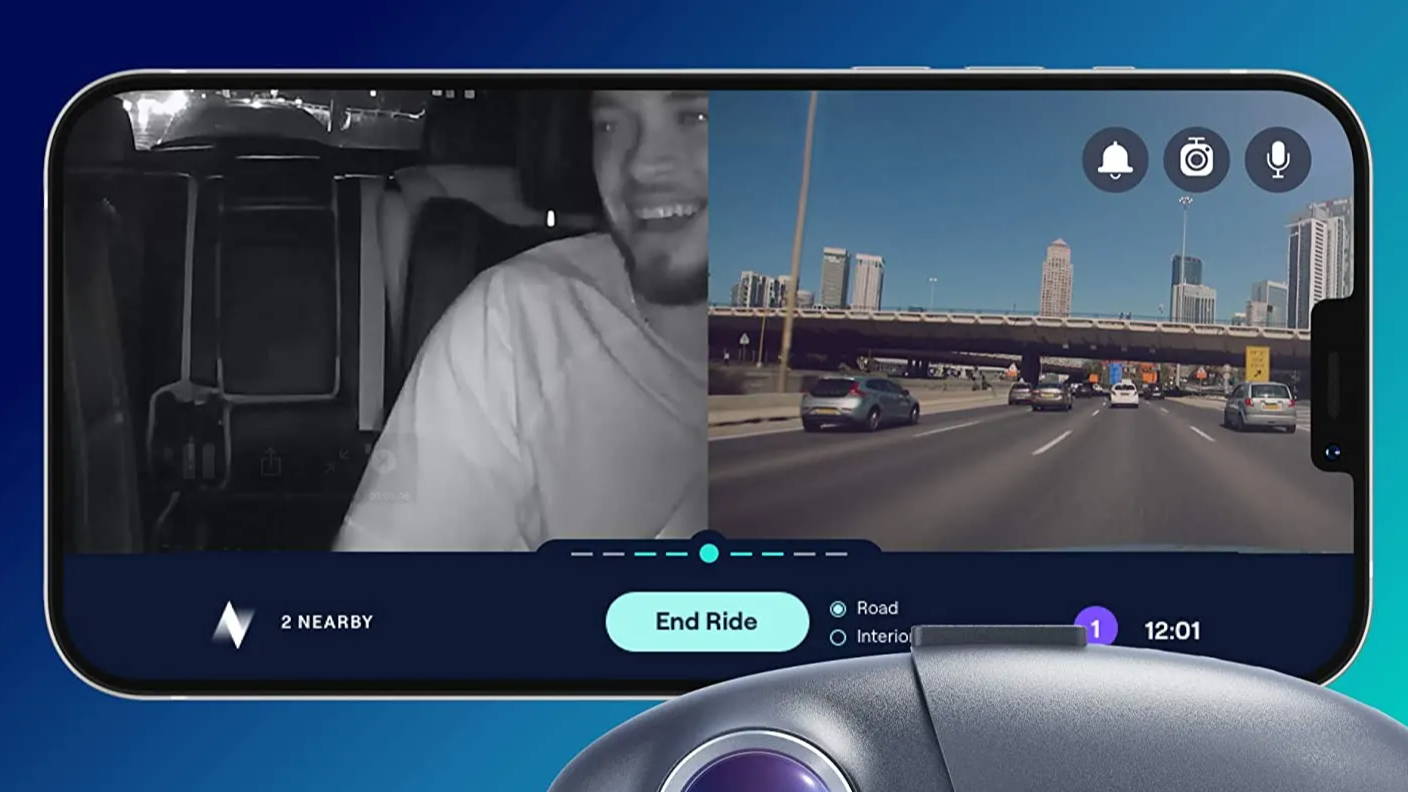 App pairing for more control

With ultra fast dual-band built-in wi-fi means there's no more lengthy buffering. And while the Pro does not come with a screen, its built-in WIFI allows you to connect your smartphone directly to watch your videos and make camera settings changes.
Accidentally deleted the Nexar app on your phone? No worries - videos that have already been uploaded to the Cloud are still accessible when logging into your Nexar Cloud account.
The Nexar app is compatible with iPhone 7 and above, Google Pixel 2 and above, and various Samsung devices.
Note: Nexar needs a phone with mobile data in order to work well. Nexar doesn't support tablets, iPads, CarPlay and Android Auto.