[WAREHOUSE DEAL] Nexar Beam Full HD GPS Dash Cam
Save

$12.00 CAD
Original price
$174.99 CAD
Current price
$162.99 CAD
Holiday Gift Shopping Starts Here. Best Price Guaranteed.
All Warehouse Deals items are new. The original packaging may be damaged from shipping/delivery to our warehouse.
Nexar Beam Full HD GPS Dash Cam

Insurance claims made easy. At the tap of a button, create detailed post-collision reports from your saved clips and the crucial information recorded, including driving speed, G-force impact, and location. Free unlimited Cloud storage so your important videos are there whenever you need them.
Records your drive in Full HD

The Nexar Beam is a 1080p Full HD dash cam, recording at a 135-degrees field of view at 30FPS. The video quality is good for the price thanks to the AllWinner V3 processor, a 2MP Galaxycore GC2053 CMOS sensor and an average recording bitrate of 15 megabits.
While video is recorded and saved to the microSD card in 1080p Full HD, footage clips are uploaded to your phone and the Nexar Cloud in 720p HD to minimize the bandwidth usage and upload time.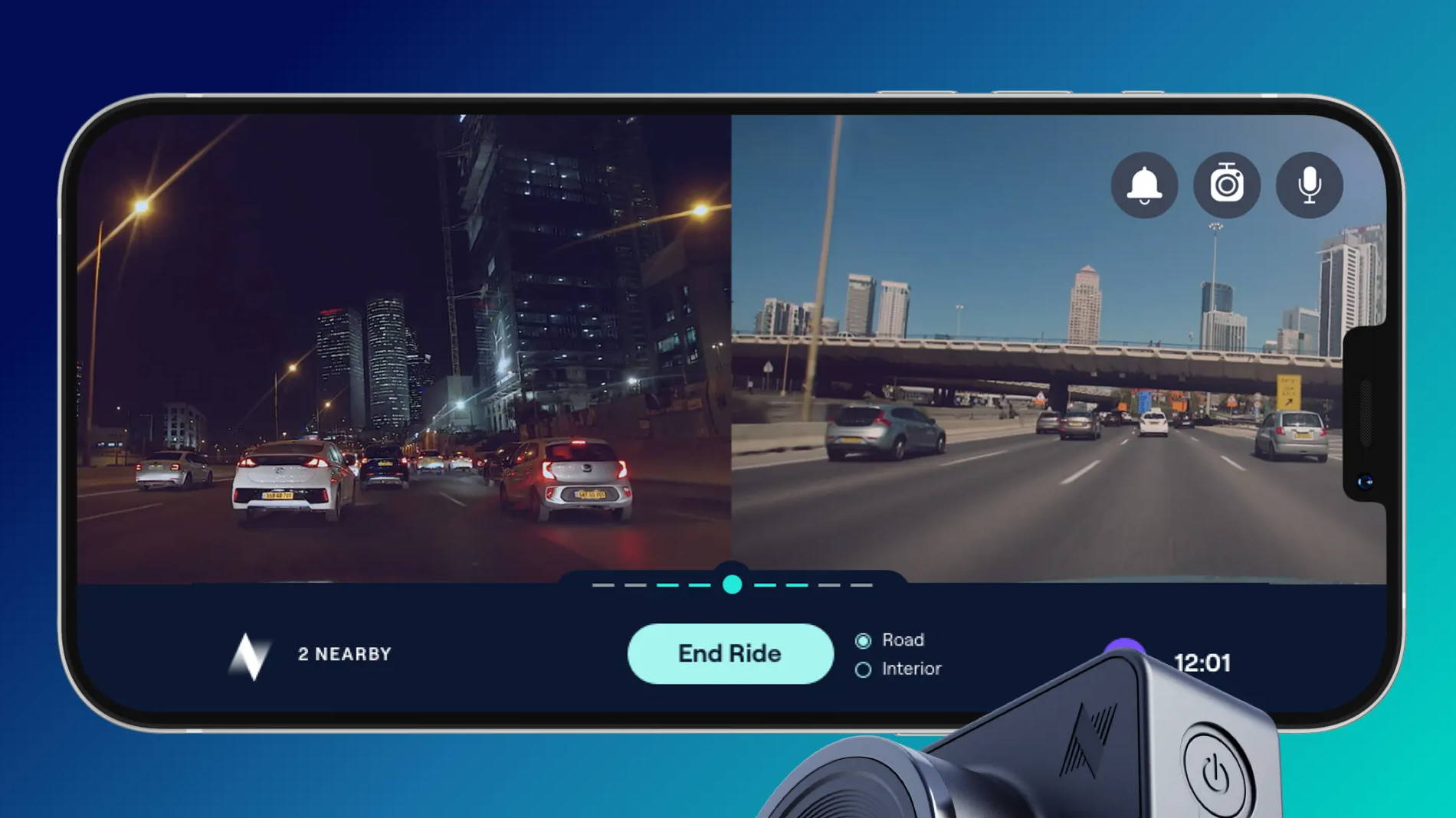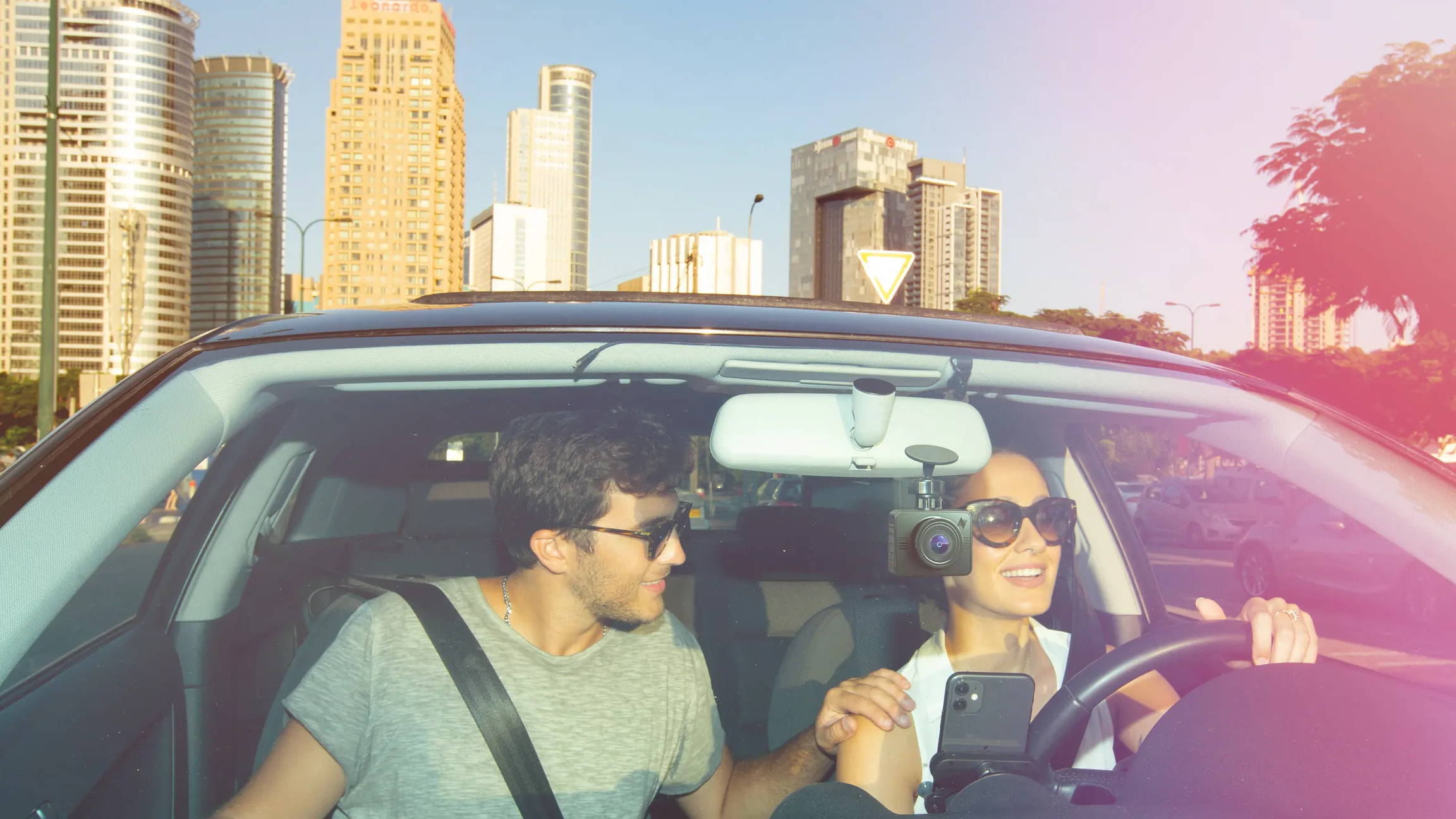 Efficiently backs up your drive

The Beam comes with a 32GB microSD card which can store approximately 4.5 hours of footage. You also have the option to upgrade to a larger SD card when purchasing. The Beam will support up to 256GB, which gives you about 36 hours of footage.
You can also stream your footage to the Nexar app and save your footage onto your smartphone. Important files and incident clips are uploaded automatically to your free Nexar Cloud account and stored permanently without taking up space on your phone.
* To run Nexar, you need at least 1.2 GB to install the app, along with additional storage for your footage files
*Footage upload available only when your smartphone is connected to WiFi
Easy installation with suction cup mount

The Nexar Beam can be installed in just about any car in less than 10 minutes. The Beam comes with a suction cup mount that slides into the top of the dash cam and locks it in place on your windshield.
Included in the box is the 12V power cable for a straightforward plug-and-play setup.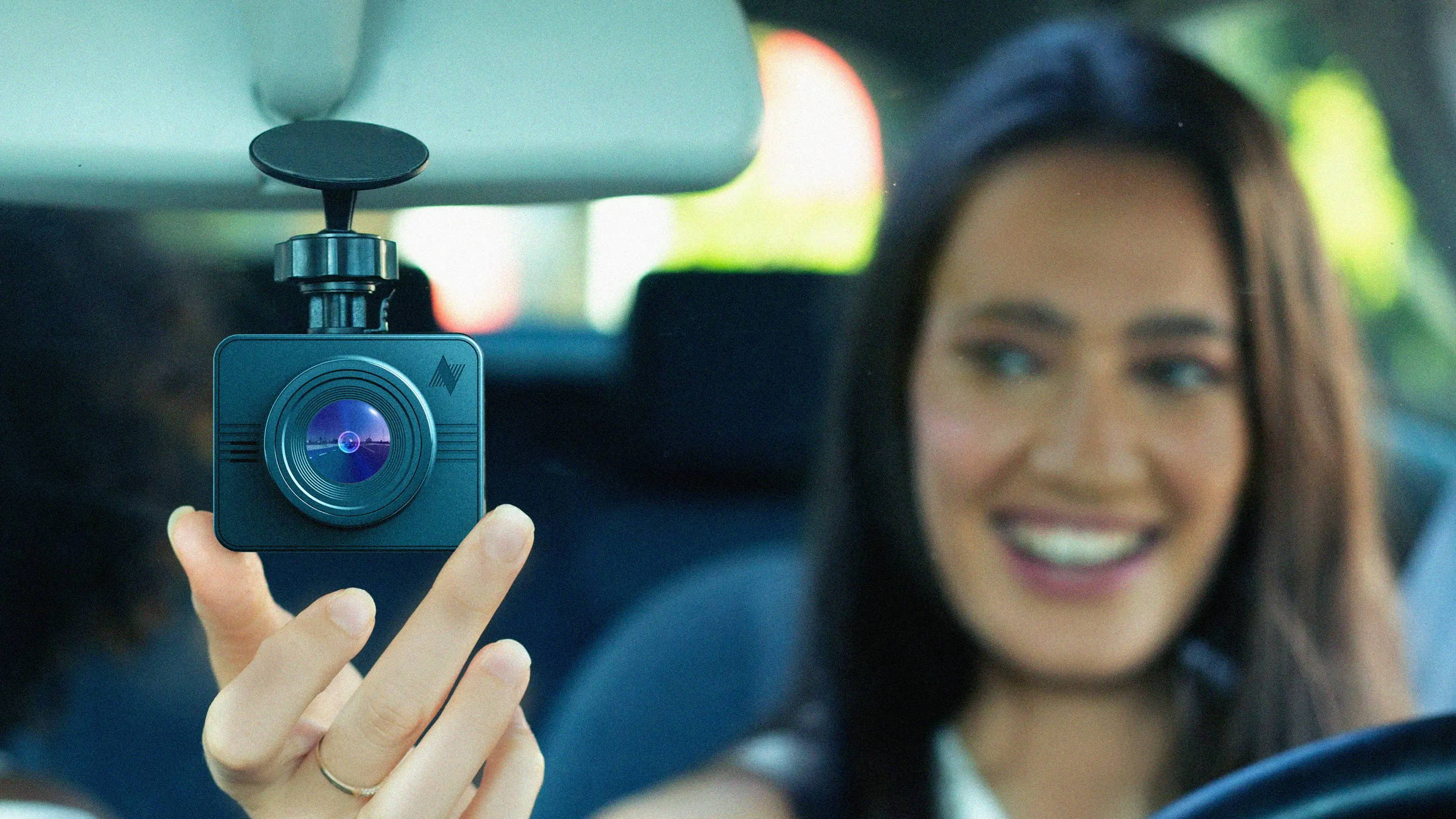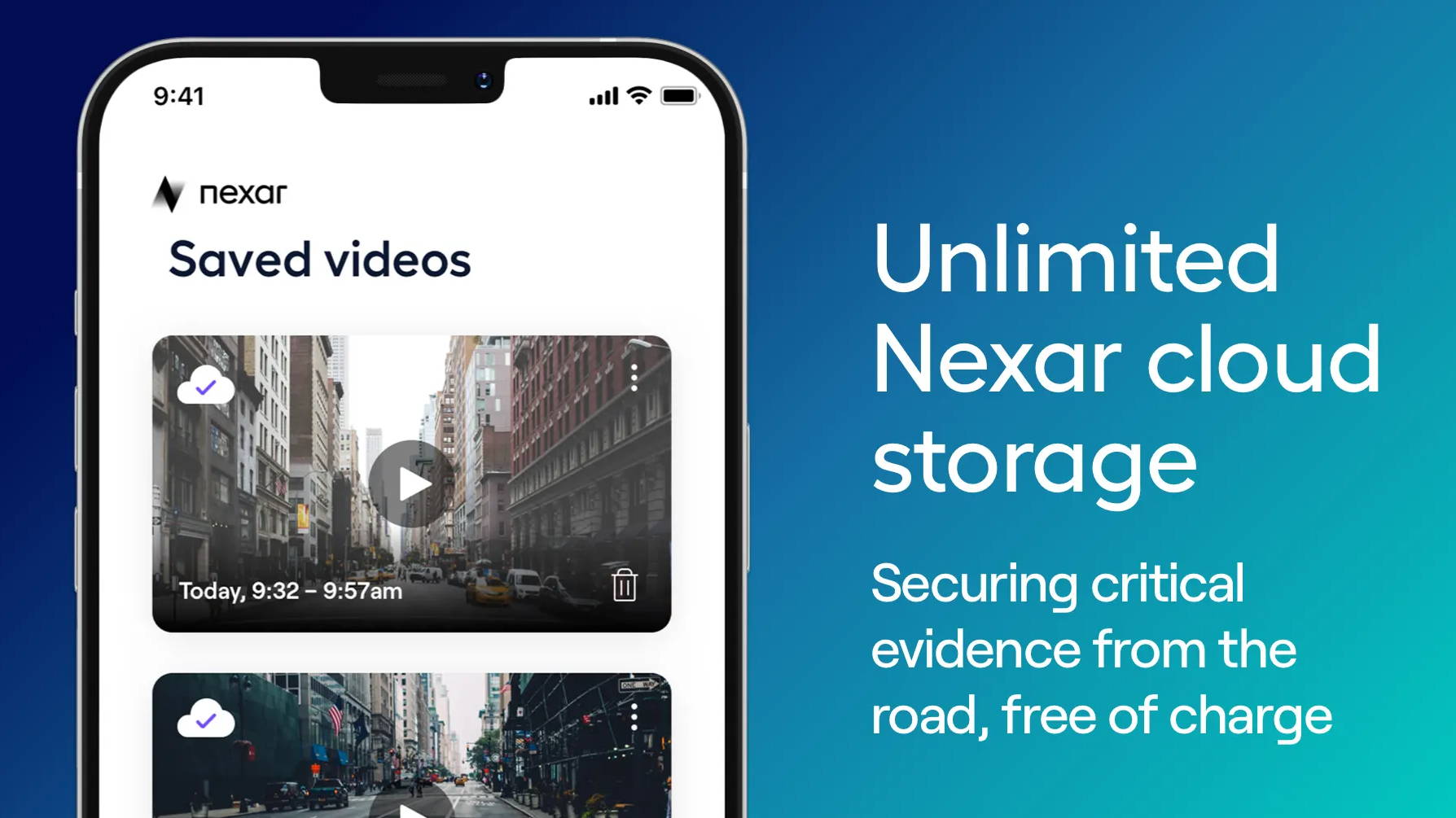 With ultra fast dual-band built-in wi-fi means there's no more lengthy buffering. And while the Beam does not come with a screen, its built-in WIFI allows you to connect your smartphone directly to watch your videos and make camera settings changes.
Accidentally deleted the Nexar app on your phone? No worries - videos that have already been uploaded to the Cloud are still accessible when logging into your Nexar Cloud account.
The Nexar app is compatible with iPhone 7 and above, Google Pixel 2 and above, and various Samsung devices.
Note: Nexar needs a phone with mobile data in order to work well. Nexar doesn't support tablets, iPads, CarPlay and Android Auto.
Easily submit insurance claims with 1-Click Report™

If you were in a collision you can choose to send a report to your insurance company, or email it to yourself (or anyone else) using the Nexar 1-Click Report™ feature. The summary report includes four crucial pieces of information: your speed at the time of the collision, force of impact, your location and a video clip of the incident. This can be used to make your insurance claims process easily and immediately.
* Available only in the US. Service in Canada coming soon.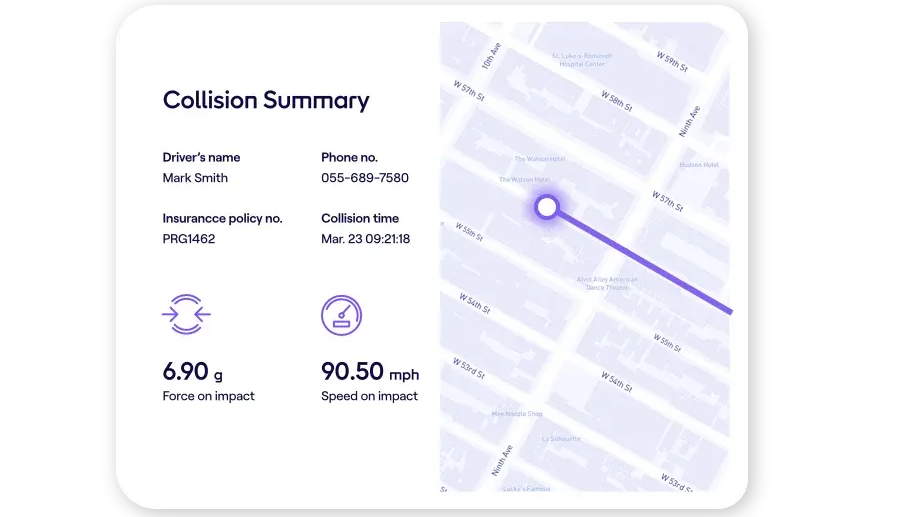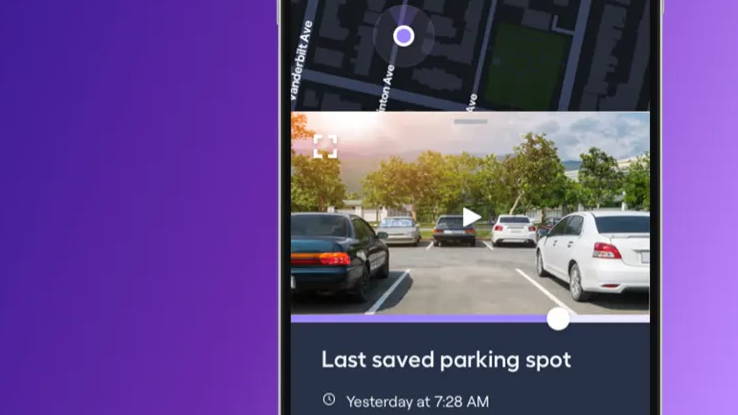 Enhance your Nexar with Siri*

When you've enabled Siri integration, you can save a clip simply by saying, "Hey Siri, capture this moment" anytime during your drive. You can also ask Siri to manually stop recording, or even help you find your parked car.
Note: Nexar is compatible with iPhone 7 and above. Nexar does not support tablets, iPads, CarPlay and Android Auto.
* Available only in iOS. Android coming soon.
Parking Mode with Built-in Battery

The Beam comes with a small internal battery that allows powers the dash cam for motion and impact detection when the vehicle is parked and powered down.
In the event motion or impact is detected, the incident will be recorded onto the microSD card in the dash cam. The Nexar app also notifies you if there are any incidents that triggered parking mode recording once you get back into the vehicle.
The internal battery can power 3-5 parking mode incidents (30 seconds each) and up to 10 total before it needs to be be charged.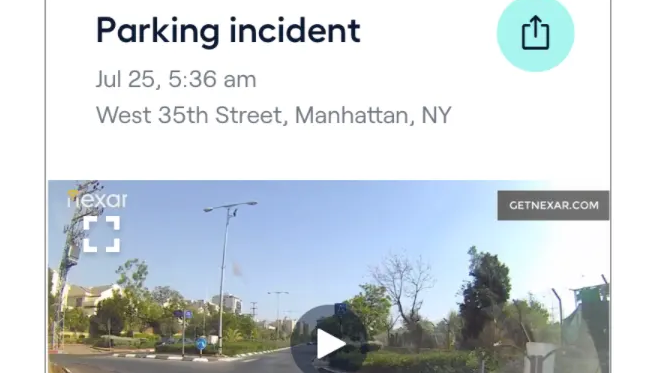 Please make sure your mobile device meets the requirements listed above before purchasing the dash cam.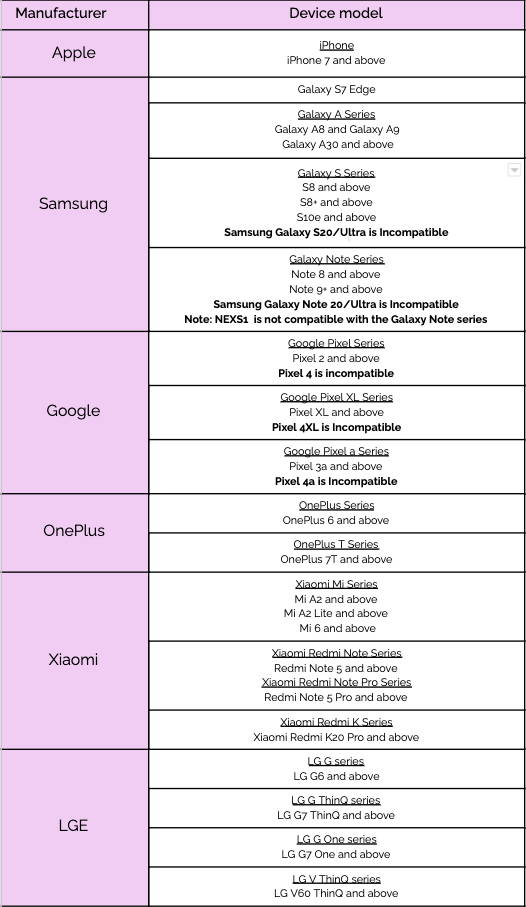 Please note: Nexar needs a phone with mobile data in order to work well. Nexar doesn't support tablets, iPads, CarPlay and Android Auto.
Nexar Beam
GPS Suction Cup Mount
12V Power Charger
USB Power Cable
Installation Tool & Cable Clips
32GB MicroSD Card
Quick Help Guides
1-Year Warranty
2MP CMOS GalaxyCore GC2053
Requires Nexar OBD Power Cable (available only on iOS)
-20°C - 70°C (-4°F - 158°F)
1-Year Manufacturer Warranty
Great dashcam in a small package
The GPS is beautifully integrated into the base and the unit as a whole is small and very classy looking. The unit has performed great and the video going onto an onboard memory card AND my iphone is extremely handy should we need the video right away.