[BACKORDER] BlackVue DR900X-2CH IR 4K Dash Cam
Best Price Guaranteed or We'll Match It
The BlackVue DR900X-2CH IR is currently backordered and are expected to be available for ship-out on December 21, 2020.
BlackVue DR900X-2CH IR 4K UHD Dash Cam

Drive with Confidence. Voted Best Dash Cam for Taxi or Rideshare, the BlackVue DR900X-2CH IR 4K UHD dash cam, you're getting one of the most widely-reviewed dash cams on the market today. Protect your assets, your passenger and yourself with a reliable device that monitors the road ahead in 4K UHD and the interior of your vehicle in Full HD. THe DR900X-2CH IR records all the critical events so you can always feel safe at the wheel or when leaving your vehicle parked.
Gives You More Crucial Details

A dash cam is only as good as its ability to capture the crucial details in the event of an accident, like license plate numbers. With its 8-megapixel 4K UHD sensor, you're getting 4 times more pixels compared to Full HD. Plus, with its fast shutter speed, details are frozen in place so you just have to zoom in and see it all with clarity.
You won't know how much it matters, until a hit-and-run happens. Don't miss out on crucial details - capture it all in 4K UHD.
For the best video quality, add a BlackVue CPL filter to eliminate glare & reflections.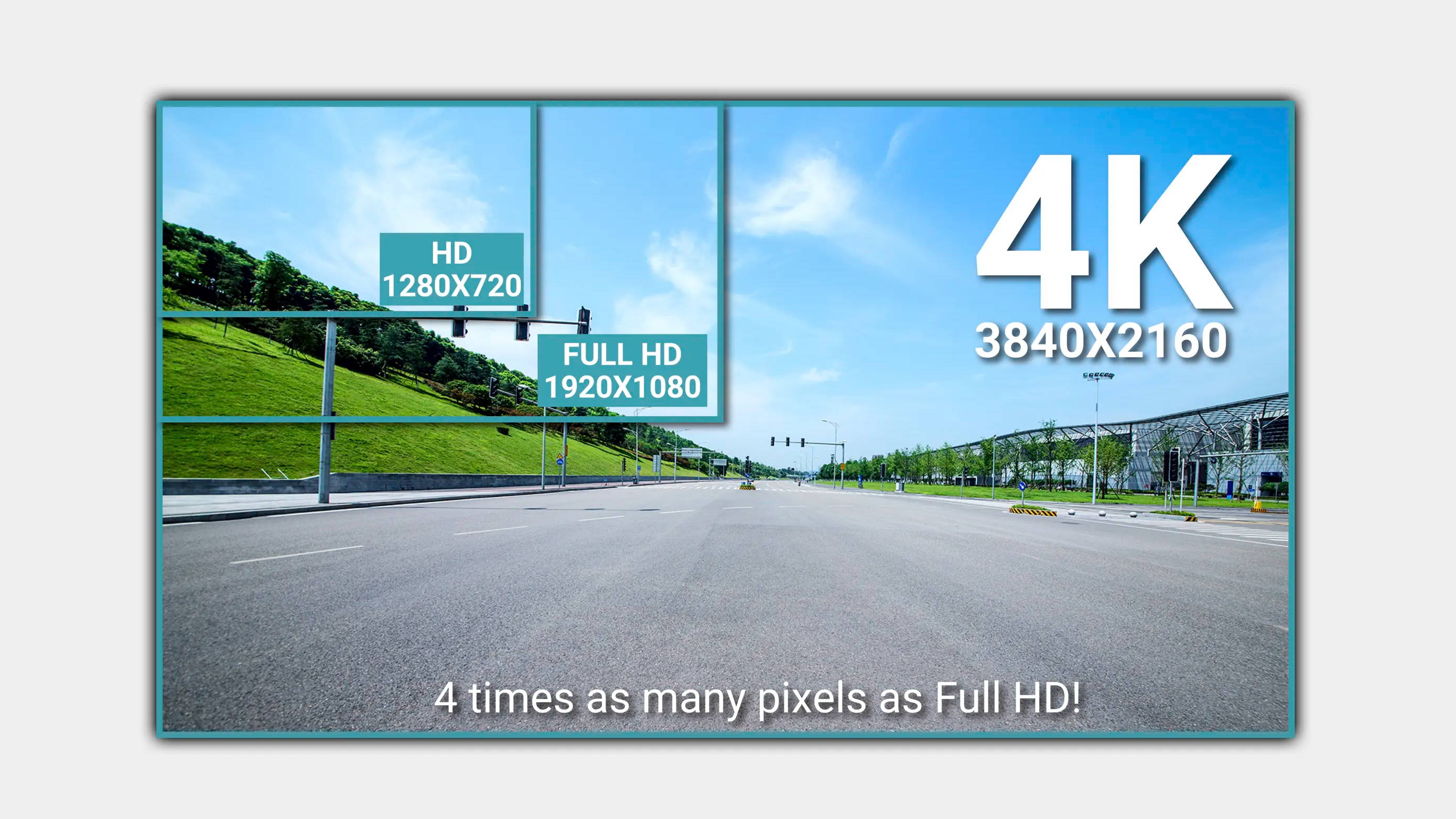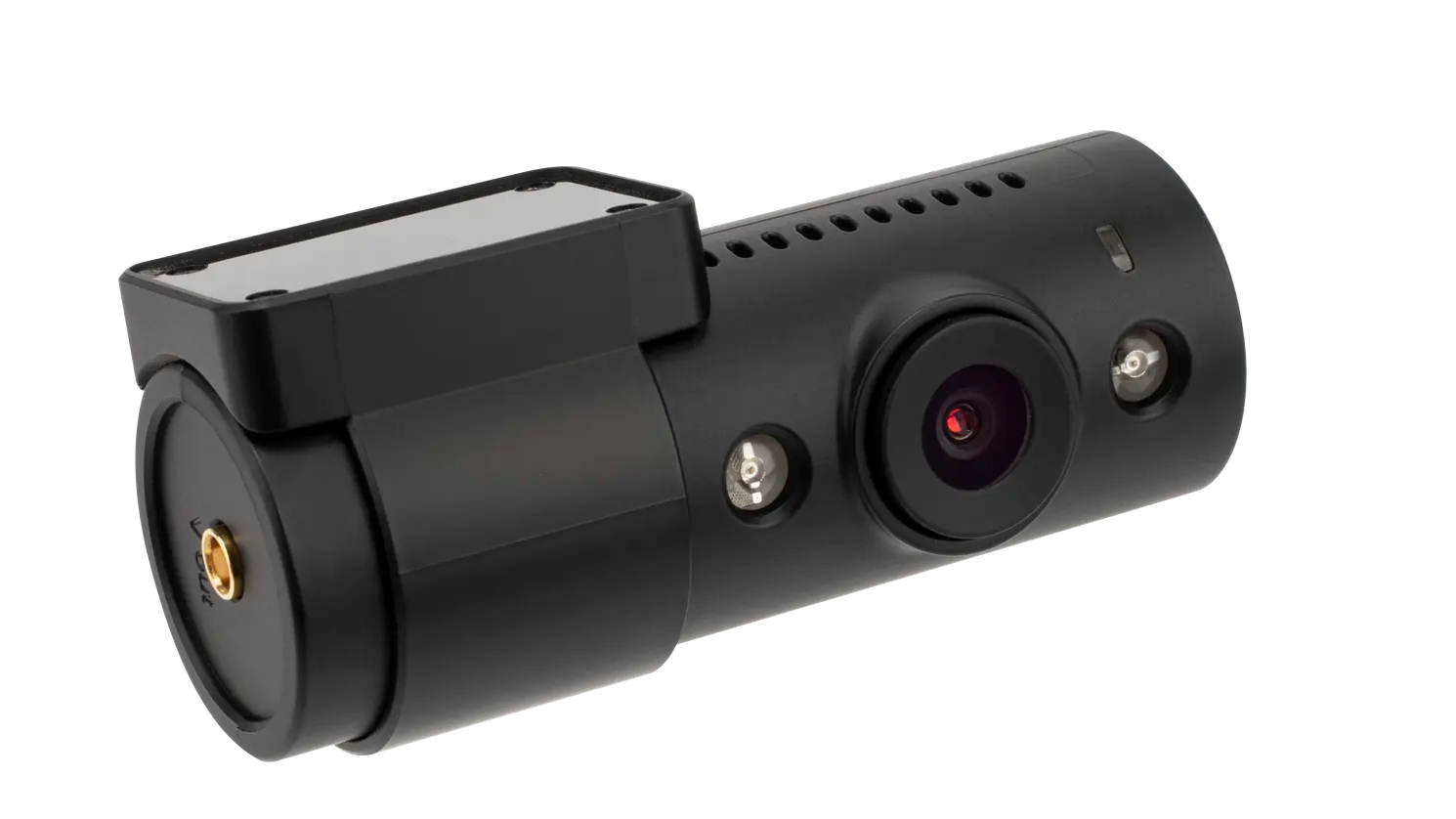 The Infrared Camera secures the interior of your vehicle. The inconspicuous infrared LEDs automatically activate based on the ambient light. The camera's spectacular clarity even in pitch black lighting conditions will procure peace of mind to taxi and
rideshare drivers.
Using the BlackVue App or Viewer, you can further customize the way it operates.
180° Image Rotation to accommodate your setup: if the image comes out upside down, just activate this
feature and it will fix the image orientation.
Security LED ON/OFF (for enhanced discreetness in Parking Mode)
Keeps Watch When You're Away

With advanced parking mode technology, your dash cam protects your car, recording videos when it detects movement or impact, even when you're not there. Buffered recording even includes the few seconds before and after the triggered event, so you get the complete picture.
When you own a BlackVue dash cam, you're in safe hands knowing your car is protected. Hit-and-run, accidents, insurance fraud? No problem - always be in the know with BlackVue.
New with the DR900X: Built-in voltage monitor to prevent battery discharge and eliminates the need for the Power Magic Pro Hardwiring Kit.
Free BlackVue Hardwiring Kit included to unlock parking surveillance out-of-the-box.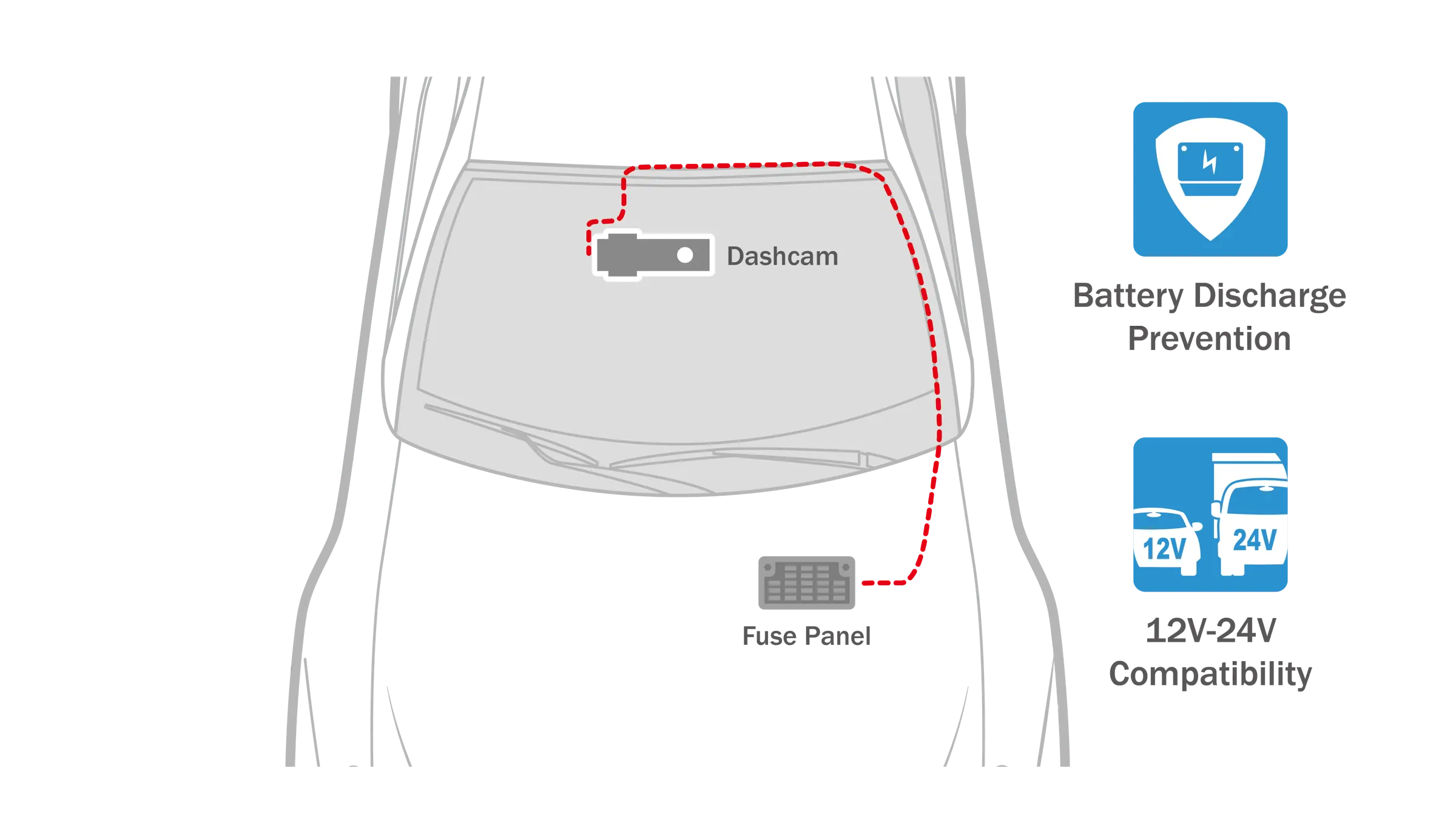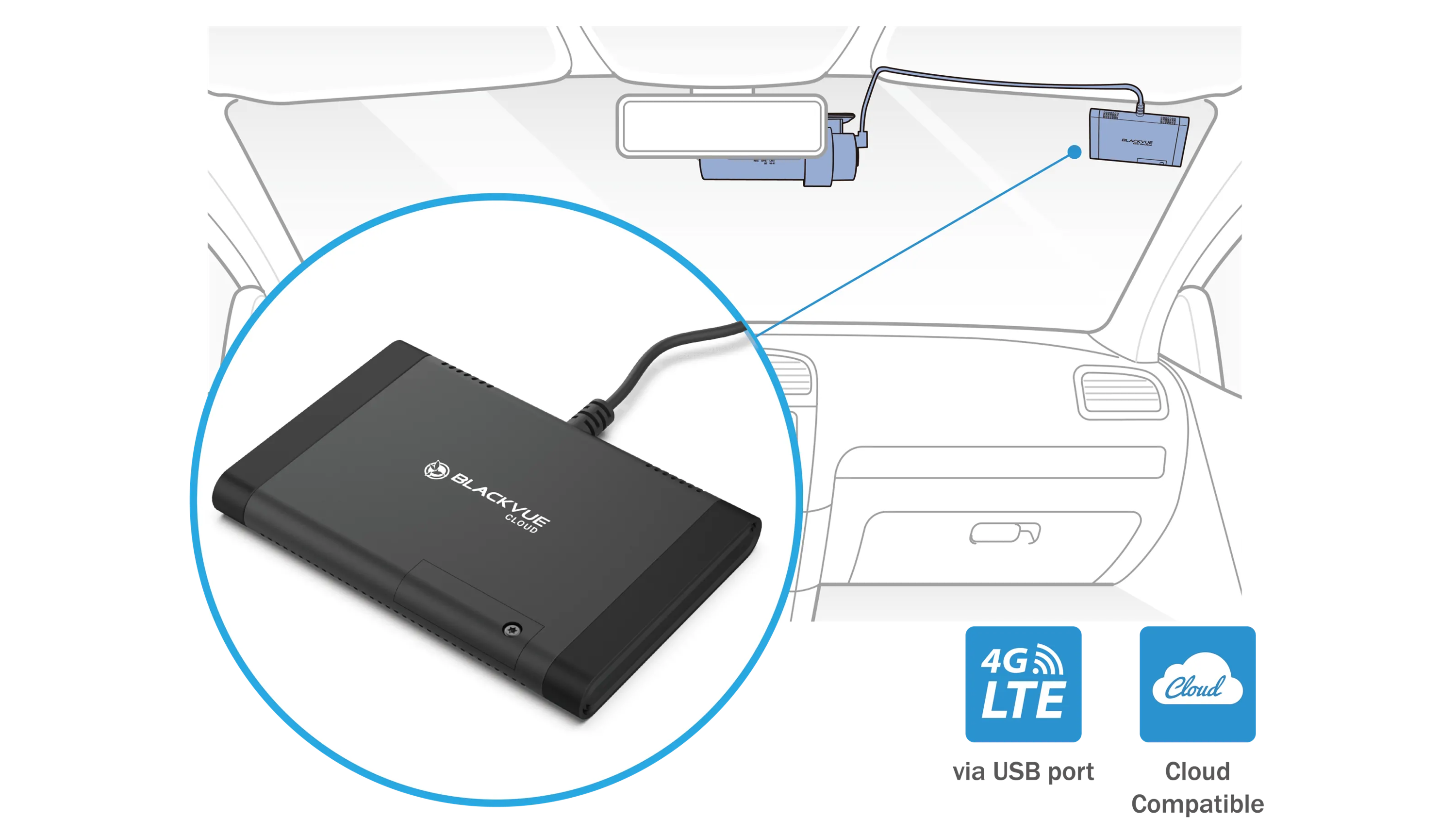 Be in the Know, Wherever You Go

With ultra fast dual-band built-in wi-fi & GPS, you'll know what's happened in blazing speed. Download your footage through 5GHz wi-fi, literally 2X faster than other dash cams running on 2.4 GHZ wi-fi. No more lengthy buffering when you're trying to figure out who (or what) bumped your car. Get location data right through your desktop or smartphone app viewer, all at the touch of a button.
With the free BlackVue Over the Cloud feature, get notified anywhere right through your smartphone with instant push notifications. Get bumped through your vehicle? Get alerted on your phone right away.
Remote live view to see through the lens of your dash cam, GPS tracking, Cloud backup, two-way communication and more.
Front Camera
Infrared Interior Camera
Interior camera connection cable (1.5m)
MicroSD Card (with card reader)
BlackVue Hardwiring Kit
12V Power Cable
MicroSD Card Reader
Cable Clips
Spare Mounting Tape
Pry Tool
Quick Start Guide
1-Year Warranty
-20°C - 70°C (-4°F - 158°F)
1-Year Manufacturer Warranty
Very Good - not yet great. But getting there.
I purchased the BlackVue DR900S 2 channel with interior facing IR after an attempted theft of my 2019 F-150 Lariat. It was already a purchase I had been considering in order to add a layer of security during both active and passive vehicle usage and I didn't hesitate to go with BMC given the number of positive reviews.
After a fast and painless exchange via email, BMC matched a lower price point offer for the kit that I had found on the internet. BMC even included a slightly larger storage card. Shipping and receipt went smoothly.
If I can fault BMC it is in the install and "commissioning" of the dash cam. Though I had done a fair bit of research and certainly am not one to shy away from peeling off some trim or crimping some wires, there was no step-by-step guide to installation that would have given an illustrated and comprehensive explanation of the process; now, this information exists and I was able to access it, but it was still a bit of a patchwork construction and an installation that I thought might take one hour took 2 days.
All said, though, the system is now up and running, so far flawlessly, in my vehicle. There has been a lot of trial and error, but the dash cam community is helpful and all of the information is available. You just need to look for it.
I will post a video review of my installation shortly - including hardwired battery installation.
Hi Alexander, thank you for leaving a review! We're glad to hear that we were able to help you with your order. You brought up some great points, and we will definitely take your feedback to heart for the future. We hope that the dash cam works out for you. Please let us know if you have any questions in the future.