Valley Driving School x BlackboxMyCar
Helping You Become The Best Driver You Can Be
Exclusive Offers for Valley Driving School Students

Helping You Become The Best Driver You Can Be
Get 10% Off Your First Dash Cam & Drive With Confidence on the Roads Ahead

It's normal to feel nervous and even a bit overwhelmed when learning to drive. And before you are confident about being on the road, it can feel like there's unlimited potential for things to go wrong.
Dash cams make for a safer and more secure driving experience.

Knowing that your vehicle is helping you be a safer driver and making the roads safer for you will go a long way to improving your confidence, especially if you are nervous about getting into an accident.
We are excited to offer all instructors, students and parents of Valley Driving School with an exclusive discount code*. Simply contact us by phone or Live Chat, or you can also use the form here and we will send you a personalized discount code within 24 hours (excluding Sundays).
Take advantage of the many benefits that a dash camera can bring and contact us today! 
* No minimum purchase required
The dash cam, as the name implies, is a camera that is mounted on the vehicle's dashboard to capture events that are happening on the road ahead. Today, dash cams do more than just capture videos of your drive. Many dash cams go much further to act as driver assistance and emergency response systems.
Benefiting Students & Instructors Alike

Practical Solutions for New Drivers

Navigating the roads as a student or new driver is already challenging enough, let us take care of the rest for you! We've put together an easy-to-install dash cam bundle.
BlackboxMyCar New Driver Dash Cam Bundle
Thinkware FA200 2-CH Full HD Dash Cam
Get the best protection on and off the road. Record your drive in Full HD in a 140° distortion-free, wide view angle, front and rear! When parked, enable parking surveillance mode to watch over your car and capture hit-and-runs and other suspicious activities while you're away. Optional GPS module available to unlock speed and location tracking
Thinkware CPL Filter
Eliminate lens flares, light reflections and windshield glares. The CPL Filter can be used on all Thinkware dash cam for enhanced colour clarity, and improved light exposure
IROAD OBD-II Power Cable
Say good-bye to traditional fusebox hardwiring - simply plug the OBD power cable into the OBD-II port in your car to unlock your dash cam's parking mode potentials!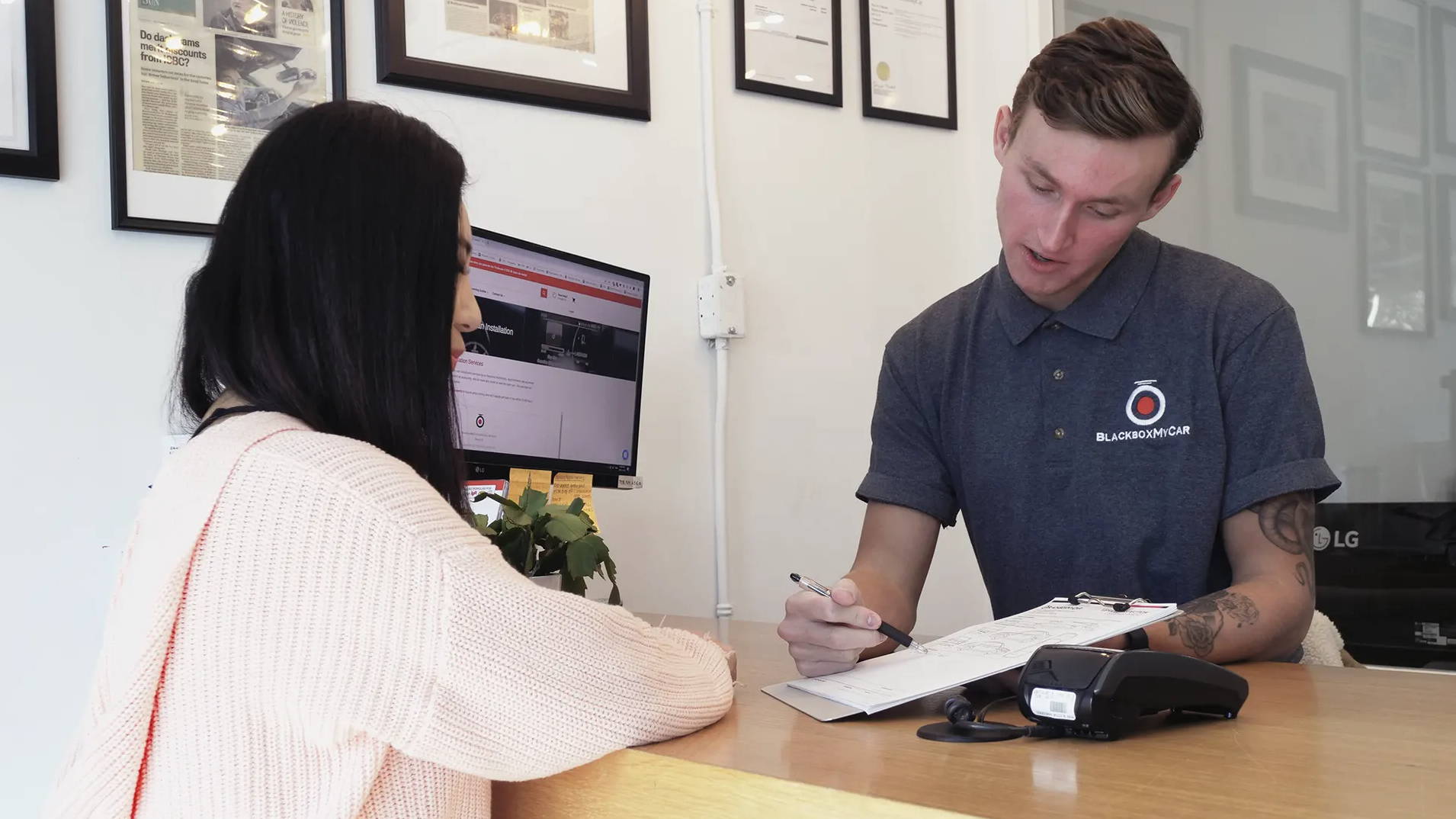 15% Off Dash Cam Installations

Not sure about installing the dash cam and OBD-II power cable yourself? We can help! We offer dash cam installation services out of our Richmond Install Service Centre.
Appointments take around 2 hours on average (with exotic vehicles taking upwards of 8 hours), dependent on availability, vehicle make and model as well the dash cam. You can view our availability on our Installation Booking page.
This offer is available to all past and present Valley Driving School students. Not sure if Installation Service is right for you? Learn more about it here.
Simply give us a call and mention that you are from the Valley Driving School and we will set you up with an installation appointment.
Your discount code is applicable to the rest of the store as well, so take a look through our dash cam collection to explore our selections.